It's not the way the Army should do things – keep a Soldier's spouse in the dark as to the status and condition of her husband. But in the depths of WWII, with so many servicemen falling in battle, it was easy for bureaucrats to mess up their information. One of the worst examples of this pertained to the whereabouts and status of First Lieutenant Billie D. Harris.
Miscalculation to Romance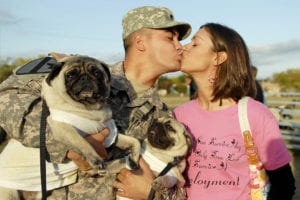 Harris enlisted in the US Army Air Corps in 1942, shortly after the attack on Pearl Harbor. He completed Basic Training and went on to San Antonio to train as a pilot. Unbeknownst to him, Billie's father – who was a supervisor at an aircraft factory in Texas – had noticed a young, pretty brunette who had just been employed. He asked the recent high school grad if she would be a pen pal to his son. The young lady's name was Peggy Seale. And she told Mr. Harris that she refused to write to any man she didn't know, especially a man in the military. This would be the great miscalculation of her life.
Fortunately or unfortunately, Mr. Harris sent Miss Seale's name and address to his son. Billie took the initiative and wrote to Peggy. A long distance romance soon blossomed. Then, after months of writing but never seeing each other, Billie Harris, home on leave, stepped out of an airplane and right into Peggy's heart.
Despite the uncertainty of the future these two soul mates knew they were made for each other and got themselves hitched.
Little did they know that the next six weeks of marital bliss they shared together would be all they would ever have!
Deployment
Billie had to leave for fighter training in Florida. The end of his training brought both sweet and bitter news. Billie was commissioned a Second Lieutenant, but his planned two weeks of leave was cancelled and he had to immediately ship overseas. The Army made Peggy and the other wives swear to secrecy, not to disclose any information about this shipment. An earlier ship carrying newly trained pilots had been torpedoed by a German U-boat in the Gulf of Mexico.
Information on Peggy's husband came sporadically in the first few months. Then his letters started coming. Peggy learned that Billie was stationed in England and was staying very busy flying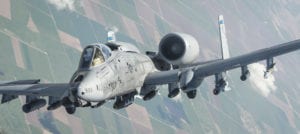 missions. Actually, he was assigned to the 355th Fighter Squadron and flew more than 100 hazardous missions over German-occupied Europe.
Finally, in March 1944, Billie's number came up on the order-of-merit list and he would soon be going home. But, after making plans for a marvelous reunion, his superiors notified Billie that "his" ship would be used for transporting wounded Soldiers. Since the wounded had priority over a guy finishing his tour, Billie would have to wait a month or so for the next ship. However, when it was time for that ship to return him home, he was again bumped from the passenger list. Only returning Veterans and their spouses can understand the deep disappointment they suffered.
Duty and Courage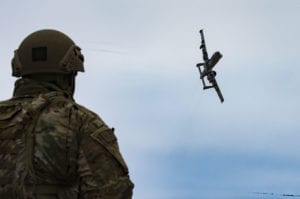 Yet during this time Billie was not about to lie around and wait while a war was raging on. He chose to fly more missions. One of them was on July 17, 1944 – in the thick of the Normandy Invasion. On this fateful day Billie was shot down over the Normandy town of Les Ventes.
But back home Peggy received no word at all. His letters stopped coming. But the Army sent no telegrams, no phone calls, and no visits from a chaplain. There was nothing but silence – for months, then for years!
Peggy and her in-laws tried desperately to find out what had happened to Billie, contacting Army Headquarters, the Red Cross, and other organizations. Then came bits and pieces of conflicting information. First she was told that Billie was missing, then that he was killed in action, and then that he was on his way home and might already be located in some Army hospital, perhaps suffering from amnesia. This went on for six decades.
MIA
Finally, in 2005 Peggy contacted her Congressman who erroneously reported back to her that First Lieutenant Harris was listed as missing in action. He was not. Through her husband's cousin,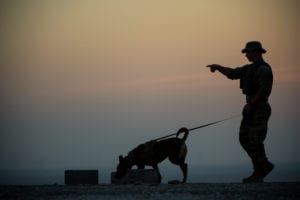 she was able to gain access to Billie's official records which stated plainly that he had indeed had died after his plane was shot down over France.
But then came some puzzling, and disturbing information. Six months earlier a woman from the town of Les Ventes, France had requested a copy of Billie's records.
What did a woman in France want with her husband's records? Unlike many widows, Peggy had never "gone on with her life." She had never remarried. "My husband remained married to me all his life and I chose to remain married to my husband all my life," Peggy explained. Her faithfulness to the only man she loved had endured for a lifetime.
But why did a woman in Les Ventes ask for Lieutenant Harris' records? Peggy traveled to France to find out, and what she discovered brought an inspiring end to her lifelong quest.
Last Second Hero
The official records were true. Billie had indeed been shot down over the town of Les Ventes. And he would have bailed out, parachuted to the ground, and likely survived the war. But in the fleeting seconds of that emergency Billie realized his abandoned airplane would certainly crash into the thickly populated town below, killing civilians.
So in a split second decision, Billie chose to steer his plane away from the town and into a nearby forest with just seconds to spare.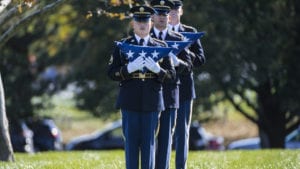 No one was killed, except Billie. He had sacrificed his life for the sake of the civilians on the ground. And ever since that day the residents of Les Ventes have piled flowers on his grave to honor the man who died for them. Billy Harris has become something of a patron saint to the people of this town. Even the main road which dissects Les Ventes has been named "Place Lieutenant Billie Harris" in his honor. This is why an old woman, one of the last eye witnesses to his sacrifice, had requested a copy of Billie's records. She and her neighbors hardly knew anything about the man they wished to honor. And meeting his faithful bride was truly a double honor to enjoy before death would close their eyes.
A Successful Career
For his heroism on that day and his many successful missions, First Lieutenant Billie D. Harris was awarded the Distinguished Flying Cross as well as the Air Medal with eleven oak leaf clusters!  From the pain of this marvelous Army couple came an inspiring story of hardship, sacrifice, and faithfulness.
If your sacrifices on behalf of the military and the country it protects are cutting deeply, please remember the story of Peggy and Billie.
You are not alone.
Others have traveled this path before you.  Take courage from their example and remain faithful to the end.
PRAYER:
Dear Father in heaven, please bless the members of our Armed Forces and their families. Dear God, please grant them success in all their missions, protect them from all danger and harm, and bring them all safely back into the arms of their families and loved ones. Amen.
---
(Information from: https://army.togetherweserved.com/army/servlet/tws.webapp.WebApp?cmd=ShadowBoxProfile&type=Person&ID=321720;
https://www.cbsnews.com/news/for-wwii-soldiers-widow-a-60-year-mystery-finally-solved/; https://www.cbsnews.com/news/they-dont-forget-normandy-still-honors-american-wwii-pilots-sacrifice/; https://www.huffingtonpost.com/2012/06/13/billie-harris_n_1591126.html)
At a homecoming ceremony Nov. 28 on Cooper Field, in front of 1st Cavalry Division's headquarters building, Regina Leroy, and dogs Yoshi and Bruiser welcome Spc. Leo Leroy home from a year-long deployment to Qayarrah in northern Iraq. Leroy is with E Forward Support Company, 1st Battalion, 12th Cavalry Regiment.