William Pace died at the age of 103 years. That in itself was news.
But what made Mr. Pace's story more noteworthy was that for 94 of those years he had lived with a bullet lodged in his skull. Back in 1917 his older brother Marvin accidentally shot him in the back of the head with a .22 caliber rifle. Miraculously William survived, but doctors at the time refused to make any effort to remove the bullet. They considered such surgery too risky. So William was forced to live out the long remainder of his life with a very worrisome wound. It was one that damaged his eye and facial nerves. But he didn't let it keep him from living a productive life. Until very late in his life, Mr. Pace continued to work as the caretaker of the local cemetery.
I'm convinced that every one of us carries, for life, some weakness, some flaw, or some wound that adds a great measure of pain to our existence. Ridding ourselves of this flaw can become an obsession. We plead with God to deliver us from the source of our pain. We give Him ultimatums. "I can't live with this impediment any longer. O God, take it out of my life, or I'll perish." We envision how wonderful life would be like without this troublesome flaw. We read books that tell us we can be free of such things—if we only exercise our faith. But the flaw remains to irritate us, like a painful thorn.
Some Biblical Advice
Does this sound familiar? Would you believe that even the Apostle Paul suffered from a similar weakness? In 2 Corinthians 12:7–10, Paul speaks of his own "thorn in the flesh." It was so personal that he had to use cryptic language to speak about it—so no one but God and Paul know what it was. But he prayed with all his might that God would take it away from him.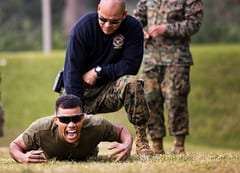 But God did not take it away. God used that "thorn in the flesh" to humble him. God used it to make him recognize his own weakness and keep Paul from becoming exalted in his own eyes.
How did Paul endure? God gave Paul the grace to live and be joyful under the shadow of its oppression. "Most gladly, therefore, will I boast about my weaknesses, that the power of Christ may dwell in me," wrote Paul. "For when I am weak, then I am strong" (2 Cor. 12:9–10).
Are you tormented by some flaw or weakness in your life? God may choose to deliver you and set you free. But if you pray and pray and no deliverance comes, remember God's word to Paul. "My grace is sufficient for you, for My power is made perfect in weakness" (2 Cor. 12:9).
PRAYER:
God, grant me the serenity to accept the things I cannot change, the courage to change the things I can, and the wisdom to know the difference. Amen.
---
Information from: https://www.nytimes.com/2012/04/28/us/william-pace-dies-at-103-holds-record-for-bullet-in-head.html
In article photo: Shock Trooper by the U.S. Marines licensed by U.S. Govt. Work