"You should be fired! You have no brains and shouldn't even be a chaplain" an angry parishioner once told me. Not one of my better days on the job.
I could pretend the conversation never took place, but it did. I could try to avoid the person, but that never works. Days of discouragement like this are painful.
Are You Discouraged?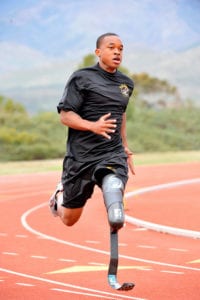 Are you discouraged? Perhaps you received a disturbing phone call that darkened your day. Maybe you keep having verbal spats with a loved one and you can't see how it will get any better. Maybe you keep failing and now the pressure to succeed is overwhelming. Whatever it is, discouragement leaves us with more questions than answers. It's debilitating and life-draining.
An ancient king named Jehoshaphat offers a short and simple prayer for all those struggling with discouragement.
"Our God, will you not judge them? For we have no power to face this vast army that is attacking us. We do not know what to do, but our eyes are on you." (2 Chronicles 20:12)
The nation of Judah had their backs against the wall. There would be no stopping the eventual defeat because the King had no brilliant strategy or backup plan. Avengers and DC Comic Book heroes couldn't even pull Israel out of this mess. All the King could do was keep his eyes on God.
Hope is Victory
God came through with the answer and it's the same one He has given to His people time and again, "This is what the Lord says to you: 'Do not be afraid or discouraged because of this vast army. For the battle is not yours, but God's'" (2 Chronicles 20:15). God knows exactly what's going on in your life. He is fully aware of what you are facing, but He also reminds you that He is on your side.
Discouragement is one small battle taking place in a long war that has already been won. That's why our hope is not found in an easy, pain-free life, but in God's presence and daily help, guaranteed by what took place at the cross of Jesus. His death over sin and evil secured ultimate victory, and that's the encouragement we need to keep fighting the daily battles.
Discouragement cannot and should not be ignored, but it's never the last word. Keep your eyes on God and remember He is with you.
PRAYER:
Lord, I am discouraged. People have said nasty things about me, and those words have deeply hurt me. I look to You for strength in the midst of these hard times. I look to You for encouragement from Your presence and remember that help is always available. Help me to keep my eyes on You.
---
In article photo: U.S. Army World Class Athlete Program Paralympic by The U.S. Army licensed under CC BY 2.0