DON'T LET

THE CRITICS GET YOU DOWN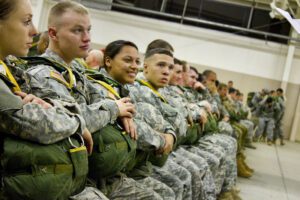 Christian Beck has been playing the saxophone since he was eight years old. He's played with some of the best musicians in the business.  Now, at the age of 50, the Essex, England man wanted to donate his services to cheer people up. But he was stopped in his tracks by one person's criticism. 
Though life is returning to normal in America following the Covid-19 lockdown, such is not the case in many other countries. In the UK, for instance, home restrictions have been more stringently enforced and prolonged.  
To offer some relief from the dreariness of life, professional saxophonist, Christian Beck decided to give free concerts for his neighbors. Each Saturday afternoon he'd play a repertoire of pop tunes and oldies from his doorstep.   
His two-hour concerts were well-received. People gathered at his gate to listen and even tossed money in his yard which Christian donated to charity. The residents and staff of the nearby Forest Home nursing facility particularly enjoyed his music.   
Christian himself found the concerts therapeutic. The lockdown had brought his concert schedule to a standstill. Now, for two hours each Saturday, he was playing again before a live, cheering audience. 
But last month Christian received a letter from the local Sible Hedingham city council. They informed him that a resident had submitted a complaint about his music. They recommended he lower the volume and discuss the matter further with them. 
Yet, Christian took the criticism hard and decided to stop playing.  "I was really enjoying doing it and I think people enjoyed it too. I didn't want to go against anyone so I'm calling it a day." He gave his last concert on June 11, 2020. And now, for the sake of one critic the town is deprived of one of its few remaining pleasures. 
Friend, if you are providing a service to others and being a blessing, don't be surprised if criticism comes. It's a simple fact that what we do and the services we render will not be appreciated by everyone. There's not a person on the planet whose music, personality, talents, or words appeal to all people.   
Consequently, none of us can help everyone. God designed us and placed us on this earth to do a specific work and bless a specific audience. But we can't reach everyone and we've got to come to grips with this reality. Not everyone will appreciate us nor what we do.   
So, if people criticize what you do, don't let them get you down.  Stay faithful to God and remain at your God-given post. Jesus is watching. He is mindful of all your labors and appreciates the sacrifices you make. So, look beyond your critics. Look even beyond your audience. Look all the way to Jesus Christ, who created you and loves you as you are. And do your work wholly to please Him. By doing so, the criticism you receive will have the effect of focusing your faith on Jesus and purifying your motives.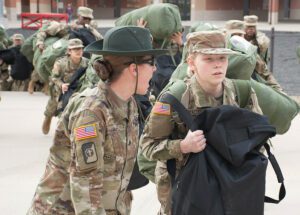 "Therefore, we have as our ambition to be pleasing to Him … For we must all appear before the judgment seat of Christ, so that each of us may be rewarded for our works in this life and according to what we have done, whether good or bad" (2 Corinthian 5:9-10). So be faithful to the Lord Jesus. Keep being a blessing to others and do your work heartily for Him. "Be steadfast, immovable, always abounding in the work of the Lord, knowing that your labor for the Lord is never in vain" (1 Corinthians 15:58). 
PRAYER: Dear Father in Heaven, please help me to be faithful to You until death. Help me to look beyond the critics and even beyond the applause of people. Help me to focus my sights and my faith on Your holy Son, Jesus Christ, and do all that I do to please and glorify Him.  Remind me, O God, that You are my greatest fan. Amen. 
(Information from: https://www.harwichandmanningtreestandard.co.uk/news/north_essex_news/18508359.sax-player-gets-noise-complaint-lockdown-performances/) 
---