God Works Wonders with the Dirty and Despised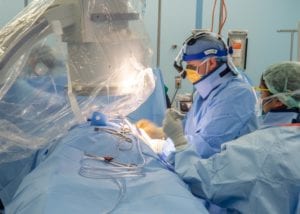 On October 20, 2021, numerous news agencies reported the story of a 54-hour kidney transplant operation. Now, such surgeries are quite common. But what made this operation newsworthy was not its length, but the donor. The donor was a pig.  
Yes, Dr. Robert Montgomery, who led the surgical team at NYU Langone Health Center, transplanted the kidney from a genetically modified pig onto a human patient. The reason the operation/experiment took so long was because the team had to monitor the organ for rejection by the immune system. 
You see, though pigs are probably the best source of cells, tissue, and organs for xenotransplantation (between different species) there is a major hurdle. As the LiveScience.com explained, "Pig tissues carry a gene that codes for a sugar molecule called alpha-gal, which can send the human immune system into a frenzy and lead to organ rejection." 
Therefore, Dr. Montgomery and his team used a kidney from a pig that had this sugar-producing gene removed. Besides this genetic modification, the surgeons took another step to prevent organ rejection. They surgically inserted the pig's thymus into its kidney. Previous research has demonstrated that, by doing this, the thymus "educates" the recipient's immune system into accepting the new organ. 
And it worked. For more than two days, the surgical team observed the pig kidney filtering the patient's blood of toxins and waste and sending urine to his bladder. And there were no indications of organ rejection. 
It should also be noted that this operation was primarily an experiment. The surgical team was only allowed to perform it because the patient had already undergone brain death, was on life support, and his family had given permission. 
Naturally, more research must be done to answer many questions and concerns. For instance, the longevity of a pig organ in a human body has yet to be determined. And, though the results of this groundbreaking experiment are promising, the human body will sometimes reject a transplanted human organ after many years. Certainly the same will be true of pig organ. 
But the medical community is very hopeful and is pushing for further research and experimentation. In 2020 doctors in the U.S. performed 21,401 kidney transplants. Yet, by the end of the year there were still 90,240 people on the waitlist for a kidney. And the waitlist excludes many more people on dialysis who for various reasons don't even qualify for a transplant. So, it's no surprise that the medical community enthusiastically received news of this successful experiment.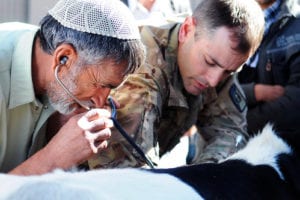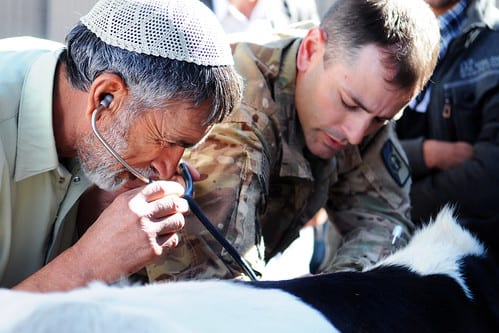 Think of it for a minute. Under the Levitical Law of the Bible, pigs are an unclean animal, despised by both Orthodox Jews and Muslims alike. And though a pig farmer once told me that pigs themselves do not smell, pig pens stink terribly.  
Yet, God is their Creator. And Paul the apostle told us that, "everything created by God is good and nothing (including pigs) is to be rejected if (as food) it is received with gratitude. For it is sanctified by means of the word of God and prayer" (1 Timothy 4:4-5). For according to the Gospel of Mark, "Jesus declared all foods clean" (Mark 7:19). In a vision, God told Peter, "What God has cleansed, no longer consider unclean" (Acts 10:15). 
God's message to Peter applies far more to people than animals. He was telling Peter that His message of salvation through Christ was not only intended for the "clean" Jews, but also to the "unclean" Gentiles. For God declared them, "clean."  No one is exempted from Jesus Christ's atonement, nor from the promise of forgiveness and eternal life. 
And as God used unclean ravens to feed the prophet Elijah (1 Kings 17:4-6) He can use the most unclean and despised people in His service. If medical doctors can do wonderful things with unclean and smelly pigs to save human lives, can't God do infinitely more with people ruined by sin? He most certainly can! 
Many in the church considered Saul of Tarsus incorrigible and beyond salvation. I suspect that, while Saul waged war on the church, many Christians prayed for his death.  
But Jesus got through to him and redeemed this violent persecutor of the church. He turned this "worst of sinners" into the great apostle Paul and champion of the Gospel (1 Timothy 1:15-16).  
When despicable sinners swagger about and spew blasphemies, we need to see them as Jesus does. Jesus looked at the frail and frightened Gideon and saw a mighty man of valor who would deliver His people (Judges 6:12). He looked at the crooked and corrupt tax collector called Levi and "saw a man named Matthew" who would write the great Gospel (Matthew 9:9). He looked at the weak and volatile Simon and saw Gibraltar, the rock Peter (John 1:41-42).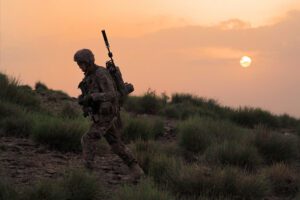 So, share the Gospel with and pray for those who seem beyond hope. God specializes in saving hopeless people and working wonders with them. Christ's plan for His enemies is to make them His friends and recruit them in His army.  
So, let's do what He commanded. "But I say to you, love your enemies, do good to those who hate you, bless those who curse you, and pray for those who mistreat you … and you will be sons of the Most High; for He Himself is kind to ungrateful and evil people. Be merciful just as your Father is merciful" (Luke 6:27-28, 35-36). 
PRAYER:  Dear Father in heaven, I confess to You that I often have anger and hatred in my heart. When I hear godless and wicked people spewing lies and blasphemy, I find myself wishing for their destruction. But, Father, that is not Your plan. Just as You had mercy on me when I only deserved Your judgment, so You wish to show mercy to all people. Besides, God, I know it's far better to turn enemies into allies. For, everyone You save from Satan's ranks You also recruit into Your own army. So, help me, dear Father, to pray for my persecutors and share Your love with them. Use my prayers and my witness, O God, to make those who now curse me into a blessing to Your church and a glory to Your name. In Jesus' mighty name I pray, Amen. 
(Information from: https://www.livescience.com/pig-kidney-to-human-transplant-experiment) 
---