God's Promise, Your Assurance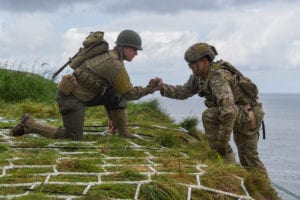 The Bible is a treasure chest of wisdom, knowledge, guidance, comfort, and so much more. God has much to say to you. From Genesis to Revelation, God speaks through compelling life stories, the history of nations, richly meaningful poetry, and eye-opening prophecy. And here's a comforting reality — every word of God's Word is intended to meet your need.
Are you experiencing a difficult trial? Do you need direction regarding next steps? Is some burden weighing so heavily that you can hardly breathe? Has fear seized you and left you feeling paralyzed?
God has answers for you — in His Word. There is no situation you have had or ever will face that God won't have something to say to meet your need.
Next steps? They're yours to take. First, do you have faith to believe that God's promises in His Word are powerful enough to meet your every need? Do you believe God will be true to His Word in your life?
Put that faith into practice. The Lord isn't asking you for giant faith. Even faith the size of a tiny mustard seed will open God's boundless storehouse of blessings and mercies found in His Word.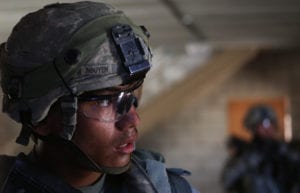 But you have to start actively accessing that storehouse. It can be as simple as reading one verse. A favorite of mine is Psalm 23:1 — "The Lord is my shepherd, I lack nothing." King David, the author of this psalm, is expressing his heartfelt belief in God's goodness to him. Even if you don't see it or feel it at the moment, God is good and He has been good to you.
Now, take the next step. Talk to God about what you just read. You might pray a simple prayer something like this:
"Lord, like David, I know you are my Shepherd. I do know that the shepherd looks after his sheep. He guides them, he provides for them, he protects them. David believed that with You as His Shepherd, he would lack nothing. I want to have that same level of faith and trust in You. Please open my heart and spiritual eyes to see that You have taken great care of me. I lack nothing. Help me to see the many ways that You have provided for me. Please help me to be thankful for Your mercy and kindness to me and to rest in the assurance that my tomorrows are in Your hand. Amen."
The final step? Listen in your spirit for God's answer. As you quiet the turmoil you are feeling, I promise you, you will sense God's comforting assurance to you that He will care for you.
Open God's Word. Read one of His promises. Speak to God about that promise. That action cycle can play out in your life every day with amazing results.
---