He was only an average student who distinguished himself at nothing before dropping out of high school. With little ambition to push him forward, this young man became a drifter. He worked various jobs from farming to factory work to selling neckties.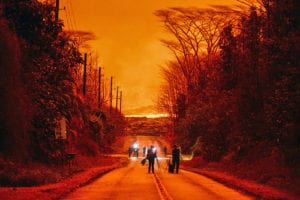 His father finally brought him to work on the oil fields of Oklahoma. This is where he got his first taste of poverty and backbreaking work. But living from hand-to-mouth with little hope for the future forced him to make a decision—to travel to Hollywood and make a life in pictures.
But he was hardly "movie actor material." He was awkward and insecure around women. Though tall and muscular, he had ears that stuck out like the handles on a sugar bowl and strikingly bad teeth. What hope could such a person have as any kind of actor, much less as a leading man? He went through a string of romances with older women on whom he depended for money, reassurance, and professional guidance. This only reinforced the image of an insecure and ineffectual man.
A Star is Born
Yet, as hard as it was to detect any potential for success, there was evidently something within this young man that would eventually make him the undisputed "King of Hollywood," Clark Gable. Gable went on to star in more than 80 motion pictures, earning three Academy Award nominations (winning once for It happened One Night). His films include such blockbusters as Mutiny on the Bounty, Call of the Wild, and Gone with the Wind. In 1999 Clark Gable was voted by the American Film Institute to be among the "Ten Greatest Male Stars of All Time."
Human beings are mysterious creatures. Their hidden potential for goodness and greatness never ceases to surprise and inspire us. If you are having doubts about your own worth and potential, put your faith in the God who created you, loves you, and has a plan for your life. In the Scripture, God says "For I know the plans I have for you, says the Lord, plans for good and not for evil; plans to give you a hope and a future" (Jeremiah 29:11). God has a blueprint for your life. As you place your life in God's hands and seek His guidance, He can fulfill his plan for your life.
PRAYER:
Dear Father in heaven, as your word declares, help me to trust in you with all my heart and not lean on my own understanding. Give me the grace to acknowledge you in all my ways so that You will direct my paths. Amen.
---
In article photo: Volcanic View by U.S. Army licensed under CC BY 2.0