Tom Dixton, of Los Angeles, California, was just cleaning up after changing the oil in his car when he heard the garbage truck coming down the road.  So he quickly gathered the soiled rags, old oil filter, and the other bagged trash and ran after the garbage truck.  Tom made it – just in the nick of time.
Tom was feeling pretty lucky not to have missed the garbage collectors until, while washing his hands, he realized his wedding ring was gone!  In his rush to get rid of the trash, the wedding band had slipped off his oily hand into the garbage truck.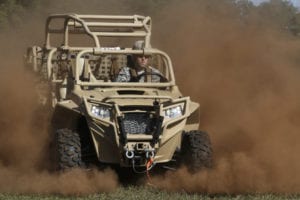 Tom was in a panic.  He phoned the sanitation department to trace his wedding ring to the correct city dump – but it took him six hours of sifting through maggot and rat infested refuse before he saw the first sign that he was searching in the right area – he spotted some of his own junk mail.  But for all his dirty work – there was no sign of his wedding ring.
Deeply discouraged, Tom was about to give up when he noticed a $20 bill next to a paper bag that "smelled like dirty diapers."  He opened the bag and was amazed to see a stash of large figure bills – $63,000.00 worth!  But, being an honest man, Tom turned the money over to the police.
Over the next four days of rooting through 15 tons of foul-smelling refuse, Tom never found his wedding ring.  But what he did find was truly amazing: a collection of 2,000 vintage baseball cards (including one of Babe Ruth that was valued at $9,000.00), a box containing 23 prized gold coins valued at $12,000.00, and most amazing – Tom found the perfectly preserved and previously missing Fender Stratocaster guitar (the famed "Hatchet") of guitarist Jimmi Hendrix – which was later auctioned for more than $15,000.00.  And remember that $63,000?  No one claimed it, so the police returned it (along with everything else – minus the two kilos of Cocaine that Tom had also turned into the police) back to Tom Dixton.  The total sum of Tom's treasure – almost $170,000!  With all the treasure he stumbled upon, Tom bought himself a "new" wedding ring – and also a new car for his wife!  Tom Dixton's bad luck certainly turned out to be good.
A classic Chinese legend tells of an elderly man whose stallion broke loose from the corral.  "What bad luck," his neighbors concluded.  Wisely, the old man replied, "How do you know it was bad luck?"
The next day the stallion returned, leading twelve more stallions with it into the old man's corral.  "What good luck," his neighbors concluded.  "How do you know it was good luck?" the old man replied.
Then, while breaking the stallions, the old man's son was thrown and broke his leg.  "Oh, what bad luck," the neighbors again prematurely concluded.  "How do you know it was bad luck?" the wise old sage questioned.
And sure enough, just a few days later, while the old man's son was just beginning to recover from his broken leg, a local warlord came through the village, recruiting every able bodied young man to fight in a war.  None of the young men ever returned.  As the old man suggested, his son's "bad break" wasn't so bad after all.
The Scripture assures us that, for those who put their trust in Him, God is continually causing all the events of our lives to work for an ultimately good purpose.  He is turning our bad luck into good.  The Scripture says: "And we know that God works all things together for good, to those who love God, for those who are called according to his purpose" (Romans 8:28).
PRAYER:  Dear Father in heaven, help me not to judge the events of my life too rashly – until I have given you time enough to turn my curses into blessings, my hurts into halos, and my scar into stars.  Amen.
---