Therapy. Counseling. Prescriptions. Where do you turn when you've done it all and you're still no better than when you started?
Talk of mental health surrounds us. We see it on TV, in the newspaper and on social media. By 2018, the mental health care industry will have crested $148 billion and that number continues to grow year over year. According to the Anxiety Center, nearly one-third of the North American population is experiencing anxiety unwellness issues. Nearly 43% of the American population takes mood-altering drugs daily. Our nation is reaching a breaking point when it comes to our mental health. We aren't okay. We aren't well. So, if you are feeling alone and feeling like you aren't handling this difficult season well enough, think again. You are probably coping just as well as the rest of us. And if you're like me, you believe you should be handling things better.
Don't quit on your soul, because it won't quit on you.
Perhaps you've tried seeking professional help from counselors, completed EMDR, prolonged exposure therapy, or are taking the medications you've been prescribed. In the big-business world of mood-altering medication, virtually every problem or bit of unrest can be classified as a mental issue. And while I am a big proponent of the discipline and practice of mental health care and those that offer this service, I also believe that our society has placed too much of a focus on mental health.
So what do we do when mental health and medication aren't enough? Over the past 10 years, there has been a growing demand for spiritual well-being alongside our mental health. On some level, we are starting to realize (again) that taking care of our soul is a vital part of our well-being.
Spirituality Without Specificity
I spend much of my time around military installations, and in this arena, there is widespread discussion of spirituality among military medical communities. Rather than adopting a specific "religion," most medical establishments have adopted what they consider to be a secularized version of spiritual well being. This includes such practices as mindfulness, yoga, meditation and reiki. I believe the attraction to these spiritual practices is the lack of specificity when it comes to God. The "god" discussed is far off, untouchable, unreachable and uninterested. We find spiritual peace within ourselves and the deity, if mentioned at all, requires or requests nothing of us.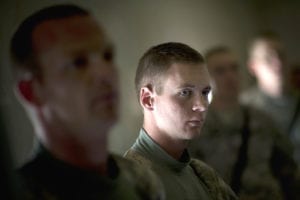 The lens through which I view the health of a soul is informed by my faith in God. And I'm not suggesting that these practices don't improve health. Perhaps they have improved the lives of some of you who are reading this post.
However, I think we are missing out on a much more impactful opportunity. If mankind is composed of mind, body and soul, then the question must be asked, "Who gave us a soul?" If God, then who better to mend a wounded soul? I believe the generic brand of spiritual healing is robbing us of a genuine connection with the original manufacturer of our souls. Attempting to heal a soul without engaging in an honest dialogue about our spiritual identity and eternal God-given value is bypassing a deeper healing opportunity. If you have tried everything and are still searching for healing, perhaps your soul can only be mended by the One who gave you that unique soul.
Roots and Fruits
Many of my friends who work as counselors or social workers are overwhelmed. They see too many clients each day and are not give enough time to dig into every issue that needs to be explored. This combined with a culture of patients that expect immediate results, has led to a prescription medication crisis.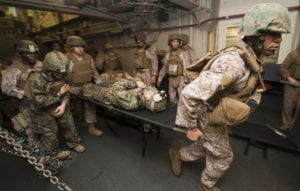 Our medical system focuses on treating the symptoms far more than actual health. We focus on the fruit of the tree rather than the roots. We settle for a quick harvest of decent fruit instead of doing the hard work and digging into the root system to ensure plentiful harvests are produced year after year. This quick-fix mindset leaves many of us soul-scarred, playing an endless game of "whack-a-mole". We try to smash the latest symptoms to emerge in our lives, only to find another one has popped up. What if many of the symptoms we are experiencing are actually fueled by a deeper root issue? Imagine that symptoms are fruit on a tree. Is it possible that there are damaged or under-developed roots that are sustaining those harmful symptoms?
Let me give you an example. I might show the symptom of anger, but actually, the root issue is an inability to forgive myself and others. Or I might present the symptom of anxiety, when in fact the root issue is a misplaced or uncertain identity. Perhaps the game of "symptom whack-a-mole" is actually what keeps our trees unhealthy. When our focus remains on removing the symptom, the symptom is all we think about. It grows as it takes on new life and keeps us totally consumed.
My faith tells me that I can live a life full of purpose, joy and fulfillment in spite of my symptoms. What if we don't have to wait until our symptoms are gone to rediscover joy and meaning? What if it is through our symptoms and suffering that our true purpose is revealed?
The Challenge of Suicide
Talk of suicide hovers over hurting military families like a dark cloud. One of my closest friends was injured by an IED explosion in Afghanistan while serving in the US Army. He suffered a number of wounds including a traumatic brain injury, broken neck and busted leg. Upon returning home, he was assigned to the warrior transition unit and began his new full time job.
This new job was described to him like this: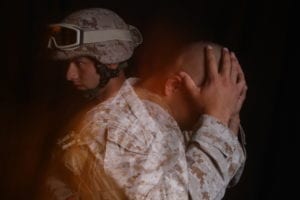 "Your full time job is to heal."
What did that look like? Well, for him, it meant between three and six medical appointments each day focusing on all the things that were "wrong" with him as well as living in a barracks with many other wounded and hurting people. Needless to say, his morale didn't improve and he didn't get better. In fact, he got worse. Much worse. After about a year, he reached a point of desperation. He had taken the medications he was prescribed, he had gone to all the therapy appointments, and yet everything seemed to be falling apart at a faster rate than when he began.
Feeling utterly hopeless, he attempted suicide.
His attempt failed, thank God. Afterward, it was he who first asked me the question I pose to you today: "What happens when mental health and medication aren't enough?" This question haunts me. Because it is the very situation too many military families are facing right now. And sadly, the answer isn't cut and dry. But I do know this:
" Therefore we do not lose heart. Even though our outward man is perishing, yet the inward man is being renewed day by day. For our light affliction, which is but for a moment, is working for us a far more exceeding and eternal weight of glory, while we do not look at the things which are seen, but at the things which are not seen. For the things which are seen are temporary, but the things which are not seen are eternal," (2 Corinthians 4:16-18, NKJV).
What if we don't have to wait until our symptoms are gone to rediscover joy and meaning?
What is unseen is eternal. That is our soul. Our soul is eternal. While my body is wasting away, my soul is being renewed daily. When thoughts of suicide attack my mind, I remember that my soul is as strong as ever and that is the part of me that keeps fighting.
I wish I could tell every hurting family that their pain has a purpose. While God may not have caused the pain, he'll use it as part of His incredible story of redemption and restoration. When mental health care and medication aren't enough, don't lose hope. Don't quit on your soul, because it won't quit on you.
"But we have this treasure in earthen vessels, that the excellence of the power may be of God and not of us. We are hard-pressed on every side, yet not crushed; we are perplexed, but not in despair; persecuted, but not forsaken; struck down, but not destroyed," (2 Corinthians 4:7-9).
---