No one likes to be set up for failure.
Miracle or Dishonor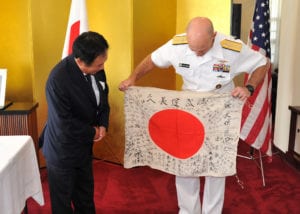 This occurs when a person has deprivation of critical training, preparation, information, and resources essential for success in a job or task. He or she finds themselves in a no-win situation from which there is no honorable escape.
Perhaps the most clear-cut example of a set up for failure involved the mission of a kamikaze pilot. "Success" for the kamikaze pilot equated to death. "Failure," most of the time, also ended in death. And on rare occasions failure resulted in a fate worse than death – dishonor. There were no other possibilities, no other options.
So in December 1943, when Takehiko Ena was pulled from college to enter flight training and, ultimately, kamikaze training, he knew it was his death sentence. Ena's appointment with death came on April 28, 1945 during the Battle of Okinawa. He climbed into his aircraft and took off from the Kushira airfield in the Kagoshima Prefecture. However, just minutes into the flight the engine blew. Ena had to make an emergency landing in a "flying bomb." A miracle had taken place. A kamikaze pilot had survived a suicide mission.
But Ena wasn't off the hook. Less than two weeks later he was teamed up with two other kamikaze pilots to go "carrier hunting" in a large attack plane armed with a 1,800-pound bomb. "At least we'll die together" was the suicide team's only consolation.
Front Row Seat
On May 11, 1945 their plane lifted off a Japanese carrier for a one way trip to take out an American battleship, cruiser, or carrier. But, near the Kagoshima island of Kuroshima, engine failure doomed Ena's suicide mission a second time. The trio had to ditch their plane in the sea and swim through shark-infested waters to Kuroshima. They were marooned there for the next 2 ½ months.
During their 2 ½-month imprisonment, the three kamikaze survivors watched as hundreds of other suicide pilots made the one-way trips to the approaching American fleet. They also saw thousands of American B-29 bombers fly overhead to wreak destruction on their homeland. "We've got no chance in this war," Ena thought to himself.
Finally rescued by a Japanese submarine, the three received transportation back to the industrial center of Hiroshima – the day after the first atomic bomb dropped. Though surrounded by death and destruction and repeatedly sent on suicide missions, Takehiko Ena had beaten impossible odds to survive. And now, at 91 years of age, he continues a life-long pursuit to ensure his country devotes its energy and resources to peaceful endeavors.
Hope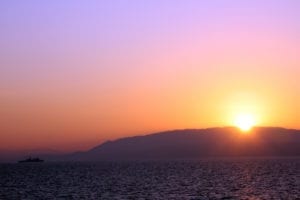 Sometimes we feel that we are set up for failure, saddled with impossible or no-win tasks. But instead of despairing, try looking beyond your "hopeless" situation to a sovereign and loving heavenly Father. He specializes in redeeming doomed circumstances and working them together for good (Romans 8:28; Deuteronomy 23:5). Joseph, in the book of Genesis (Genesis 37-50), routinely found himself a captive of no-win situations. But years later, when he ruled in Egypt – second only to Pharaoh – he looked back and confessed what others "intended for evil, God intended for good" (Genesis 50:20). God had not only helped him survive his tragic circumstances. God had used them to prepare Joseph for the mission of saving the civilized world.
Prayer
O dear Father, please help me to look beyond my present circumstances to the wonderful and glorious good that You will produce from my temporary pain. Help me understand that the sufferings of this present life are not worth comparing to the glory that shall be revealed in us in heaven. Amen.
---
Information from: http://www.japantimes.co.jp/news/2015/05/19/national/history/former-airman-survived-two-wwii-kamikaze-missions/#.VcrRn8uFMqR