"We need to swap faces," I told the guy. We laughed because we both knew that no one would know the difference.
It is almost scary to meet someone who looks a lot like yourself. He was even my age…when I was injured. The difference is, when I met him, my injury was over thirty years old. His was only months old.
My injury happened while I was on a small boat in the jungles of Vietnam. His happened while he was on a helicopter over the deserts of Iraq.
I was hit by a hand grenade that blew away most of my face. He was on a Black Hawk helicopter, which was hit by another Black Hawk.
Unlikely Meetings
When hand grenades explode inches from your face or helicopters collide in midair, no one is supposed to live. Yet, there we sat, laughing and telling each other our stories.
He served with the U.S. Army's 101st Airborne. I served with the U.S. Navy's Special Warfare Unit, the Brown Water Black Berets. We came from two different worlds. But both of us fought for the same cause—the cause of peace in a terrifying world.
I scanned the room. One man in his early twenties sat in a wheelchair with his wife and two small children by his side. An uncertain future had left them with grim faces. The two adorable and perfectly behaved children somehow sensed the reality that challenged his entire family.
Near the back of the room sat a lieutenant colonel. He was missing a leg. Eight other wounded warriors filled the room and waited patiently to hear the words of encouragement that I would share. The 101st Airborne had once again kept their promise by bringing their wounded warriors together for mentoring and ministry. My motto for these young heroes: You can come without legs. I'll get you back on your feet.
A Volunteer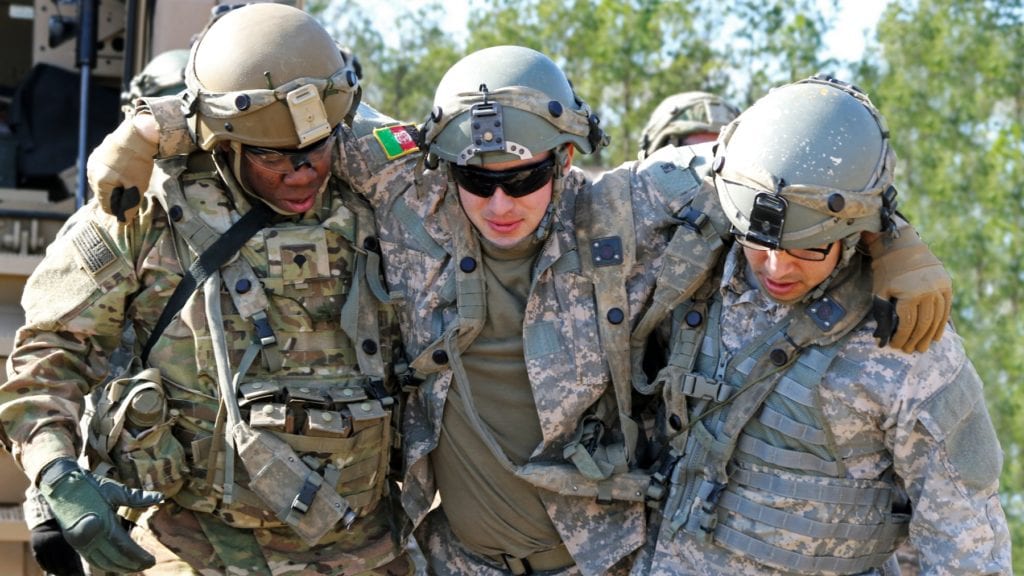 After the presentation, soldiers lined up to sing up. "Teach me your skills, Mr. Roever. I want to tell the world my story of how Christ delivered me. Can I go to the mentoring center in Colorado with you?"
My eyes blinded by tears, I handed this hero a pen, "Sign here. The future is yours, and I will help you build it."
I watched as bent, broken, and scarred fingers somehow gripped the ballpoint pen and a shaky hand reaches far into tomorrow with each printed letter of his name. We are here, pulling that hand forward from the quagmire of a painful history into a golden future.
For many of us, it still lies fresh on our minds.
It is not pleasant to recall when the broken hearts and hands of returning Vietnam veterans reached forward, and no one was there.
There was no firm grip to pull those returning warriors from the ruin of hopelessness.
Learning Lessons
I could not sleep another night, nor would I care to live another day, if I thought for a moment we would repeat history's evil by an unrepentant nation—ingrates actually, who would bring these soldiers home from war and the way America brought home the Vietnam vets. Not now! Not again! Not ever!
The message I am constantly driving home to young warriors is, we must be "…hedged in, pressed on every side, troubled and oppressed in every way, but not cramped or crushed, we suffer embarrassments and are perplexed and unable to find a way out, but not driven to despair; …pursued, persecuted and hard-driven, but not deserted to stand alone; we are struck down to the ground, but never struck out and destroyed" (2 Corinthians 4:8-9 Amplified Bible).
Our victory cry? "…Amid all these things we are more than conquerors and gain a surpassing victory through Him Who loved us" (Romans 8:37 Amplified Bible)!
---