Can you imagine the madness that reigned in the concentration camps of the Nazis? Or, in the gulags during the period of Josef Stalin? Or, in the Chinese prison camps under Mao Zedong?
In those hellish places, the devil made the rules. Prisoners were abused, tortured, and starved. Their hunger and instinct to survive drove them to turn on each other. Under these circumstances, maintaining one's humanity was a colossal feat. The kind and the generous prisoners—who shared their food–were the first to perish. Perhaps they, not wanting to conform to such cruelty, preferred death to survival. It was the only way to overcome their tormentors.
And what made the ordeal all the more punishing was not knowing if evil would ever cease to reign. Would there ever be an end to the cruelty, injustice, and lies?
Don't Have to be Afraid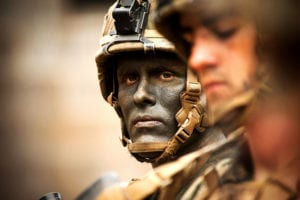 I recently viewed a documentary on the first moments when the Nazi concentration camps were liberated by American GIs. The testimony of these Soldiers was critical, since it bore witness to the reality of the Holocaust. But the reactions of the liberated prisoners were equally significant. According to the GIs, the skeletal figures that met them in these camps fell to the ground with an overwhelming sense of relief and wept. Many kissed the hands–and even the boots–of the GIs out of joy and gratitude. For the first time in years, they didn't have to be afraid. For the first time in their memory, they were being treated with compassion and respect. Their long night had ended. The day had dawned.
For Christian believers around the world, the end of a long night is coming. The day is racing toward us. That's not as meaningful to us in America as it should be. But to the millions of believers in Communist and Muslim lands the day of the Lord's return is an obsession.
And it should be. The persecution of Christian believers in Islamic countries has exploded. Thousands face persecution, death, and extermination every day. This is particularly true within the Islamic countries of Southwest Asia and Africa.
Persecution Continues
The persecution of Christians in Communist countries has been systematic and relentless. Despite the fall of the Soviet Union, persecution against Christianity continues. In countries like North Korea, oppression against the church is extreme. Many of the old Soviet satellite countries have merely exchanged Communism for radical Islam. So the persecution is religious rather than ideological.
Christians in America need to earnestly pray for their fellow Believers in these countries. We need to pray that God will strengthen, encourage, and embolden them to be witnesses for Jesus. We need to pray for them that they will remember that the end of a long, long night is coming. Jesus Christ will soon descend from heaven to deliver them from this present evil world and reward them eternally for their faithfulness (1 Thessalonians 4:13–18).
And, until Jesus comes, we need to pray for and support ministries that target these lands. Let's pray for God to pour out His Spirit upon the people of Islamic and Communist countries–that God may soften their hearts, open their eyes, and make them fertile soil for the gospel. Let's pray that God will open doors for the proclamation of the gospel and turn the lost to Jesus Christ.
A Challenge Worth Dying For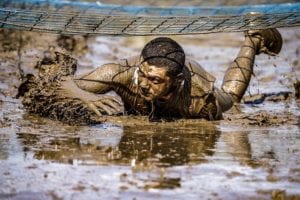 Sometimes we in America grow weary of the persecution we endure from our godless media and culture. This is another reason why we must remember those Believers whose suffering for Jesus' sake is so much greater than ours. We need to take heart from their example.
Sure, we yearn for the time when Christ will return to earth and establish His glorious Kingdom (Revelation 20:1–6). It's good that we look forward to those times when "a King will reign righteously and princes will rule justly" (Isaiah 32:1). Finally, truth, justice, and righteousness will reign upon the earth.
But Jesus Christ has charged us an awesome challenge—"to make disciples of all nations" (Matthew 28:19). He has commanded us to proclaim the gospel, to support those who are suffering, and to prepare for Christ's judgment seat (Acts 1:8; Hebrews 13:3; 2 Corinthians 5:10).
Yet we are in grave danger of losing heart. We're in peril of being distracted from our task by earthly pursuits and the anxieties of this life. Therefore, let us renounce the things of this world. Let us seek first God's reign in our lives and to be right with Him. Then all our concerns will be cared for, so we can devote ourselves to God's work (Matthew 6:33).
PRAYER:
Dear Father in heaven, I join my voice with the rest of Your saints to pray for an outpouring of Your Holy Spirit upon all humanity. But Your Spirit divine, melt and open the hearts of unbelievers throughout this world and turn them to faith in Jesus Christ. Please strengthen and encourage the hearts of believers who are persecuted in Muslim and Communist countries. Empower and embolden them to be witnesses for Christ. And create an open door in these lands for the proclamation of the gospel. Please, dear Father, help Your people in America to marshal themselves for Your service and for prayer. Help us all to prepare ourselves for Christ's judgment seat. In Jesus' holy name we pray. Amen.
---
In article photo in order of appearance: Mud Crawl by U.S. Army licensed under CC BY 2.0
Face of Danger by U.S. Marines licensed under U.S. Gov Works
Information from: https://www.youtube.com/watch?v=kOIHRQlQqwU&spfreload=1
https://www.youtube.com/watch?v=nc8neFqI9vA
https://www.theguardian.com/world/ng-interactive/2015/jul/27/where-in-the-world-is-it-worst-place-to-be-a-christian