There is No "Limited Supply" of God's Salvation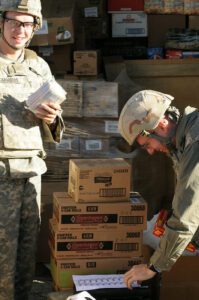 I was greeted with some good news this week. The predominant convenience chain in our area, Casey's General Store, threw a sale on my favorite candy bar – Baby Ruth. I saw the "sale signs" posted all over the candy section – King Size Baby Ruths, regularly $ 2.19 each, now on sale, two for $3.50. I looked for those Baby Ruths  and I continued to look. 
Then I saw the empty space where the Baby Ruths should be. There were no Baby Ruths to be found. My initial thoughts? "Nice going, Casey's! Throwing a sale on something you don't even have – or don't have enough of."   
Now, in fairness to Casey's, it could be that – since Baby Ruth candy bars are so popular – they immediately sold out. But, I suspect Casey's began their sale with a very limited supply. So, yes, they sold out right away because there were too few to begin with. 
Why am I being a baby and whining over my "big disappointment"? It bothered me that a store should advertise a sale on an item they don't even have in stock. It was a phony sale.  
Of course, Casey's isn't the only store to do this. Over the years I've heard my wife complain about grocery, clothing, and household items which stores advertised at a discount – without even having the items in stock. Was it all a ruse to draw in customers? Possibly. 
But God doesn't do business like this. God doesn't send out invitations to billions of people to come to His banquet when He really only has room for a few. He doesn't offer salvation and cleansing from sins to all, yet only have a limited supply.  
John the Baptist declared that Jesus was the Lamb of God who takes away the sins of the world (John 1:29). The apostle John declared that Jesus "is the propitiation (or satisfaction) for our sins, and not for ours only, but also for the whole world" (1 John 2:2). So there is no such thing as a limited atonement.  
Nor is there any limit on God's love for humanity. "For God so loved the world that He gave His one and only Son" (John 3:16).  
Nor was the scope of God's redemptive plan limited. "For God did not send His Son into the world to judge the world, but that the world should be saved through Him" (John 3:17). "For I did not come to judge the world, but to save the world," said Jesus (John 12:47).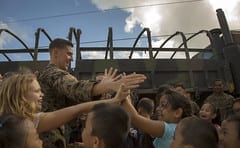 Now, there is certainly a limited response to Christ's invitation. But that's not God's fault. There's no flaw with His advertising. He's sent His witness out to all of humanity – both through nature (Romans 1:20) and through His prophets (Romans 10:18). And there is certainly no limit to God's supply. The costly salvation which He offers freely is inexhaustible. He is the everlasting God who never runs out of supply (Isaiah 40:28-31). Everything in God's redemptive plan has been for the salvation of everyone. "God has shut up all in disobedience (by giving us His Law which we were powerless to keep) that He might show mercy to all" (Romans 11:32). There's certainly no limit to God's mercy if He wants to show it to all, nor with His grace which He has manifested to all (Titus 2:11). 
And are we to believe that God deliberately made heaven too small to make sure it excludes most of humanity? Then, if God didn't plan enough room in heaven for sinners, then what provision did He make for them after they die? Did He prepare eternal fire for them? Hardly. We have it on Jesus' authority that God prepared eternal fire only for the devil and his angels (Matthew 25:41).  
The fact that the devil and his angels will share that place with unrepentant sinners, is only out of necessity. It was never God's original plan or intention. Those who reject God's free gift of Christ's redemption will simply be unfit for heaven. Therefore, their only option is the place of God's eternal wrath. But this was never God's original plan for humanity. He wanted them to inherit His eternal heavenly Kingdom (Matthew 25:34).  
Therefore, no human being should ever believe him/herself to be one of God's rejects or as someone destined by God for hell. This concept is as unbiblical as it is reprehensible. Neither the Church nor the Kingdom of God constitute exclusive clubs, whose membership must be closely guarded and limited to a favored few. God's supplies of love, mercy, and salvation are unlimited and they extend to the whole world.  
So place your faith in God's word and trust in Jesus Christ alone to save you. He welcomes you with open arms.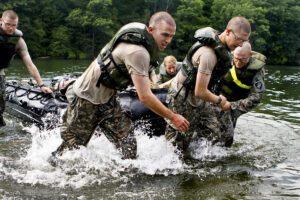 PRAYER:  Dear Lord Jesus, I believe Your words that God so loved the world – including me – that He freely handed You over to be punished and to die in my place on the cross. It was my sin and guilt that You bore upon Yourself. And it was for me that You suffered God's judgments and wrath. But, Lord, I also believe that You rose from the dead and now live eternally, triumphant over death, sin, and Satan. Therefore, I embrace You as my eternal Savior and Master. My life is Yours, Lord Jesus. Save me, I pray. Amen. 
---