Feeling a little guilty about spending too much money on toys for your children? May I, then, relieve some of your guilt?
Toys often save children's lives. It's true.
A Fluffy Stuffed Cow
For instance, in June 2017, a two-year-old boy was jumping on his bed in his Massachusetts home. He got so carried away that he got too close to his second-story bedroom window and jumped right out. He fell sixteen feet onto a concrete surface below. Fortunately, the little guy was clutching onto his favorite toy—a stuffed toy cow. The fluffy stuffed cow cushioned the boy's fall and saved him from all injuries.
A Stuffed Minion
A nearly identical incident occurred in July 2015 with a five-year-old Colorado girl who fell from a three-story window clutching onto her stuffed "Minions" toy. She ended up breaking one of her arms, but medical personnel credit the cushioning power of the toy for saving her life.
An RC Car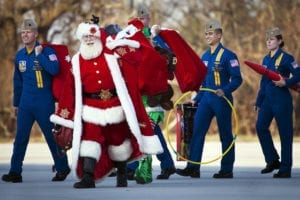 Then there was the time in August 2011 when SSG Chris Fessenden, deployed to Afghanistan, lent his radio-controlled toy truck to a fellow Soldier about to go on patrol. Chris' brother had sent him the toy truck to possibly use as a means of detonating improvised explosive devices (IED) from a distance. And that's precisely what it did. The Soldiers who borrowed it for their patrol sent it scurrying well ahead of their Humvee. And while it raced ahead of them on the road, it ran into the tripwire of a 500-pound IED. Although shaken, the six Soldiers in the two lead vehicles were saved from certain death.
Medical Professional Uses of Toys
A January 29, 2014 New York Times article explained how medical professionals use toys to save lives. Especially in poverty-ravaged areas, hospitals cannot afford high-tech equipment. For instance, one nurse created an IV alarm system—something that makes noise when a bag of IV fluid needs to be changed—from a toy AK-47 assault rifle.
All kinds of DIY (Do-It-Yourself) inventions have been created from toy parts. "The blades of a toy helicopter, for example, can be used to kick up a dust cloud—delivering an inhaled asthma drug. The motors from remote-control cars can allow a patient to open or close a prosthetic hand by using his toes, or permit nurses to control machines inside a sterile room without entering. The proximity sensor that keeps a toy car from running off the edge of a table can tell you when a pill bottle is opened or when a face is actually in the nebulizer mask." Yes, toys are serious business. As I said, they save lives.
You Are More than a Toy
This should also be an encouragement to us when we feel our lives are as non-essential as a frivolous toy. If people can effectively use toys for life-saving purposes, cannot God powerfully use you to touch and heal the lives of others? Especially since He planned out your life as far back as eternity. Won't He have some great and significant purpose for you, who have been purchased with the blood of His own Son? If a toy can bring joy to the heart of a child, think of how much joy you bring to the heart of God—without accomplishing anything, without having any achievements to make a parent proud.
God loves you and delights in you just as you are. And you are infinitely more to God than a mere toy. You are his cherished child. "Behold what manner of love the Father has lavished upon us that we should be called the children of God" (1 John 3:1).
PRAYER:
Dear heavenly Father, thank You for making it possible for me to purchase toys that have brought joy to the hearts of my children. But thank You even more for the infinite love that has made me much more than an object for Your pleasure, but Your own divine-born and eternally loved child. Fulfill Your purpose for my life, O God, and make me a delight to Your heart. Amen.
---
Information from: http://time.com/3963556/minion-toy-colorado-girl/
https://opinionator.blogs.nytimes.com/2014/01/29/playing-with-toys-and-saving-lives/
In article photo: Santa's Angels by the U.S. Marine Corps licensed under U.S. Govt. Work