The supreme truth of Jesus is that because He went through things Himself He can help others who are going through them. —William Barclay
In the 1969 novel Master and Commander, there is a seaman who discloses unsettling information to some members of the crew: at one time, he worked as a "sin eater."[1]  For this revelation, the crew ostracizes him. The term sin eater refers to someone who, upon the death of a member of the community, would ceremonially take on the sins of the recently departed by the ritual consumption of food and drink provided for him. It was believed that this act absolved the deceased and allowed him or her to rest in peace.[2]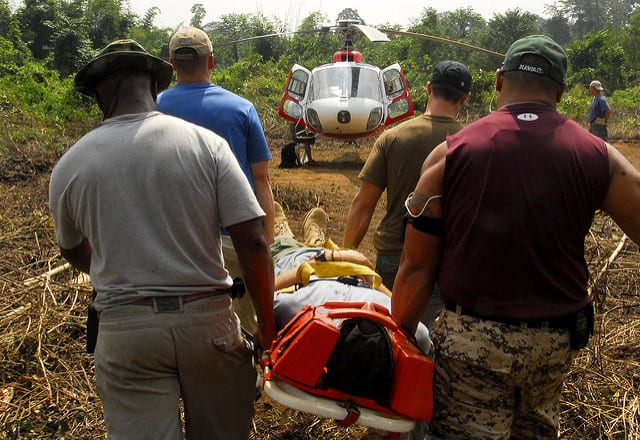 By some accounts, the ritual was practiced in England and Scotland, and later among the Welsh in America's Appalachia. Usually a beggar performed the ritual as a means of livelihood. Members of the deceased's household would employ the beggar by bringing him to the dying person's bedside, where one of the relatives would place a piece of bread on the chest of the dying person and pass a drink over him to the beggar. A recitation was spoken upon the death of the person. Then the beggar would consume the bread and the drink, symbolizing the deceased member's sin and taking it upon himself.
The role of the sin eater was popularized in the 2007 motion picture The Last Sin Eater, which portrayed a community of Welsh immigrants in Appalachia in the mid 1800s.
In this story, a young girl is convinced she is to blame for the tragic death of her sister, and she is tormented by guilt. In her quest for redemption, she searches out the man in the village who is known as the sin eater. Along the way, she meets an itinerant preacher, who explains to her that the man she seeks has already come, and his name is Jesus. It is not necessary for the sin eater to take away her sin. Christ has already done so. Through his passion and resurrection, Christ served as our Sin Eater. He paid the price for our sin by taking upon himself its penalty, its shame, and its guilt.  He died for us.
The crucifixion of Christ is not only central to the gospel, but functions as a religious narrative and symbol for sufferers of PTSD. The cross and the circumstances surrounding the death of Christ help explain suffering and provide a way to discover meaning in suffering. The death of Christ is the means for absolution of all guilt and shame.
Understanding and applying the redemptive work of Christ serves as a healing balm for the soul shattered by trauma. In reality, Christ experienced the greatest trauma, and he empowers his church to be the healing community in which those who faced trauma find hope and healing.
The message of the cross, God's provision for sin, is what a sufferer needs. Appropriating the message of Christ leads to cleansing from all forms of guilt, the removal of shame, and the provision for many other benefits, such as a new identity in Christ, new strength through Christ, or lasting hope because of Christ. The gospel enables victims of PTSD to experience the presence of God in the depths of extreme suffering. Christ's passion reflects the traumatic experience of war in all of its ugliness, isolation, and injustice.[3] Understanding the meaning and reality of Christ's passion facilitates healing, resilience, and growth. Applying the lessons of the cross brings about all sorts of spiritual healing and affects the individual's entire well-being (Isa. 53).
The Cross of Christ
The redemptive aspects of the cross include understanding the role of the Holy Spirit, his indwelling presence, and his work of regeneration (Rom. 5:3–5; 8:14–17; Titus 3:5–7). Regeneration produces a "new self" which, according to Scripture, "is being renewed in knowledge after the image of its Creator" (Col. 3:10). This regenerative concept speaks to the believer's intrinsic worth before God. It identifies his or her uniqueness in the new creation as one who has been given a new identity, one who has been transferred from the "domain of darkness" to the "kingdom of his beloved Son" (Col. 1:13).
The believer's new status before God poses new possibilities, imparts new insights, and provides hope for renewal—the very things sufferers desire to receive. A believer's union with Christ qualifies the believer to share in the accomplishments of Christ—his death, burial, and resurrection—resulting in a new kind of life, free from the enslavement of sin (Rom. 6:3–11). Believers are citizens of heaven and are loved and accepted by God (Gal. 2:20; Phil. 3:20; 1 John 3:1). Through spiritual adoption, all believers are treated as sons and enjoy the benefits of sonship, including unfettered access to God and a newfound intimacy with him (Rom. 8:12–17).
The believer's new status before God poses new possibilities, imparts new insights, and provides hope for renewal
An understanding of the cross of Christ leads one to explore the problem of evil and suffering. Through the cross, we address the various and multifaceted dimensions of suffering, including guilt, shame, fear, pain, isolation, abandonment, and loss. The cross reveals the physiological, psychological, and spiritual effects of trauma.
Jesus's crucifixion and subsequent resurrection suggest hope for the PTSD sufferer. The traumatic event of Christ's death finds new meaning in the resurrection. On one hand, there is tragedy; on the other, there is triumph. Addressing the juxtaposition of tragedy and triumph, we learn there is great utility in understanding trauma and personal tragedy through the lens of Christ's crucifixion. That event and its consequences suggest personal suffering may be viewed as something beneficial and an occasion for growth.[4]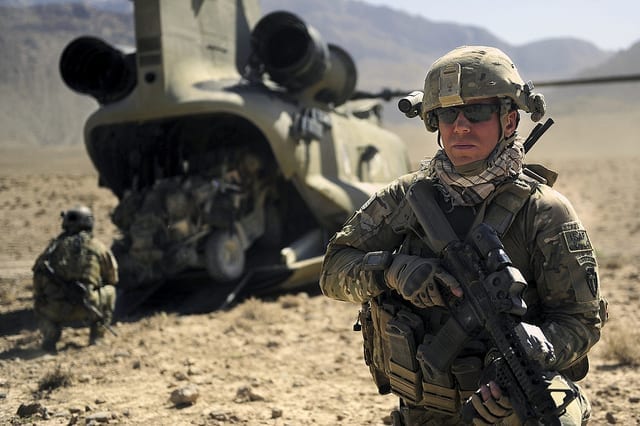 This reinterpretation of personal tragedy is an example of reframing the narrative of trauma. Scripture indicates much good can come from trauma and pain (James 1:2–4; Rom. 5:3–5). It provides, for those who embrace it, the enduring sense of Christ's presence in their lives, a perception of sharing in a greater purpose, and the knowledge of the availability of God's resources.[5]  The crucifixion event is a story that, understood in its entirety, leads to hope.
In Psychological Trauma, Christ's Passion, and the African American Faith Tradition, the authors suggest theologia crucis (theology of the cross) fortified the faith of African American Christian slaves.[6]  Their expression of faith in Christ effectively enabled them to cope, to endure suffering, and to gain strength from their experience. Slavery, with all of its shameful experiences of rape, beatings, degradation, and brutality, manifested itself in countless instances of dissociation, numbing, and post-traumatic dysfunction. And yet, despite slavery's traumatic effects, many African Americans found the ability to cope by relating to the passion of the Christ. The African American experience was truly a traumatic experience for many black families, extending through generations, and it testifies to the vitality of their faith and life.[7]  They showed the rest of us the way by appropriating, symbolically and truly, the meaning of the cross to the problem of trauma and suffering.
In a similar way, the veteran may view a traumatic experience through the lens of Christ's passion and find strength to cope with the effects of trauma. She or he may discover a new perspective, derived from identifying some meaning from suffering, and actually conclude that suffering is life affirming and not the reason for despair.[8]  The veteran has hope in suffering because she or he has also found meaning from it.
Concepts that Enabled the African American Slave
For many African American slaves, Christ's passion was not only a motivation for coping. It also moved them beyond their present suffering toward future possibilities; it gave them a positive outlook.
The cross gave African Americans strength in their daily suffering and hope for a better tomorrow. It is possible for PTSD sufferers who embrace the gospel to find similar strength through the expression of their own suffering in Christ.[9]  This is especially important given the feelings of powerlessness and despair victims of PTSD often experience.
Those who suffer from PTSD, with all of its spiritual complexities, can learn from the African American experience. They can emulate the African American experience of suffering, finding in it a sense of communalization of trauma—a shared experience that is understood and affirmed. Their stories may also serve as a source of inspiration and unlimited possibilities.
Their stories may also serve as a source of inspiration and unlimited possibilities
A PTSD sufferer can so identify with Christ that he or she gains a life-changing perspective on their pain just as slaves did. African Americans, though unsettled by unanswered questions about their own suffering, nevertheless looked to God and chose to share their fate with Christ. They identified with Christ in all of the brutality, the injustice, and the senseless violence and despair. They derived from that identification a perspective that enabled them to cope and to hope for a better tomorrow. Their existence was reflected in the reality of the cross. That's how they saw it.[10]
Indeed, Christ became sin for all of us so that we might all be rescued from the power of sin over our lives. But African Americans found something more in his suffering and death. They found a paradigm for their own suffering, and their identification with Christ enabled them to endure and overcome.
Renewed Identity and New Life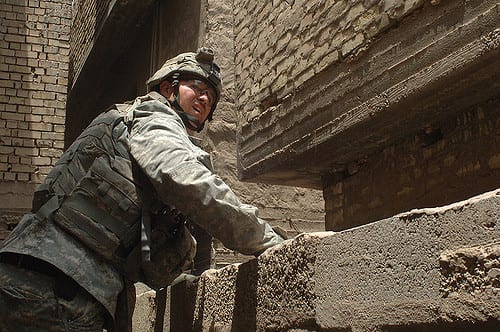 PTSD has been described as a loss of identity.  The need of the veteran suffering from PTSD is renewed identity and new life. Through Christ, the veteran finds these things. This prospect is possible through Christian conversion, in which one's identity is completely transformed through the death of Christ (Rom. 6:4–11). By union with him in death, his death becomes our death. His accomplishments become our accomplishments. Moreover, by our sharing in his resurrection, his resurrection becomes our entrance into new life (Rom. 6:4–5; Eph. 2:8–9).
This transformation enables spiritual freedom. In the case of the PTSD sufferer, it not only gives life but also rehumanizes. The salvation that is received reinstates human value and dignity. The cross of Christ, once viewed as an instrument of shame, is now the means of glory and rebirth (Gal. 6:14). The old self is dead and the new man has been born (2 Cor. 5:17).[11]  This is precisely what the PTSD sufferer needs—a way out of the old life, a way out of the slavery of trauma that continues to remind the sufferer of the past and all the pain associated with it.
God's Entrance into Life's Tragic Dimensions
Philippians 2:1–11 describes the humiliation, death, and triumph of Christ. Jesus Christ "made himself nothing, taking the form of a servant," and "humbled himself by becoming obedient to the point of death, even death on a cross." Christ became one of us and one with us so that we might receive healing and life. Jesus says, "For even the Son of Man came not to be served but to serve, and to give his life as a ransom for many"(Mark 10:45). Christ gave his life so that humanity might live.
The word for ransom in the Greek is lutron, literally "a means of loosing."[12]  It signifies for the believer the paying of a price to set a slave free (Matt. 20:28; Lev. 19:20). Christ's death made amends for sin and satisfied God's penalty for sin (1 John 2:2). He died in our place, and his death satisfied the righteous demands of the Father.[13]
In Ephesians 1:7 and Colossians 1:14, Paul uses a similar form of lutron to describe forgiveness and justification.[14]  Christ redeemed humanity by his death and in doing so provided both freedom from guilt and entrance into eternal life (Rom. 6:4).[15]  While it is true Christ died for all of humanity (1 Tim. 2:6; 1 John 2:2), the individual appropriation of Christ's redemption is by the exercise of faith (John 3:16; Rom. 10:9–10; 1 Cor. 15:1–4).
Christ redeemed humanity by his death and in doing so provided both freedom from guilt and entrance into eternal life
The passion of Christ included many things and various horrible sufferings (Matt. 16:21–23). He was betrayed by one of his own (Matt. 26:47–56). He was wrongly accused, and though completely innocent, was convicted of a capital crime and sentenced to death (Matt. 27). His closest associates denied him and abandoned him (Matt. 26:47–75). He endured mocking and suffered shame (Matt. 27:27–31; Ps. 22:16–18; Heb. 12:2; 1 Pet. 2:21–24). He became accursed (Gal. 3:13–14; cf. Deut. 21:22) and forsaken by God (Matt. 27:46). No words compare to the description Isaiah provides: "He was despised and rejected by men; a man of sorrows, and acquainted with grief; and as one from whom men hide their faces he was despised, and we esteemed him not" (Isa. 53:3).
Pastoral caregivers may refer their clients to these various aspects of trauma in the passion of Christ, for these aspects are the same types of post-trauma effects warriors experience. They would do well to recognize that in Christ they find a man who has experienced the debilitating effects of trauma, including injustice, shame, and abandonment.
The Meaning of Christ's Suffering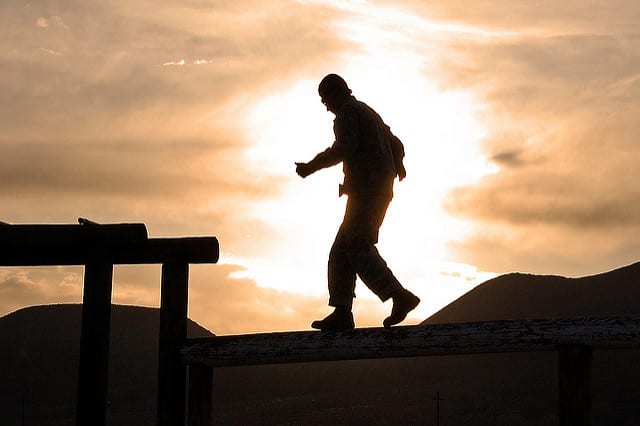 Christ's suffering was essential for the salvation of humankind. Hebrews 2:9–10 teaches that Christ, by his suffering, qualified himself to be the founder of our salvation. Verse 10 says, "For it was fitting that he, for whom and by whom all things exist, in bringing many sons to glory, should make the founder of their salvation perfect through suffering."
Christ's suffering fitted him for the task of redemption. The word translated "perfect" is teleioun, which comes from the adjective teleios. According to William Barclay, "The basic meaning of teleios in the New Testament is always that the thing or person so described fully carries out the purpose or the plan for which he or it was purposed and designed."[16]  Hence, in his suffering, Christ fulfilled the purposes of God regarding the redemption of humanity. Christ's humanity made our redemption possible. Barclay concludes, "If Jesus had come into this world in a form in which He could never have suffered, He would have been quite different from men; He would have been no Saviour for men."[17]
Christ's identity with humanity through suffering enabled him to sympathize with humanity (Heb. 4:15). It is precisely his humanity that enables the sufferer to relate to him and identify with him. As one who is uniquely qualified to save humankind and sympathize with it, Jesus understands human need and provides help (Heb. 4:15–16). Barclay adds, "The supreme truth of Jesus is that because He went through things Himself He can help others who are going through them."[18]  Here in this passage is an important point to emphasize as you work with warriors suffering with PTSD: Jesus is qualified to help. He shares suffering and pain with all of those who suffer today. He knows what it is like because he has experienced it.
Jesus was God's Suffering Servant, chosen to bring healing and hope for the brokenhearted and spiritually oppressed (Luke 4:18–19; cf. Isa. 61:1–2). His message was liberty (Luke 4:18–19), and he made freedom possible through his own death (Isa. 52:13–53:12; Rom. 3:24; Eph. 1:7; Col. 1:14). Isaiah writes, "He has borne our griefs and carried our sorrows; yet we esteemed him stricken, smitten by God, and afflicted. But he was wounded for our transgressions; he was crushed for our iniquities; upon him was the chastisement that brought us peace, and with his stripes we are healed" (53:4–5).
While evil is everywhere and countless suffer, the great theological answer for suffering is found in Christ, who endured unimaginable suffering by addressing a greater plight than evil—the problem of sin. Through his suffering, man finds the healing balm of forgiveness, experiences reconciliation with his Creator, and gains eternal hope. One writer observes, "In reconciliation men become identified with a suffering God, whereby there is a transmutation of their own sufferings (Rom. 8:15–17 RSV), from pessimism to optimism, from confusion and uncertainty to immortal hope for the banishment of suffering (Rev. 21:4)."[19]  The cross is the portal to new life. In the cross, sufferers find meaning and purpose for their lives. It is also God's answer to evil.[20]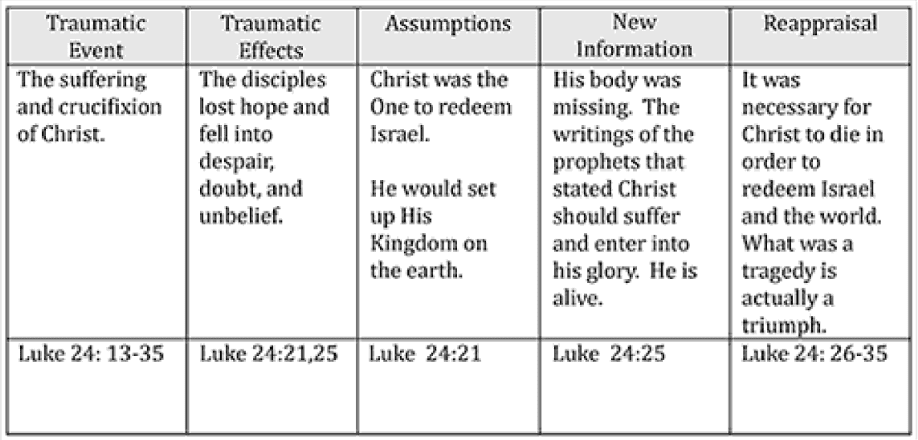 In the chart below, I show how the narrative of Christ's suffering may be reframed, resulting in a complete reappraisal of the cross and what it means for the believer. In the same way, a person suffering with PTSD may reframe his or her traumatic experience upon application of biblical information—new information that reframes the narrative of suffering and results in a new perspective that challenges one's original assumptions.
Figure 9.1. Reframing the Narrative of the Cross—Luke 24
---
[1] Patrick O'Brian, Master and Commander (Philadelphia: J.B. Lippincott, 1969).
[2] See http://www.deathreference.com/Sh-Sy/Sin-Eater.html; http://www.logoi.com/notes/sin-eaters.html.
[3] James A. Noel and Matthew V. Johnson, Sr., "Psychological Trauma, Christ's Passion, and the African American Faith Tradition," Pastoral Psychology 53, no. 4 (2005): 361–368.
[4] McGrath, "Post-traumatic Growth," 303.
[5] Ibid., 291–306.
[6] Noel and Johnson, "Psychological Trauma."
[7] Ibid.
[8] Frankl, Man's Search.
[9] Noel and Johnson, "Psychological Trauma."
[10] Ibid. See also Philippians 2:1–11.
[11] Ibid. See also Romans 6:5–11.
[12] W. E. Vine, "Ransom," in An Expository Dictionary of New Testament Words, 247.
[13] Ibid.
[14] Everett F. Harrison, "Redeemer, Redemption," in Baker's Dictionary of Theology, 438–439.
[15] W. E. Vine, "Redeem, Redemption," in An Expository Dictionary of New Testament Words, 263–264.
[16] William Barclay, The Letter to the Hebrews (Philadelphia: The Westminster Press, 1957), 19.
[17] Ibid., 20.
[18] Ibid., 21.
[19] Julian C. McPheeters, "Suffer, Suffering," in Baker's Dictionary of Theology, 506.
[20] Noel and Johnson, "Psychological Trauma."