American film and television director and producer, Hal Roach had a phenomenal gift for spotting talent.
In the first half of the Twentieth Century, he discovered such comedy greats as Will Rogers, Laurel and Hardy, Harold Lloyd, Charlie Chase, Harry Langdon, and all those wonderful kids of the Our Gang and Little Rascals series. Perhaps of all his gifts, this was his greatest: his ability to detect talent and sense future success in the raw acting material that came his way. The children he chose to fill the ranks of his Our Gang movie shorts are proof of this. A number of them went on to stardom as adults: Dickie Moore, Bobby Blake, and Jackie Cooper to name a few.
Yet even the experts err. Two of the many children that Hal Roach turned away included a boy named Mickey Rooney and a girl named Shirley Temple. For a period during the 1930s Shirley Temple became the most popular and highest-paid actress in Hollywood. Mickey Rooney was not far behind, though his success in theater, movies, and TV has endured for a lifetime.
Looking for Approval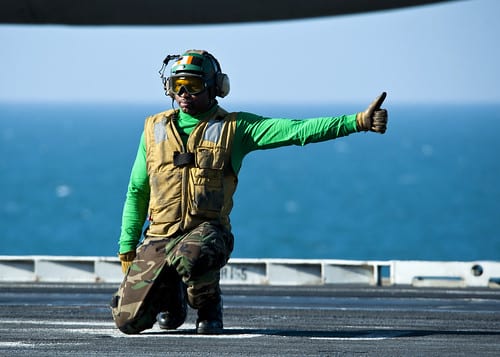 All of us yearn for a measure of approval and affirmation from the voices of authority. But it doesn't always come. In fact, there are those significant others in our lives who may hardly give us a fighting chance at life—or even as much as a prayer. Outwardly, we may show little promise or potential for anything productive in the minds of the experts. And since there are so many more where we came from, we can be easily brushed aside to make room for the next in line.
I once heard the personal testimony of Chaplain (MG) David Hicks. He became the Army Chief of Chaplains in 2003—the pinnacle of a career that spanned 41 years. Yet when Chaplain Hicks reflected on his childhood he made an interesting observation. "Whenever my parents would talk about how their children would go on to do great and wonderful things in life, I was never mentioned in the conversation." Based on his parents' conspicuous omission of David Hicks from their predictions, he sensed his parents expected very little from him.
Recognition from God
But God is always on the lookout for those whom the rest of the world writes off. There are many such "rejects" in the Bible. Moses was brushed aside by his countrymen (Exod. 2:13–14). Gideon was the least among his undistinguished family (Judg. 6:15). And David? David was a true zero whom God made into a hero. After David had risen from total obscurity to become King of Israel, God reminded him, "I took you from following the sheep to leading a nation" (2 Sam. 7:8). At first glance, David didn't appear to have a shred of promise or potential for any leadership position. He couldn't even lead sheep! In fact, the sheep led him! Yet God saw David's heart (1 Sam. 16:7) and chose him to lead His people Israel.
So forget about what the experts say. Dismiss their rejections. Put your trust in God's estimation of you—God who knows infinitely more about you than you know about yourself. Put your life in His almighty and all-loving hands. He'll take you places you never thought possible.
PRAYER:
Dear Father in heaven, You alone see the potential for goodness and greatness in me that no one else can see. Please, dear Father, be a father to me. Be my Guide, my Master, and my Savior. Be my all in all. Take me with all my imperfections and brokenness and make into the person You want me to be. Amen.
---
In article photo: A Sailor gives a thumbs up, ready to launch. by the U.S. Navy licensed under U.S. Govt. Work