For my last birthday, my wife purchased an ancestry DNA test.
A few days ago I received the results. I was a bit shocked.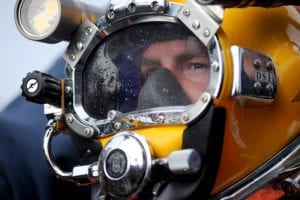 For years, when people have asked me about my ethnicity, I've always told them, "English and German." And I've identified with those two peoples. When I first arrived on assignment to Germany, I recall having a "coming home" feeling, as though "this is where my roots are from." And why shouldn't I feel that way? My maternal grandmother's maiden name was Rutiger. That sounded German to me.
And on my father's side, his two family names were Walker and Causey. They sounded English—as I heard they were.
Being English and German explained a lot to me. This ethnic heritage seemed to help me understand why I thought the way I did, why I had certain preferences, and maybe even explained my—intelligence. After all a lot of famous scientists, inventors, philosophers, and theologians are of the English-German breed. That's where, I assumed, I and my kids got their brains from. So, naturally, I had my own expectations for the "read-out" of my DNA heritage. But here's what it said.
Breakdown
David Causey – You are from:
Europe – 94.7%
– North and West Europe- 83.5%
Irish, Scottish, and Welsh – 63.4%
Scandinavian – 20.1%
– South Europe – 7.0%
Greek – 7.0%
– East Europe – 4.2%
Balkan – 4.2%
Africa – 3.5%
– North Africa – 3.5%
America – 1.8%
– Central American – 0.9%
– Native American – 0.9%
David Causey – 100.0%
I'm From Where?!?!
Scandinavian? Greek? The Balkans? And African? Are you kidding? And, wait a minute. Where's all the English and German—all of that ancestry that helped explain why I was the way I was?
It never existed. I was wrong, completely wrong about my ancestry. And what I was most of were the very people who always earned my disapproval—the ones who always insist on maintaining their own ethnic identity instead of embracing the "greater glory" of the United Kingdom: the Scottish, the Welsh, and, yes, the rebellious Irish. I am, in a sense, the enemy.
And these revelations came on the heels of just (barely) completing my first unit of Clinical Pastoral Education, in which my soul was bared and some not-too-pleasant things came to the surface. In fact, I proved to be such a disagreeable student that I was asked not to return.
So, yes, I'm slightly shaken over my long-held views of who and what I am. Don't get me wrong. I'm not upset about my ancestry. I'm upset that I've been wrong about myself for so many years.
Identity in Christ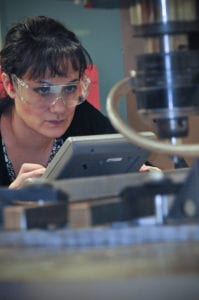 But there is one thing that will never change, for any of us. The one changeless fact is our identity in Jesus Christ, in whom our lives are hidden until the consummation of our redemption (Col. 3:3–4).
God, our loving heavenly Father is the One who conceived us in His heart before the foundation of the world (Jer. 1:5; Ps. 139:16). On that day in eternity, when God first thought of us—of the kind of person we would be, of the way we would look, and of the things He would have us accomplish—He smiled and rejoiced greatly. He loved us from that point and never stopped loving us from the time our mothers birthed us nor through all our ups and downs in life. God not only sees the unfinished work of today. He sees the final glorified person we will become someday (Isa. 46:10; Phil. 3:21; 1 John 3:1-2).
So don't fret over the findings of DNA tests or the judgments of "the experts." Your true identity is known only by God and He is your greatest fan. Why shouldn't He be? You're His creation, His work of art, His cherished masterpiece, with which He will faithfully work until He brings it to perfection (Philippians 1:6).
PRAYER:
Dear heavenly Father, into Your loving and capable hands I entrust the whole of my being. Thank You for Your unfailing love, Your great salvation, and Your everlasting patience in working with me. Amen.
---
In article photos in order of appearance:
Sailor prepares for a dive aboard USNS Grasp by the U.S. Navy licensed under U.S. Govt. Work
A civillian scientist works on a research project. by the U.S. Navy licensed under U.S. Govt. Work