Philip K. Dick was an American novelist and writer of short stories—almost all of them of the science fiction genre.
By the time of his death in March 1982, he had published 44 novels and 121 short stories. Yet none of this had brought him wealth or notoriety. During his writing career Philip Dick had only a small following of devoted readers. Subsequently, he consistently lived in poverty and poor health. He suffered a stroke in February 1982 and died five days later at the age of 53.
A Ripple Effect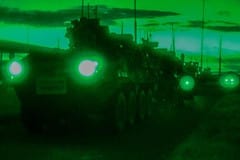 But death was not the end of the story for the seeds that Philip Dick had planted. Four months after his death, his obscurity began to fade. The first screen adaptation of one of his books (Do Androids Dream of Electric Sleep) was released as Blade Runner. The movie became a phenomenal success. Immediately, millions of Americans introduced themselves to this author's novels. More screen adaptations followed: Total Recall in 1990, Screamers in 1995, Minority Report and Impostor in 2002, A Scanner Darkly in 2006, and Next in 2007. Just four of these films (Blade Runner, Total Recall, A Scanner Darkly, and Minority Report) netted over $700 million in profits. To this day his novels and stories continue to sell wildly. TV and radio programs continue to adapt his stories.
Philip Dick's example reminds us that our work in this life continues its ripple effect long after our earthly existence draws to a close. In fact, the greatest impact of our efforts may actually follow our death. For those who have spent their days living selfishly and inflicting hurt and injury on others, this is cause for regret and mourning. But for those who have sought to bless others and serve God by their good works, this is cause for great joy and confidence to face eternity.
Therefore, if your life must set a chain reaction in motion, let it be one of goodness and kindness that continues forever.
In the Scripture, we read, "And I heard a voice from heaven saying, 'Write this down: Blessed are those who die in the Lord from now on. Yes, says the Spirit, they are blessed indeed, for they will rest from their hard work; but their good deeds follow them!'" (Rev. 13:14, New Living Translation).
PRAYER:
Dear Father in heaven, please inspire me to do good works and to be a blessing to others. Grant, O Lord, that my deeds of kindness will follow me and continue to bless others long after I depart this world. Amen.
---
In article photo: Night Convoy by the U.S. Army licensed under CC BY 2.0