Mithradates IV, known as "Mithradates the Great" (c. 131–63 B.C.), was king of Pontus who extended his empire to include all of Pontus, Cappadocia, Paphlagonia, and the Black Sea coast beyond the Caucasus. Because of his power, the Romans feared him.
Yet he didn't fear the Romans. His greatest fear was an assassination. He so greatly feared assassination by poisoning that he self–administered poisons of every kind—to make himself immune. It was a miserable process since he spent much of his time sick from self-administered poison. But by systematically increasing the doses he took, he eventually made himself immune to most known poisons.
But his plan backfired. The Romans that he should have worried about finally confronted and defeated him. When he tried to escape capture by taking poison, it had no effect and he was forced to face his conquerors.
Not Expecting the Worst
You know, Mithrathades' efforts to protect himself against poisoning remind me of something I've spent most of my life doing. In order to brace myself against disappointment, I've gotten into the habit of always expecting the worst.
What a stupid thing to do! Why should I burden myself with a bunch of negative worries–99% of which will never come to pass? Why should I build a ship in the desert as a precaution—just in case there's a freak flood? Spend all my life in the darkness of a bomb shelter as a precaution against a nuclear attack? Or make my life miserable with constant pessimism, to brace myself against disappointment?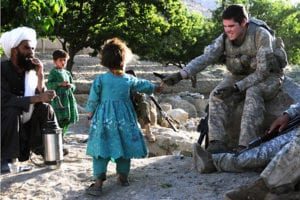 Cherish the past! It's crammed full of God's mercies, His answers to your prayers, His steadfast love for you, and His unfailing faithfulness to you. Giving thanks to God for His mercies in the past will build your faith so you can face the future. Relish the moment and delight in today's blessings—as we are commanded in Scripture: "This is the day that the LORD has made, let us rejoice and be glad in it" (Psalm 118:24).
The future belongs to God, so leave it in His hands. But based on God's perfect record in your past and upon the blessings of today, I know you can be plenty hopeful and confident that He'll take care of you in the future as well. "For He Himself has promised, 'I will never desert you, nor will I ever forsake you,' so that we can confidently say, the LORD is my helper, I will not be afraid. What can man do to me?" (Heb. 13:5-6).
PRAYER:
Dear Father in heaven, I give You thanks. For You have filled my past with so many precious moments of divine protection and provision. You have given me the light and blessings of this day. Help me to rest in Your love and trust You with my future. Amen.
---
In article photo: Writing help by U.S. Army licensed under CC BY 2.0