A few years ago, while listening to a local AM radio station, a very disturbing commercial kept popping up during the breaks.
Over and over I kept hearing about this towering figure in the world of economics—Porter Stansberry. He was, the commercial said, someone that speaks with absolute authority on the subject of finance. He was someone to whom financial experts run for advice. Eventually, he predicted every economic downturn in the American economy in the last 30 years. Naturally, my ears tuned in to hear such an authoritative voice.
The commercial pulsated on. It stated that this "economic prophet of our times" was predicting America's financial downfall in 2011. And if any of us hoped to survive we must all visit his website and view his free video: The End of America 2011. "Just go to EndofAmerica.com, that's EndofAmerica.com, EndofAmerica.com." And in case I didn't hear it on the ninth or tenth time, the commercial said, again, "Just visit, EndofAmerica.com, that's EndofAmerica.com."
Now, I'm not so naive to believe that all our hard economic times are behind us. I understand that our economy is in trouble. But it wasn't his gloomy predictions that bothered me so much. What bothered me was this "expert's" marketing of America's doom, for his own profit.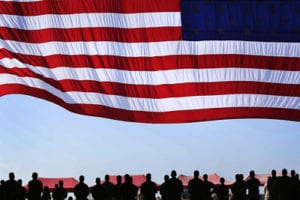 I heard this commercial just when America was observing Memorial Day. We were pausing to remember that our freedoms, security, and opportunities for prosperity were all purchased by the blood of patriots. We were remembering American Soldiers, Sailors, Airmen, and Marines who had fallen in service to our country. Those brave men and women invested their very lives in the future of our country.
It was not the time to start acting like a bunch of quivering cowards, trembling at the sight of every little economic storm cloud that appeared on the horizon. Those brave patriots lost their lives that our Nation might gain a future. At the first sign of trouble are we to cast aside that blood-bought future, abandon ship, and scurry to save our own skins?
You know, when the Prophet Jeremiah wrote to the Jewish exiles in Babylon, he told them to seek that city's peace and welfare. He told them to pray to God on its behalf. For, Jeremiah explained, "in its peace and welfare, you shall have peace and welfare" (Jer. 29:4–7). But, the exiles reasoned, they were sons of Israel. Their true citizenship was in Jerusalem, not pagan Babylon. And they were determined to make their stay in Babylon a short one. But the Prophet told them—No! God has placed you in that land for the next 70 years. You are to consider it your home and you are to invest in its future. Build homes, start businesses, build lives in that land – for yourselves and your children. And pray to the LORD on behalf of that land. For in its peace, you will have peace.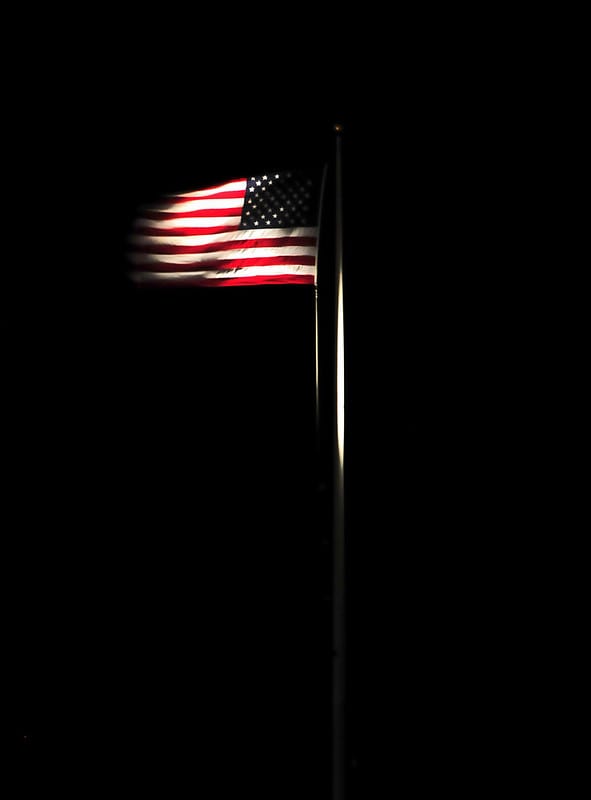 Too many Christians fail to realize that God's will for them in America is much the same as was His will for the Israelites in Babylon. He commands us also to pray for the land in which He's planted us and to fervently seek and pray for its welfare. He will not permit us to don our life jackets and linger around the lifeboats, poised to jump ship at the first sign of trouble. The Apostle Paul commanded, "First of all, …I urge that entreaties, prayers, petitions, and thanksgivings be made on behalf of all men, for kings and all who are in authority, so that we may lead a tranquil and quiet life in all godliness and dignity" (1 Tim. 2:1–2).
So, for God's sake and for your own sake, pray for America. Pray for our President, his advisors, our Congress, and our federal judges. Pray for our governors, mayors, state legislators, and all leaders. We need to pray that God will open their eyes, their minds, and their hearts to His will and to follow the path of righteousness. Pray for our Nation, that God will move by his Holy Spirit and turn the hearts of Americans back to Him.
"But what about diversifying my investments, buying gold, and protecting myself from economic ruin?" God has called you to invest in the future of America—and in the world to come (Matt. 6:19–21). Stiffen that spine of yours and lend a hand to make this land a better and safer place.
"But Porter Stansberry is an economic genius, a prophet in our time and he's predicting terrible things to come." Big deal! As if he's really going out on a limb by saying hard economic times are ahead. Predicting doom is easy—and it's very much in fashion these days. Besides, the experts are frequently wrong about the gloomy situation they expound upon so forcefully.
Think of Elijah during the reign of Ahab and Jezebel (1 Kgs. 19). Believe me. Nobody's voice was more authoritative on the status of Israel than Elijah's at that time. And when he surveyed Israel's future, he despaired and cried to God: "Lord, I've been very zealous for You, but the sons of Israel have forsaken Your covenant, torn down Your altars and killed your prophets with the sword. I alone am left, and they are seeking my life to take it away" (1 Kgs. 19:10, 14). Elijah certainly knew better than any of us. If he said Israel had no future, then it must be so.
But Elijah was very wrong. God knew better than Elijah and had to correct his gloomy assessment of the situation (1 Kgs. 19:18). God had a future for Israel. And God has a future for America. So pray, fervently, for this land. For in its peace and welfare, you will have peace and welfare.
PRAYER:
Dear God, Ruler of heaven and earth, bless our Nation and unite us together as a people to work toward the common good of our land. Turn the hearts of Americans everywhere to You in faith and repentance—and to each other in love and reconciliation. Raise up godly men and women to fill the ranks of leadership in our government, that they may guide America into the path of righteousness and peace. For righteousness exalts a nation, but sin is a reproach to any people. Raise up, dear Lord, godly men and women to proclaim the Gospel in America and stir a great awakening of faith and revival. Save our nation, O God of our fathers, we pray. Amen.
---
In article photos in order of appearance: Under Old Glory by the U.S. Marines licensed under U.S. Govt. Work
The American flag flies over Naval Station Guantanamo Bay by the U.S. Navy licensed under U.S. Govt. Work