In March 2012, a Pennsylvania truck driver, Richard Paylor, crashed his rig into a concrete barrier, sustaining a gash to the forehead and a fractured vertebra. While this incident is not necessarily extraordinary, police and investigators are convinced that the painful crash actually saved Paylor's life.
Life Saving Crash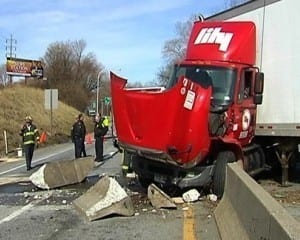 Witnesses to the accident saw Richard Paylor slumped against his steering wheel unconscious, just before he veered from the road, crashed into the guardrail, and then ricocheted across the highway into the median barrier. Paylor stated that he had been munching on a large, delicious, McIntosh apple, when a piece became lodged in his throat and blocked his airway.
But traffic was moving far too fast and there was no place for him to turn off and recover himself. He lost consciousness while driving and surely would have choked to death. But the impact of the crash acted as an extreme Heimlich maneuver, dislodging the apple from his throat and out of his mouth. After the crash Paylor awoke watery-eyed and coughing, but very much alive.
Is it possible for something pleasant to be deadly and something painful to be life-saving? It happened in Richard Paylor's case. His delicious apple would have killed him had it not been for the painful crash that saved his life.
Fruitful Discipline
I've spoken to prison inmates who've testified that God used their arrest and incarceration to bring them to faith in Christ and save them from certain death.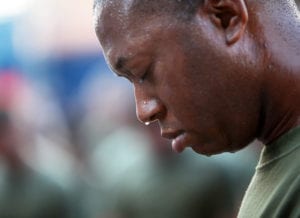 Their lives were previously spinning out of control, and their freedom only enabled them to spiral downward toward destruction. But God allowed something painful – imprisonment – to bring their lives to a standstill and eventually save them. God gets no pleasure in seeing us suffer. But he cares too much for our souls to prohibit temporary discipline. Discipline that will shape and save us from eternal destruction should we turn it to Him. Paul the apostle wrote that when believers are judged they are actually being disciplined by God. Essentially, we are shaped through discipline so God might prevent condemnation in the final judgment (1 Corinthians 11:32).
Now adversity and pain do not necessarily indicate that God is correcting some sin or rebellion in our lives. Remember Job in the Old Testament? His temptations came because he was a righteous man. Jesus told his disciples that the harsh "pruning" only fruit-bearing branches undergo – though it may outwardly resemble being "broken off" – is actually a means of making the branches more fruitful (John 15:2). In the same way, Hebrews 12:3-11 tells us that God disciplines those he loves. His unconditional love includes character growing trials to make us a more fruitful fit for heaven.
PRAYER
Dear Father in heaven, when suffering comes into my life, please help me to trust in You and submit to Your love, power, and wisdom. Remind me that discipline is one of the ways You tell me that You love me. For those whom the Lord loves, He rebukes and disciplines. Amen.
---
(Information from: "Hard to swallow: Choking truck driver is saved when crash dislodges apple from his throat," The Daily Mail, March 30, 2011.)
The content of this article comes from "The Warrior's Bible" (2014) and is copyrighted by Life Publishers International. Used with permission.