No infectious disease or illness can possibly compete with the uncontrollable spread of outright lies in America.  We can observe this particularly with the way the Covid-19 virus (the Coronavirus) is being reported…
Conflicting Reports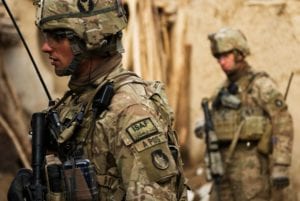 …Supposedly "trusted" news outlets are proclaiming that the Covid-19 fatality rate is 15%.  This is in direct conflict with the World Health Organization (WHO) and the Center for Disease Control and Prevention (CDC). Their reports estimate a rate of 3.4% (globally) and 2.8% (US) respectively.
But even these organizations claim that such estimates are far too high.  This is because of something called an "R-naught" rate, which measures the number of those infected versus those displaying symptoms.  Since Covid-19 has an R-naught rate of 2.3, this means that for every person showing symptoms of the virus, 2.3 will actually be infected.  Young people (those under 15 years), for instance, will probably not even know they have the virus, since they'll experience no ill effects.  Thus, less than half of those infected will even be diagnosed with the virus.
This means that a more accurate fatality rate is 1.22% – a far cry from the 15% reported by the media.  Compare this to the fatality rate of SARS (9%) and MERS (34%).  Our reaction to Covid-19 is far out of proportion to the actual threat.  Why?  Largely for political reasons (on both sides of the political fence) news outlets of overstating the danger.  One side hopes to vilify Communist China and highlight its failures.  The other side hopes to vilify the President, referring to the outbreak as "the Trump virus" and "Trump's Chernobyl."  But the real casualties of this outbreak will be our peace of mind, our economy, and – if the lies persist – our very sanity.
The Liberating Truth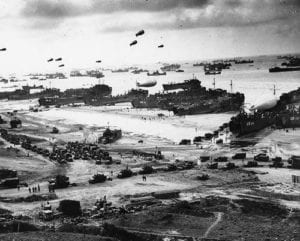 This is a time when President Franklin Roosevelt's advice has never been more appropriate. "The only thing we need to fear is fear itself."  Lies are driving us to fear and fear is driving us to do stupid things.  Truth is what we need at this time more than anything.  For truth is liberating – "You shall know the truth and the truth shall make you free" (John 8:32).
Believers in Jesus Christ possess a storehouse of divine and liberating truth contained in God's promises.  Biblical passages like Psalm 91, Psalm 121, Isaiah 43:1-3, Romans 8:28-39, and Philippians 4:4-8 should be on the lips of every believer.  Therefore, in these times of fear we need to be prophets of faith and hope in God.  While the news media spins lies to rile us, let's fill our minds and our mouths with God's inspirational promises.
PRAYER
Dear Father in heaven, please pour out Your Holy Spirit upon Your people. Stir their hearts to turn to the Bible, and lay hold of Your many promises. To promote faith and hope in God throughout these times of deception and fear.  Please, dear God, may Your divine truth triumph amidst the panic. May the faith of Your people be restored, and may sinners be won to Jesus Christ. In His most holy name – Amen.
---
Pictures:
-https://www.flickr.com/photos/soldiersmediacenter/5512555936/
-https://www.flickr.com/photos/soldiersmediacenter/2561211488/
(Information from: Bowen Xioa, "US Coronavirus Fatality Rate is Overestimated, Experts Say," The Epoch Times, March 12-18, 2020)