On April Fool's Day in 1957, BBC aired a special TV presentation, broadcast in the UK, which was viewed by 8 million people.  The feature described the bountiful "spaghetti tree harvest" which was taking place in southern Switzerland… 
Harvest and Noodles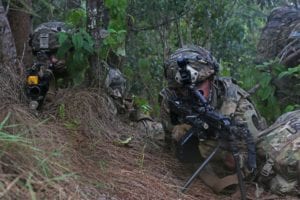 …The authoritative voice of veteran broadcaster Richard Dimbleby ascribed the bumper harvest to a mild winter and the total extermination of the "spaghetti weevil."  The presentation was featured on the Panorama current-affairs program and included photography of family members picking strands of spaghetti from trees.
Now, in all fairness to the Brits, spaghetti was not well-known in the UK at the time.  And it was only sold in cans with tomato sauce.  So this might explain why thousands of people in the UK wrote and phoned into the BBC to inquire how they could plant their own spaghetti trees.  The BBC told them to "place a sprig of spaghetti in a tin of tomato sauce and hope for the best."  I'm not joking.
Lessons From The Past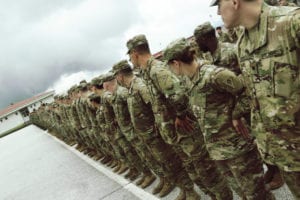 Things haven't changed much since then, have they?  People are just as gullible as ever.  Just look at the hysteria that our news outlets have whipped up over the Coronavirus.  To date the Coronavirus has infected 2,045 people in the US and resulted in 41 deaths, most of them among the elderly.  Contrast this with the 2009-2010 Swine flu outbreak.  The Swine flu infected nearly 61 million Americans and killed 12,469!  That's more than the Coronavirus has killed world-wide – 5,397 deaths.
In fact, 1,000 Americans had died from the Swine flu in 2009 before the President declared a state of emergency and took actions to stop its spread.  But universities didn't cancel classes.  Foreign travel wasn't cancelled. And the stock market didn't plunge thousands of points.  But now, in an election year, "the Coronavirus threatens to kill more people than WWII."  That's about as credible as the BBC's spaghetti tree harvest report.  Keep in mind that 85 million people died in WWII.  The Coronavirus couldn't meet such alarming expectations in a thousand years.
Also keep in mind that our old enemy, the flu, has infected between 36 and 51 million Americans so far this season and up to 55,000 Americans have died from it.  How much attention has that received?
Trust in His Promises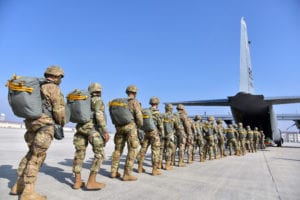 Friend, let's take reasonable precautions to protect ourselves from this virus.  But 99% of the hype our media has generated is pure fear-mongering and is most certainly politically motivated.  Stop panicking.  Trust in God's promises to care for you and to provide for your needs.
"Whoever dwells in the shelter of the Most High will rest in the shadow of the Almighty.  I will say of the LORD, "He is my refuge and my fortress, my God, in whom I trust."  Surely he will save you from the fowler's snare and from the deadly pestilence.  He will cover you with his feathers, and under his wings you will find refuge; his faithfulness will be your shield and rampart.  You will not fear the terror of night, nor the arrow that flies by day, nor the pestilence that stalks in the darkness, nor the plague that destroys at midday.  A thousand may fall at your side, ten thousand at your right hand, but it will not come near you." (Psalm 91:1-7).
PRAYER
Dear Father in heaven, I cling to these promises from Your Word and trust in Your power, love, and faithfulness to preserve me and those I love from all evil.  It's true that there are many dangers from sickness and disease.  But Your presence surrounds me and will shield me in every direction.  O dear Father, in this time of fear and panic, please turn our hearts to You in faith – and inspire us to trust in Your infallible promises. Amen.
---
Photos:
-https://www.flickr.com/photos/soldiersmediacenter/48098121101/
-https://www.flickr.com/photos/soldiersmediacenter/47995722662/
-https://www.flickr.com/photos/soldiersmediacenter/40211846933/
(Information from: https://en.wikipedia.org/wiki/Spaghetti-tree_hoax; https://www.cdc.gov/flu/about/burden/preliminary-in-season-estimates.htm; https://www.businessinsider.com/coronavirus-compared-to-sars-swine-flu-mers-zika-2020-3; https://www.businessinsider.com/what-having-swine-flu-taught-me-about-the-coronavirus-2020-2; https://www.worldometers.info/coronavirus/usa-coronavirus/)