Don't Let Satan Turn Your Victory Into Defeat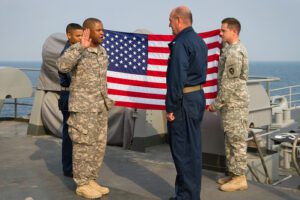 Nearly 160 years ago, General Robert E. Lee's first invasion of the North came to a screeching halt. After his decisive victory at Second Bull Run, on August 30, General Lee was emboldened to invade Maryland on September 3, 1862. Though he expected Maryland to welcome him as a deliverer, his reception proved quite cold.  
But he had no idea of the near-disaster that awaited him. For, in one of the worst breaches of military secrecy, Lee's invasion plans fell into the hands of the Union forces. This alerted the Army of the Potomac under General McClelland to intercept the Army of Northern Virginia on September 17 at Sharpsburg, MA near Antietam Creek. 
Though it proved to be the bloodiest day of the Civil War – with nearly 23,000 casualties – the battle was a decisive Union victory. It successfully forced General Lee's army to retreat to Virginia. Plus, it inflicted more losses on the Army of Northern Virginia than it could afford.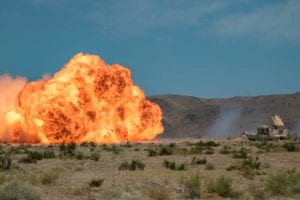 Yet, General McClelland treated this victory as a defeat. Instead of pursuing Lee's army, McClelland himself retreated from the field, being too appalled by the bloodshed he saw. The Union commander had no stomach for fighting and allowed General Lee to escape, recover, and fight for another three years. 
You know, sometimes Christian believers call it quits moments before a stunning victory awaits them. This is certainly tragic. But, perhaps more often, it's after the believer proves victorious that he or she falls for the devil's lies that they have lost. Though faithful through temptation, believers fail to realize and understand the significance of their triumph and even feel they've failed.  
Perhaps the believer is still reeling from the ferocity of the conflict. Or, perhaps Satan launches a feeble counterattack. This counterattack will consist only of a psychological campaign to highlight our missteps during the battle. Or, it might include threats of future attacks, when we should be rejoicing in God and thanking Him for the victory. 
A striking biblical example of this is when Elijah called all Israel to appear on Mount Carmel and to choose between serving the LORD or Ba'al, the Canaanite god (1 Kings 18:16-46). He challenged the 450 prophets of Ba'al and the 400 prophets of Asherah to call on their gods, while he alone called upon the God of Israel. And according to the rules of this contest, Israel would serve whichever god answered by fire.  
Elijah gave the hundreds of pagan prophets all day long to call upon Ba'al and plead that he send fire upon their sacrifice. And, honestly, this should have been "right up Ba'al's alley." For, according to their own beliefs, Ba'al was the god of thunder and lightning, who brought storms and rains in their season.  
Of course, Ba'al had been conspicuously absent over the previous three years. For the God of Israel had proclaimed that no such rain would fall until his prophet, Elijah, said so. And for three dry years, no rain had fallen. And now, despite the ceaseless ravings of the false prophets who leaped around the altar, Ba'al was unable to send fire on their sacrifice. 
Then Elijah, after dousing his sacrifice with gallons and gallons of water, offered a simple 30-second prayer. Elijah simply asked God to answer with fire, that all Israel might know that the LORD is God and turn their hearts back to Him. Instantly, with a thunderous roar, the fire of God fell from heaven upon the sacrifice. The fire consumed the sacrifice, the wood, and the stones of the altar. The fire even licked up the water Elijah had poured upon it.  
The thousands of spectators immediately reacted by falling on their faces and confessing their faith in God. They even executed all the pagan prophets. God's immediate response to their faith and return to Him was to send torrents of rain to water the earth. This was a spectacular victory for God and Elijah. In a single day he turned Israel back to God. 
But Elijah's celebration was short-lived. Queen Jezebel, who was pushing the worship of Ba'al and Asherah in Israel, threatened to destroy Elijah for killing her prophets. Instead of conceding defeat, Jezebel returned fire. She counter-attacked. And this, despite his stunning victory and the great return of Israel to God, sent Elijah into a tailspin of depression and despair.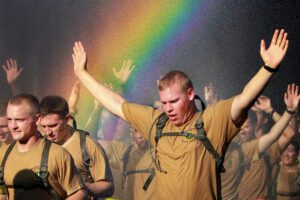 Elijah completely lost sight of his great victory – the revival for which he had prayed for years. Elijah believed all was lost, that he was the last man who w
as faithful to God. He was so distressed that he fled to Mount Horeb, where God had first given His Law, and pleaded with God to kill him (1 Kings 19:4). 
But God encouraged Elijah. He assured the discourage prophet that, besides all the Israelites who had just turned back to God, there were 7,000 more who had never forsaken Him.  
And the signs of this return to God were everywhere. In the very next chapter, God defended His people from the Aramean invasion, destroying their massive army by Israel's small force (1 Kings 20). Then, in 1 Kings 21, we find Israelites again invoking the name of Yahweh, the LORD, and citing His Law (1 Kings 21:3; Leviticus 25:23-28; Numbers 28:7-11). Now, after the revival, King Ahab refuses confiscate by force the land he covets (1 Kings 21:4). And when rebuked by Elijah, he repents in sackcloth and fasting (1 Kings 21:17-29).  
Even Jezebel, bereft of her many pagan prophets, cannot overtly violate God's law – as she had freely done in the past when she killed all the prophets of God (1 Kings 18:3-4). Now, due to the zeal of the Israelites for the Law, she must operate within its boundaries to accomplish her evil will (1 Kings 21:8-10; Exodus 22:28; Leviticus 24:15-16).  
Since the revival initiated on Mount Carmel, both Elijah and his successor Elisha are safe to live within the cities of Jezreel, Dothan, and Samaria (1 Kings 18:46; 2 Kings 2:25; 6:12-13). Even Elisha accompanies Ahab's son Jehoram on a military campaign against Moab (2 Kings 3:4-20). And the kings of Israel now freely interact with Elisha (2 Kings 6:20-23, 32 – 7:2; 13:14-19). Therefore, the great revival which Elijah had initiated on Mount Carmel had far reaching effects for generations to come.  
So, don't fall for Satan's lies. Whether you give into temptation before God gives you victory or whether you are victorious, don't let the devil convince you that all is lost. God is bringing about decisive victories over Satan's kingdom through you as you simply trust Him. "For whoever is born of God overcomes the world. And this is the victory that overcomes the world, even our faith. And who is the one who overcomes the world, but he who believes that Jesus is the Son of God" (1 John 5:4-5). 
PRAYER:  Dear Father in heaven, above all things, please preserve and strengthen my faith in You and in Your holy Son, Jesus Christ. For faith in You will always make me victorious. Through Jesus Christ, I ask this, Amen. 
(Information from: https://en.wikipedia.org/wiki/Battle_of_Antietam) 
---