Cake is a great dessert. But try eating the ingredients separately. Try slurping down three raw eggs. Munch on a cup of flour. Open wide for a tablespoon of salt. Yuck! Even three cups of sugar is impossible to swallow.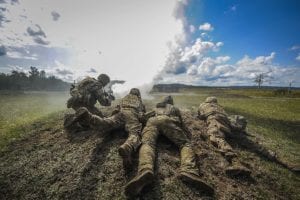 Individually, the ingredients of a cake are terrible! But when they are mixed together, and placed in an oven for a time, they become a delightful dessert. This is amazing – every individual component of a cake – raw eggs, flour, sugar, salt, and 350 degree heat – is intolerable. But when mixed together, they are delicious.
Isn't this also true of the trials and sorrows of life? As they come to us individually they give no pleasure and seem to have no redeeming quality or purpose. But our God has the power to mix them all together, add to them the heat of affliction, and transform them into something that brings everlasting joy. So put your trust in the wisdom and sovereignty of God. As his word promises, God will "work all things together for good – to those who love God, to those who are the called according to his purpose" (Romans 8:28).
PRAYER: Dear Father in heaven, from my limited understanding I cannot begin to see the purpose of the events You allow to break into my life. But help me to trust in Your love, wisdom, and power – that You will work every painful ingredient together for my eternal good and joy. Amen.
---