Laura had traveled a hard, weary road.  Draught, famines, diphtheria (which left her husband partially paralyzed for life), the death of her son, the destruction of her farm by fire, the stock market crash of 1929, the Great Depression, financial ruin, and an assortment of other tragedies had darkened her path.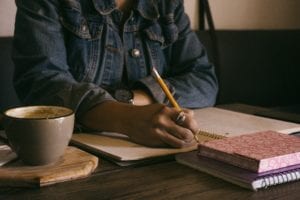 Laura's family moved extensively when she was young.  Her parents would only live for short periods in some of the most isolated places on earth – all in a desperate quest to eek out a living.  Because of this she seldom attended school.  Laura also had to forego School in order to help support her family.  The family eventually settled in De Smet, Dakota Territory.  But the Dakota Territory proved too cold and severe for young Laura.  After she married, she and her husband, Almonzo, moved first to Minnesota, then to Mansfield, Missouri where the couple finally were able to make a life for themselves.  Then came the Depression and they lost everything.  And in the 1930s, in the depths of economic depression, 63-year-old women did not "start over."  Life had passed Laura and Almonzo by and they had nothing to show for their labors.
But there was one thing the couple still had plenty of – memories.  Then her daughter Rose got an idea.  For years Laura and Almonzo had run a rural newspaper.  So why not, Rose asked, write those memories down in a book.  This, then, was the beginning of Laura Ingalls Wilder's stunning career as an author.  Her first book, Little House in the Big Woods, first published in 1932, was a fabulous success.  Ten more books followed, including Little House on the Prairie (1935) which became the basis for the highly successful 1970s TV show starring Michael Landon.  Laura Ingalls Wilder had turned the pain of her life into a source of inspiration for generations to come.  Her books also brought her and Almonzo the first financial security they had known in fifty years of marriage.  At 63 Laura had believed that her life was over.  But God had other plans.  Laura lived to be ninety, enjoying both fame and fortune.  She died in her sleep in 1957 in her Mansfield, Missouri farm.
We read of the oyster, which turns those sharp, painful grains of sand into pearls.  People are capable of doing the same with the painful events of their lives.  God gives us the grace to turn our hurts into halos, our stumbling blocks into stepping stones, and our scars into stars.  The old adage is worth heeding:  "If life only hands you lemons, then make lemonade.  In the Scripture we read how God is able to turn our curses
into blessings (Deuteronomy 23:5) and to change the evil that others intend for us into something good (Genesis 50:20).
PRAYER:  Dear Father in heaven, through all the adversity and pain of life, please keep my spirit sweet and my heart young.  Please work all things in my life together for my ultimate good and for your ultimate glory.  Amen.
---