New Beginnings (Part I)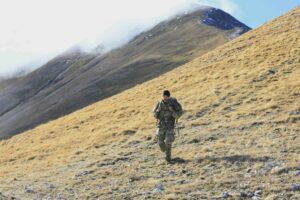 Regardless of your age or time as a follower of Jesus Christ, there is always room for growth and improvement in your Christian walk. God's works to continue the transformational process of becoming more like Jesus throughout your life. The Apostle Paul described this beautifully in his letter to the Philippian church:
Brothers and sisters, I do not consider myself yet to have taken hold of it. But one thing I do: Forgetting what is behind and straining toward what is ahead, I press on toward the goal to win the prize for which God has called me heavenward in Christ Jesus (Philippians 3:13,14, NIV).
For the next several weeks we're going to provide articles that focus on how to grow in your walk with God. Let's begin with the idea of new beginnings. This concept is as old as mankind. When Adam and Eve sinned in Genesis 3, the Lord put them out of the Garden of Eden (Read Genesis 3:16-24). Their choice to believe the serpent rather than God forced a new beginning — life in a fallen world for them and entire human race.
God's plan for you to spend eternity with Him in heaven has never changed, nor will it. If you have trusted Jesus Christ as your Savior and Lord, the Bible says you are heaven bound. But until the Lord calls you heavenward, you will most likely experience the need for new beginnings on many occasions. Why? No matter how hard you try, the devil, the world, and your flesh will attempt to derail your attempts to resist temptation. The result? You will sin.
Your attitude toward new beginnings will play a vital role as you look to 2022. Many folks, Christians included, have little hope that new beginnings are possible. For some, too many bad things have happened. Or, perhaps, past failures to carry out plans for a new year have left them with a defeatist outlook. Consequently, they think their only solution is to continue putting one foot in front of the other and trudging through life without purpose, meaning, or fulfillment. What a tragic way to live!
We may struggle to experience the kinds of new beginnings we'd like to see, particularly after we sin. Marriage, even for Christians, ends in divorce almost half of the time, many times because of adultery. Abortion can be forgiven, but there's no undoing the destruction of human life. The collateral damage of sinful words or actions can have lasting effects, but this still doesn't negate the possibilities for new beginnings.
If you are serious about experiencing new beginnings for 2022, here are four important truths to embrace. If you do, you will be well on your way to seeing God begin some wonderful new things in your walk with Jesus
Believe that new beginnings are possible for your life
Believe that God knows you better than you know yourself
Believe that God will guide you on a secure and certain path
Believe that you will become more like Christ if you follow Him faithfully
In today's article (Part 1), we'll tackle the first two topics. We'll cover the final two in our next writing.
BELIEVE THAT NEW BEGINNINGS ARE POSSIBLE FOR YOUR LIFE.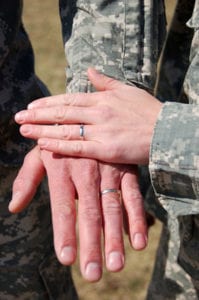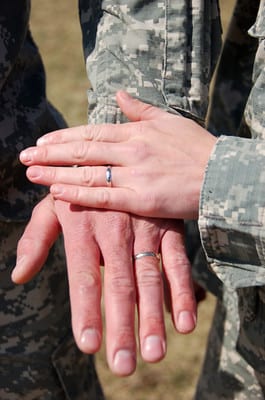 It's not complicated. God's Word promises time and again that new beginnings happen as you believe His Word and obey His commands. Consider Paul's letter to the Corinthian church.
Therefore, if anyone is in Christ, the new creation has come: The old has gone, the new is here! (2 Corinthians 4:17)
The moment you placed your faith in Jesus Christ, you became a new creature. The physical body may have looked the same, but your spirit was made alive. You started looking at life through a different lens. You began allowing the Holy Spirit to show you God's perspective on the many facets of your life and circumstances.
You took your first steps in the Army of the Lord. God forgave you of your sins and accepted you just the way you were. But that wasn't the end. Day by day, He wants to transform you into the image of Jesus, an activity that will continue until you reach heaven.
The road to Christian maturity is a lifelong process filled with many challenges. As hard as you try, you'll make mistakes. You will sin. Sometimes tough events will occur that you can't foresee and for which you are not responsible. They simply happen. Whether due to sin or not, you may be knocked to the ground. This is where new beginnings kick in.
At the human level, new beginnings are hard to come by. The difficult situations we experience can't get cleaned up by mere human strength or willpower. New beginnings necessitate dependence upon God — His knowledge, His power, His wisdom.
But make no mistake. If God says new beginnings are possible for your life, you can count on it! Don't let the devil, another person, or your own self-talk tell you otherwise.
BELIEVE THAT GOD KNOWS YOU BETTER THAN YOU YOU KNOW YOURSELF.
I have had the privilege of leading, coaching, and mentoring military chaplains for decades. I take delight when the Lord shows me something exciting about a chaplain's potential. Often they receive what I share and go on to excel in some area they hadn't thought possible. Why? Because they believed and acted upon what I told them about their potential to grow.
But, occasionally, chaplains have such a low opinion about their potential that they can't receive this kind of insight or encouragement. A few have had bad experiences which they allow to poison their entire perspective about their role or potential in ministry.
Similarly, are there situations when God may speak with you about your future, but you refuse to believe or act on it? In essence, you're telling God you know yourself better than He does.
God is a God of new beginnings. He's done this in human lives since Adam and Eve, and He does so every day of every year in countless lives around the world. Think about these words from the Book of Romans.
And we know that in all things God works for the good of those who love him, who have been called according to his purpose (Romans 8:28, NIV).
This verse doesn't mean all things are good. It means that despite what happens, God can work good out of any situation for those who love Him. I have named this verse The God of the Busted Play. If you've watched football, you've undoubtedly seen a play that seemingly wasn't going anywhere, but in the end it resulted in a touchdown.
God does this kind of thing all the time in our lives. I'm sure you can recall instances when something bad happened, but then God worked it for good. There is no situation in which God can't work new beginnings.
If God is speaking to you about new beginnings, rest assured He hasn't made a mistake. He knows you — everything about you. Trust your Creator. You are his handiwork!
For we are God's handiwork, created in Christ Jesus to do good works, which God prepared in advance for us to do (Ephesians 2:10).
---