The city of St. Petersburg, Russia, was founded in 1703 by Peter the Great as an outlet to the Baltic.  Czar Peter moved there himself in 1712.
Counting the Cost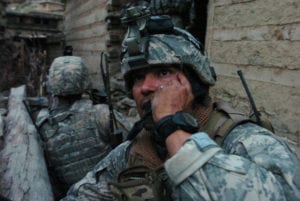 It was to become one of the most magnificent and luminous cities in Europe.  But during its earliest days, when its streets were being laid out, excavators ran into a persistent problem.  The area was covered with boulders left over from ancient glaciers.
One boulder, which lay in the middle of one particular street, was especially large.  The government took bids from many contractors to move the boulder away.  Since this was long before any heavy earth-moving equipment or high explosives existed, the bids were very high.   It would take many teams of horses, a huge labor force, and large wooden hoists and wagons to dislodge and move such a boulder.
Then one peasant came forward who offered to do the job for just a fraction of the cost the others were charging.  Though doubtful of the peasant's abilities, the government felt it had nothing to lose.  So they awarded the job to him.
The Peasant's Secret
The next morning the peasant arrived with a crowd of his fellow peasants, all armed picks and shovels.  Beside the large boulder, the peasants began digging an enormous hole.  Deeper and deeper they dug the hole and braced it with large timbers.  Then they began to dig underneath the boulder, bracing the rock's weight with more timbers.
Finally, when the hole was more than thirty feet deep, they excavators removed the timbers that propped up the boulder.  Immediately the rock fell deep into the large hole and out of sight.  The peasants filled in the hole as best they could and then carted off the excess dirt.
What was the peasant's secret?   How did he turn an impossible task into a manageable one?  All the other contractors viewed the boulder's massive weight and the force of gravity as obstacles and enemies.  The peasant chose to use these to his own advantage.  He saw the boulder's enormous weight as a friend to assist him in getting rid of it.
Scars to Stars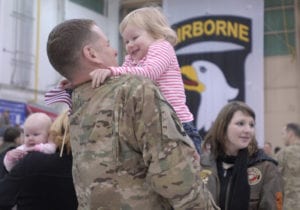 Can't we do the same with the problems of our lives – use them to our own advantage?  Don't our greatest problems also provide the means of greatest personal growth?  Long deployments, don't they drive us to appreciate our family relationships more than ever and help us establish right priorities?  Don't long separations drive us to write, take family photos, and otherwise document our children's lives much more than if we had never been separated?
The secret of turning our scars into stars, our stumbling blocks into steppingstones and our hurts into halos is maintaining a positive attitude and creative thinking.  All around God gives us the means to survive and thrive in adversity.  May God open our eyes to the resources and possibilities for good that are all around us!
The Scripture reminds us that God turns our curses into blessings (Deuteronomy 23:5) and causes all things to work together for good (Genesis 50:20; Romans 8:28).  Life may be against us, but God is for us (Romans 8:31).
Prayer
Dear Father, my life is filled with so many problems and obstacles.  Open my eyes to see that it is also filled with many opportunities and blessings and people to help.  Amen.
If you are dealing with this issue, you do not need to face the challenge alone. Jesus has conquered every challenge so you can move from your present situation to a life of overcoming hope. Invite him to lead you in your journey. He will forgive, comfort, and heal you.
There are warriors who know what you are going through and can give you guidance. Please click one of the buttons below and allow one of them to connect with you. Your connection and correspondence with with them is completely confidential.