When it appeared in theaters in 1939 most producers and critics considered it a box office disaster.
In fact, it would take ten years from its release date for this movie to even begin to show a profit. Even today it does not appear among the 100 most popular films (based on profits)—finishing behind such forgettable films as Duel in the Sun (1946), Ghost (1990), Independence Day (1996), The Robe (1953), and Cleopatra (1963). What was the title of this failure? The Wizard of Oz. Yet in later years, especially after its first television viewing in 1956 by CBS, The Wizard of Oz has become a classic and a perennial holiday favorite.
The same was true for another box office disaster. This failure was first released in 1946—considered to be Hollywood's last great year. But many did not consider this film to be so great. For years it failed to return a profit. But would you believe it later became one of the most beloved movies of all time—It's a Wonderful Life.
Appreciation May Take Time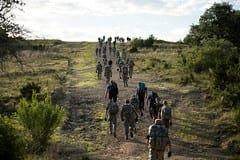 It is not uncommon for movies to flop at the box office when they are first released only later to find stunning success with a later generation and be raised to immortality. Why does this happen? Perhaps such movies are ahead of their time or their message speaks with greater force to succeeding generations. Perhaps it simply takes time for some movies to be appreciated by both the critics and the public.
What is true of movies is also true of people. Such authors, musicians, and artists as Vincent Van Gogh, Johann Sebastian Bach, Herman Melville, and Emily Dickenson never saw success in their lifetimes. Only after they died did people appreciate their genius and talent.
Therefore, we must be very careful when passing judgment on our lives or on our work—especially when we face rejection and success eludes us. Don't judge yourself a failure. Do your best and commit your work to God. Perhaps success will be delayed. Perhaps, like the saints of old who "died in faith without seeing the fulfillment of the promise" (Heb. 11:13), we may not witness the outcome of our faithfulness in this life. But God will take the seeds we have planted and from them bring about a harvest of blessing to others.
PRAYER:
Dear Father in heaven, please accept the labors of my hands and my heart and use them to bless others and to bring honor to Your name. Amen.
---
In article photo: 190513-F-GY993-614 by the U.S. Air Force licensed under CC BY-NC 2.0