For those of us who have spent time in the military, I would ask you to recall something. Do you remember those phases of a field training exercise (FTX) in which we would have to undergo NBC or nuclear-biological-chemical training?
All Clear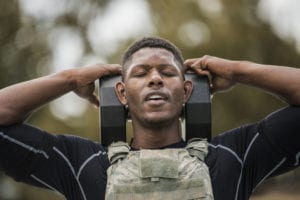 As customary, once an NBC threat was indicated, we would put on our protective masks and begin holding our breath. Then we'd don our protective pants, jacket, boots, and gloves, and for the next few hours – possibly days – have to conduct the rest of our training in all this protective gear. If it was winter, this was no big deal. But doing this in the summer months was miserable. I remember us counting down the minutes until we could finally unequip all that gear. Then, after what seemed like an eternity, someone in our chain of command would give the signal, "All clear."  Drenched with sweat, all of us would strip the weighty junk off and breathe the fresh air again.
It seems like many people in the times we are in are waiting for the universal "All clear."  The big question being when will it be safe for us to go outdoors again? When will I not have to struggle with forgetting my mask at home when going to the grocery store? When will we not have to worry any longer about the looming virus? When will this crisis be over?
Well, may I share some advice? Do not look to our media to give you the "All clear." A large portion of news networks and media only know how to stir up fear. It is how they maintain their ratings and make money at the expense of our mental health. While the threat should be taken seriously, do not go to the world to find encouragement; our world is fallen. The hearts of humans struggle with sin, and often fall into it. This can be seen with our own current politicians that are thriving in a state of power-hungry control. Thus, this pandemic is playing right into their corrupt desires, on both sides.
Our Oasis
We believers need to recall our faith and return to God, not just for our sakes, but for the worlds. God, remember Him?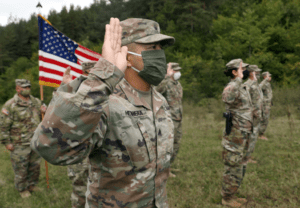 The God who faithfully keeps your heart beating 118,000 times each day, pumping nutrient-rich blood through 60,000 miles of arteries and capillaries, nourishing all 40 trillion cells of your body? Remember the God whose infinite mind and power manages your health for you? Keeping the trillions of circuits in your brain firing away to send and receive commands to/from every organ in your body – 24/7? Do not forget about the God who created this marvelous oasis for our safe and pleasant habitation in a vast, dark universe.
He placed our home planet in the "Goldilocks Zone," just the right distance from just the right type of star – one whose energy output does not wildly fluctuate as most other stars do. He gave our habitation just the right type of oxygen-rich atmosphere that allows the sun to warm us without smothering us.
God gave our home a strong magnetic force that shields us from the sun's deadly solar wind and space's cosmic rays. He established the wind and ocean currents of our planet to regulate earth's temperature and spread nutrients and fresh water to all living things. This God created a biosphere on this planet which contains billions of symbiotic relationships in which all living things mutually support and benefit each other.
The Greatest Reality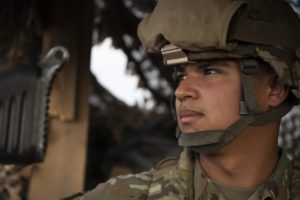 With all of this, always remember the marvelous work of redemption our God has brought about. Remember, God sent His one and only Son into the world to bear our sins and God's judgments upon the cross – to save us eternally. "What, then, shall we say in response to these things? If God is for us, who can be against us? He who did not spare his own Son, but gave him up for us all—how will he not also, along with him, graciously give us all things? Who will bring any charge against those whom God has chosen? It is God who justifies. Who then is the one who condemns? No one. Christ Jesus who died—more than that, who was raised to life—is at the right hand of God and is also interceding for us" (Romans 8:31-34).
God is the greatest reality in your life. He is for you, not against you. He has given you hundreds of promises in His word that your father will forever be your fortress, your all-encompassing shield, your inexhaustible supply, and your healer. Most of all, He has given Himself to you. Our Lord calls Himself "your God" (Isaiah 41:10), and He's committed Himself to your safekeeping and eternal salvation. God's thoughts concerning you outnumber the grains of sand (Psalm 139:17-18). He is continually monitoring the health of your spirit, soul, and body and will do everything necessary to protect them. So, as God tells us over 100 times in the Bible, do not be afraid, but trust in Him at all times. God has given you the "All clear." Your main concern? "Seek ye first the kingdom of God and His righteousness, and all these things shall be added unto you" (Matthew 6:33).
PRAYER
Dear Father in heaven, help me to think on these things. Please help me keep my eyes on you and drown out all that is going on around me. Amen.
---
Photo's:
- https://www.flickr.com/photos/thenationalguard/50431425468/
The content of this article comes from "The Warrior's Bible" (2014) and is copyrighted by Life Publishers International. Used with permission.