Normally, if one desires to hear about modern-day miracles the only media sources available are stations like the Christian Broadcasting Network (CBN) or the Trinity Broadcasting Network (TBN). But miracles are beginning to make their way into the purely secular news.
Miracles Today
For instance, several news agencies reported the miraculous healing of Paul Wood of Lodi, California. He had been plagued with dizziness and thunderous headaches for months. CAT scans revealed a golf-ball-sized tumor in his brain. His faith community, Gravity Church, stood with him by their prayers. Paul's pastor, Jason McEachron told reporters, "He just kept saying, 'no matter what happens to me, I'm going to be okay. I trust God.' And that was an inspiration for a lot of people around him."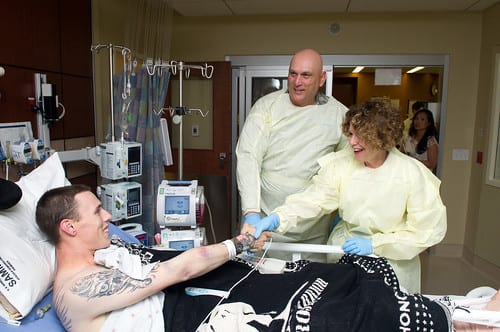 Paul's faith and the prayers of many people seem to have worked a miracle. The day before his scheduled surgery in November 2018, a final CAT scan couldn't find a trace of the tumor. Miraculously the head pain and dizziness also disappeared.
Many more secular news agencies reported the miraculous cure of Eleven-year-old Roxli Doss of Buda, Texas. Her condition was far worse. Doctors from numerous cancer treatment centers diagnosed her with "diffuse intrinsic pontine glioma," or DIPG. This is a very rare and aggressive brain tumor. It caused Roxli terrible headaches, double vision, speech impairment, and nausea. There is no cure for this form of cancer and surgeons deemed the tumor inoperable. Roxli's parents sought the prayers of fellow believers in their church and community.
Then, in December 2018, a recent CAT scan taken at the Pediatric Neuro-Oncology at Dell Children's Hospital in Austin, Texas revealed that the tumor had disappeared. The symptoms were gone as well. "Praise God for His miracle of healing," Roxli's mother wrote on Facebook. "And for HAPPY tears that I don't think will ever stop flowing!!!"
We are a Community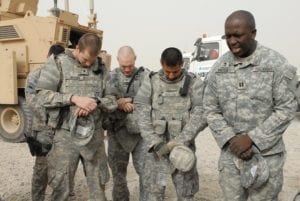 These, and other such reports, are making the headlines in the secular media. This must be indicative of an increase of God's miraculous work among His people. Could it be that God, in these last days, is pouring out His Spirit in a measure greater than ever before? In a world so cynical and so prejudiced against Christianity it may take the miraculous to open the eyes of unbelievers. Shouldn't this be an encouragement to believers to pray for the lost and share the gospel with them? It should also inspire Christians to pray for one another, as we are commanded in Scripture.
James wrote, "Therefore, confess your sins to one another, and pray for one another so that you may be healed. The effective prayer of a righteous man can accomplish much.  Elijah was a man with a nature like ours, and he prayed earnestly that it would not rain, and it did not rain on the earth for three years and six months. Then he prayed again, and the sky poured rain and the earth produced its fruit" (James 5:16-18).
Let's pray for one another, share the gospel with others, and expect God to do the miraculous.
PRAYER:
Dear Father in heaven, please pour out Your Spirit afresh in these last days. Please revive the hearts of Your people and give them a new fervor to pray for one another and to share their faith with those around them. And, please, dear Father confirm Your word with miraculous signs and wonders to the glory of Jesus Christ Your Son. Amen.
---
In article photos in order of appearance: Brooke Army Medical Center by the U.S. Army licensed under CC BY 2.0
Heart for God, Heart for Soldiers by DVIDSHUB licensed under CC BY 2.0
Information from: https://www.breitbart.com/pre-viral/2018/11/10/medical-miracle-mans-brain-tumor-vanishes-without-surgery/
https://www.inquisitr.com/5158557/paul-wood-suspected-malignant-brain-tumor-miraculously-disappears-the-day-before-planned-surgery/
https://nypost.com/2018/12/18/11-year-old-girls-inoperable-brain-tumor-miraculously-vanishes/
https://www.usatoday.com/story/news/health/2018/12/18/miracle-texas-girls-inoperable-brain-cancer-disappears/2346822002/