Celebrate the Unsung Heroes of America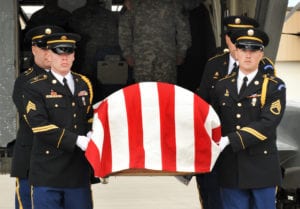 Early in 2021 the story emerged about a Somerset, Massachusetts police officer who committed an extraordinary act of kindness. On December 22, 2020, Officer Matt Lima was called to the local Stop 'n Shop grocery store. The manager had reported an attempted shoplifting. Two women had failed to scan a number of items at a self-checkout.  
When Officer Lima arrived he interviewed witnesses to the crime and the two women accused. Two young girls were with them. One woman was the mother of the two girls and was out of work. The other woman was employed, but had fallen on hard times.  
When Officer Lima examined the receipt and the un-scanned items, he realized they were only common food supplies. There were no luxury items. The women explained that they risked being arrested only to provide a Christmas dinner for their families. When the officer saw that the two girls were the same ages as his own girls, his heart softened. 
But what could he do – with the store manager and witnesses watching? He had sworn an oath to enforce the law, so shouldn't he arrest the two shoplifters? Shouldn't he take them and their little girls into custody?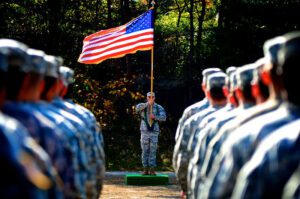 Risking the ire of the Stop 'n Shop personnel and disciplinary action from his supervisors, Officer Lima merely served the two women a No Trespassing notice. The items they didn't pay for were returned to the store. But then, with his own money, he purchased the women a $250 gift card for another grocery store – so they could buy the things they couldn't afford. The women were deeply grateful for his kindness. 
As it turned out Officer Lima wasn't chastised by his supervisors. He was commended. His actions were featured on the Police Department's website. Somerset Police Chief George McNeil stated, "This incident is a true testament of Officer Lima's great character and decision making. His actions exemplify what it means to protect and serve the members of our community." 
You know, as an Army chaplain living in military towns, I've always been impressed with the skill and professionalism of the local police. I recall one incident when I was called to the home of a soldier who was threatening suicide. When I arrived I found he was angry, despairing, and armed. Fortunately, a police officer arrived just after me. With exceptional courage and level-headedness the officer convinced the soldier to surrender his weapon and come with him to a crisis counseling center. 
These are not the people we should be vilifying and defunding. They are the ones who stand between our communities and utter chaos. We should honor and celebrate them, as well as any lawmaker who sides with lawbreakers against the police needs to be removed from office. Such "public servants" are anything but. With such a mentality – that values criminals above law abiding citizens, don't they demonstrate they have more in common with criminals? 
Let's support our law enforcement officers. Let's pray for their safety and success in their missions. Let's honor officers such as Matt Lima – and the thousands of others like him. Even if the police give you a traffic citation, thank them for all they do for our communities. They have never been in greater need of an encouraging word than now.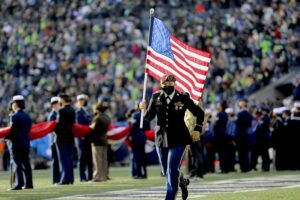 PRAYER:  Dear Father in heaven, we pray for those men and women in uniform who guard our communities from offenders and who respond to our emergencies day and night. Please, dear Father, guard and protect our law enforcement officers. Shield them from all evil and grant them complete success in their duties. Please, dear God, raise up men and women of God and good character to fill their ranks. Purge from among our police the few who might be dishonest and corrupt. Stir the hearts of Americans everywhere to support and honor our police. In Jesus' name, Amen. 
(Information from: https://news.sky.com/story/policeman-pays-for-familys-christmas-dinner-instead-of-charging-them-for-shoplifting-12178083) 
---