Think about these gifts and tell me what they all have in common. A collection of Rembrandt masterpieces for a blind person. A gift membership to a fitness center for a quadriplegic. An eighty-foot pleasure yacht for a desert-dweller. Advanced sky-diving lessons for an acrophobia sufferer. A lifetime bus pass for a centenarian, which is a true happenstance. In 2017, Pinellas County officials in Florida gave a lifetime bus pass to Barbara Rygiel for her 103rd birthday despite that she was probably too feeble to ride the bus. Yet, when we look at all these gifts, what do they have in common?
A Gift One Can Enjoy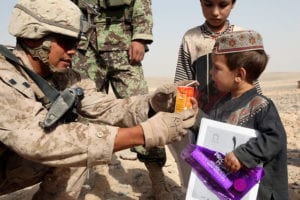 In all cases, the gifts were highly valued and expensive, but they were also ill-suited. The recipients could not possibly use, experience, or benefit from them. As desirable as these gifts might be, their recipients are incapable of using and enjoying them.
Does God ever do this to us? Does He give us gifts we can never enjoy? For instance, if God gives us the gift of eternal life, will He allow that gift to outlive us – like a lifetime bus pass for a person ready to die?  No, and we can be sure of this. When God gives us the gift of eternal life, He'll make us live long enough to enjoy every bit of it – eternally. When He gives us Himself (e.g. Genesis 15:1 – "I am your very great reward") He will enable us to receive and relish in Him who is eternal, by making us eternal.
Proof of this is found in the process of sanctification which God is now performing in our lives. God offers us the glories of heaven through faith in His Son Jesus Christ. But He knows that, in our present state, we would neither feel comfortable there, nor be physically capable of surviving its overpowering revelations. The prophet Daniel was physically weak for days after his encounter with heavenly beings (e.g. Daniel 7:28; 8:27; 10:8). When the apostle John saw the glorified Christ, he fell at His feet as a dead man (Revelation 1:17). Indeed, when Moses asked to see God's glory (Exodus 33:18), God explained, "You cannot see My face, for no one can see Me and live" (Exodus 33:20). God had to hide Moses in the cleft of a granite mountainside before revealing only the outer radiance of His personal glory.
Plans For Glory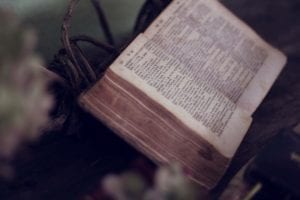 Due to these factors, God must prepare us for the glory He wants to reveal to us and in us. This is why we must face trials and temptations. It is why we must endure continual affliction in our short sojourn on earth. This life is difficult, and it can sometimes feel rare to experience and pleasure out of it. This realm's purpose, and one of the reasons we experience hardships, is like preparing in heaven's fitness center and dressing room. God is qualifying us to face the judgment seat of Christ and the eternity beyond.
This is why James tells us to count it all joy when we encounter various trials (James 1:2-3).  All our painful affliction is part of God's process of making us more like Jesus and more fit for heaven (Romans 5:2-5).  God will consummate this process of sanctification when Christ calls us from the graves and resurrects us.  Our bodies will be transformed into the likeness of His glorious body (Philippians 3:21; 1 John 3:2). But without this process of sanctification we will never see the Lord (Hebrews 12:14).
So, let's pursue holiness. Let's feed more voraciously upon His word that our faith may be strong. Let's drink of His Spirit through prayer and intercession, that our souls will be nurtured. Let's more gladly accept the trials which God prescribes for our training. For those whom the Lord loves He trains and disciplines (Hebrews 12:5-6). God's getting us ready for eternity with Him in heaven.
PRAYER
Almighty Father, thank You for Your sanctifying work in my life. Please, open my eyes to catch a glimpse of the glories that await me in heaven, that I may more cheerfully accept the adversities that prepares me for that place. Please, dear Father, do not allow the short-sighted pursuits of this life to distract me from the eternal glories and rewards of heaven. Help me to keep seeking the things above, where Christ is, seated at the right hand of God. Amen.
---
(Information from:  https://www.upi.com/Odd_News/2017/08/16/Woman-given-lifetime-bus-pass-as-103rd-birthday-gift/8231502904694)
The content of this article comes from "The Warrior's Bible" (2014) and is copyrighted by Life Publishers International. Used with permission.