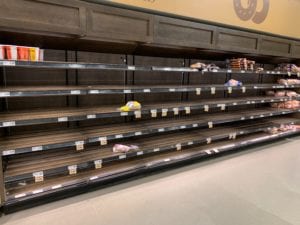 The public reaction to the recent guidance concerning the coronavirus (COVID-19) reveals a somewhat rebellious streak in the American public. Authorities tell shoppers not to hoard supplies yet a trip to your local market with empty shelves paints a vivid picture of defiance. It's a reminder we tend to resist authority when it suits our purposes.
Is the military community immune to this way of thinking? When we are told to deploy, we salute sharply, pack our bags, and report as directed. When PCS orders drop, we follow the checklist and prepare for the move. When we are scheduled for mandatory training, we show up ready to participate.
Yet complaining can expose our true colors. When a Commander's Call is announced, what's your first response? Is it complaining that you don't have time, you have too much work to do, and you already know what the Commander will say? How about when you're assigned a mindless task? Do you complain other people have more time than you or do you find a way to avoid the task altogether?
Submission
Submission is an all or nothing response because it assumes there is an authority asking for compliance. When we say "yes" or "no" or even "maybe" we are communicating what we believe about authority.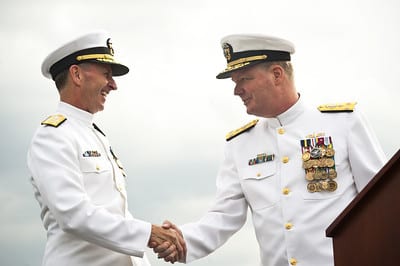 Peter addresses this issue with a group of believers forced from their homes by the governing authority of the time—Rome. The believers had every right to complain and find fault with a corrupt government. Yet he told them to be "subject for the Lord's sake to every human institution, whether it be to the emperor as supreme, or to governors as sent by him to punish those who do evil and to praise those who do good. For this is the will of God, that by doing good you should put to silence the ignorance of foolish people" (1 Peter 2:13–15).
Those were hard words to hear then and now. Every human institution? Yes, every one of them. Why? Because our obedience (without complaining) points people to the importance of authority, especially the highest authority, God Himself. Complaining then is a subtle form of disobedience. It's saying we will do what we are told but we think we know better. That's not submission.
Developing A Proper Response
There are certainly times when obedience is difficult and painful, or when we know the authorities are making a mistake. No matter what the circumstance, our response and attitude toward God-given authority is an opportunity to point people to God.
So, the next time a Commander's Call comes up what can you say instead of complaining? When government officials require something from you concerning a pandemic, how can your obedience point others to God?
PRAYER:
Lord, convict me when I complain. Help my heart be in submission to You as I submit to the authorities You have placed over me. Guide my responses so they may give You honor.
---
In article photos in order of appearance: Photo by Richard Burlton licensed under Unsplash
Chief of Naval Operations (CNO) Adm. Jonathan W. Greenert, left, congratulates Vice Adm. Barry McCullough by the U.S. Navy licensed under U.S. Govt. Work