Christian Character: What Does It Look Like?
A lot is said these days about people's accomplishments, but little attention is directed to character. Instead, focus usually centers around personality, position, appearance, wealth, and popularity. Strangely, integrity and morality are treated almost like afterthoughts.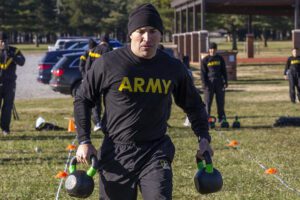 This omission, however, doesn't change the fact that character is important. Take what has recently occurred with the U.S. withdrawal from Afghanistan. There is no subtle way to describe it — an absolute disaster on all fronts. I'm a Vietnam veteran, and I realize our exit from that war was not done well either. But Afghanistan is far worse and will have international consequences for many years to come.
Why do I mention this? Because it is just one example of how top leaders in our nation refuse to be accountable. They refuse to tell the truth to the American people. More pointedly, these leaders are lying and then telling more lies to cover up previous ones. The president and top military leaders are telling conflicting stories, which can only leave one possibility — Somebody is lying. What's going on in the U.S. with our elected officials and even some top military leaders is a scourge to this great nation.
We can moan all day long and accomplish nothing. Some of us may believe there are no potential solutions until it's time to vote again. I agree, as a democratic republic, America can be influenced in a better direction if its citizens will pay more attention to candidates with proven character. But that is only a partial solution.
Real change will only come about as more Americans commit to living with character. From the top right on down. Let's bring this home. Are you a person of godly character? Would others describe you that way?
God's Word has much to say about character—Christian character. The Apostle John breaks this down for us in 1 John 2:6 (NIV): "Whoever claims to live in him must live as Jesus did." In other words, we must walk like Jesus walked.
There is a glut of information about character. Simply put, character is the person you really are even when other people aren't looking. It's best manifested by your behavior. Do you do what you say you will do on a consistent basis, and do you act with right motives?
I've spent decades in and around the military and have seen many examples of character, both good and bad. Back in the early 1970's I recall a friendly fire incident that killed seven soldiers in my Fort Bragg-based unit. As the investigation progressed, I watched numerous officers dodge responsibility for the accident and point the finger at someone else. Before the investigation was completed, the senior commander of our unit stepped up and told the commanding general that he was taking full responsibility for the incident. The commanding general had no choice but to relieve the commander.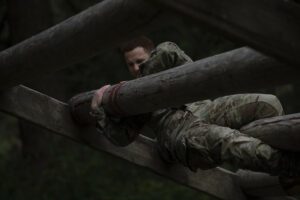 As the years have passed by, I often recall the character and courage of that commander. I haven't seen displays like that very often. He continues to inspire me.
Developing Christian character only happens with all-out commitment. Why? It's a lifelong pursuit on a spiritual battlefield. You'll face fierce opposition from the flesh, the world, and the devil. There are no shortcuts.
From my reading of Scripture, along with personal experience, I've discovered there's no formula for developing or describing Christian character. Think of godly men and women you know. As you examine the character of each of these people, there's no one description that fits all. The character transformation each experienced was unique to their personality and background. For certain, each of these individuals remained teachable and moldable in God's hands.
Christian character grows as we choose to do the right thing. The great news is that anyone can develop Christian character, even if they are not on that path currently or have strayed from it.
So how should you get started? First, commit your life to Jesus Christ. Ask Him to forgive you of your sins and help you to follow Him in everything you do.
Read God's Word on a regular basis and then do what it says to do. You will have many choices daily. Practice making the best choices and doing the right thing each time.
Finally, recognize that you can't follow Jesus with human willpower and strength alone. You need the Lord. As you lean on Him, He will give you the wisdom, strength, and motivation to follow Jesus with your whole heart. None of us does this perfectly, but the Lord is only asking that you do your best and allow Him to do the rest.
You can be person of godly character. Start today!
---