In his classic devotional, Renewed Day by Day, A. W. Tozer says something that might seem strange to the contemporary Christian.
Honor with Strict Discipline
He writes:
"If God has singled you out to be a special object of His grace you may expect Him to honor you with stricter discipline and greater suffering than less favored ones are called upon to endure."
"If God sets out to make you an unusual Christian He is not likely to be as gentle as He is usually pictured by popular teachers. A sculptor does not use a manicure set to reduce the rude, unshapely marble to a thing of beauty. The saw, the hammer and the chisel are cruel tools, but without them the rough stone must remain forever formless and unbeautiful."
"To do His supreme work of grace within you He will take from your heart everything you love most. Everything you trust in will go from you. Piles of ashes will lie where your most precious treasures used to be."
This harsh discipline, Tozer goes on to say, is "favored treatment." It is reserved for those more favored by God, those whom He wishes to draw into deeper intimacy with Himself.
Now, in a land whose founding document declares that "all men are created equal" the idea that God has favorites among His children is likely to appall us. But when we consider the level of discipline God's favorites receive, I don't suspect there'll be many standing in line to sign up for it.
Does God Have Favorites?
But I'd like to ask the question. Does God have such favorites? Does God have individuals upon whom He invests greater, more advanced training than your average believer? While the Bible does state that God shows no partiality, this is in regard to the way He grants salvation. He accepts, cleanses, and saves all people through faith in Jesus Christ.
But when it comes to believers who are forced to learn the hard way, who must suffer greater pain and loneliness, who must lose the affection of a spouse or children, and for whom none of the handy formulas ("do such and such and God will bless you") ever work, then, yes, God most definitely has His favorites.
I resisted this notion at first. I recall a time shortly after my own conversion. And I was passing out gospel tracts in front of a grocery store. And one of the customers, an old woman, reached into her purse and handed me a tract. It was entitled, "Others May, You Cannot." It described the somewhat "unfair" treatment God will impose on certain of His children. Yet this unfair discipline was only the means by which God would draw them closer to Himself.
For the Benefit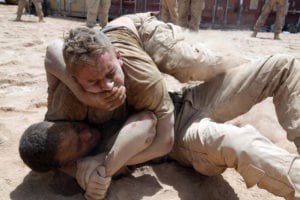 At first, this harsh discipline might have the opposite effect. It might stir up harsh feelings and lead the suffering saint to accuse God of "picking on" him or her. But I have to say after forty-six years of serving Christ, what that old gospel tract told me and what A.W. Tozer said rings true.
Should that surprise us? Read the Bible. It's full of people who–by popular Christian standards–were outright weird. Consider Job. Outwardly he seemed like "ground zero" for God's anger, a regular whipping boy. Initially, this harsh treatment turned Job against God and made him feel as though God was his adversary. But in the end Job realized that his heartbreak and bitterness was the necessary means of elevating him to a higher level of intimacy with God.
Everyone with whom God wishes to share His heart's pain is bound to suffer. How else can they more deeply know the Almighty?
As Jesus once said to His disciples, "Not all men can accept this statement, but only those to whom it has been given" (Matthew 19:11). What I'm saying may only apply to a limited number of believers. But please, keep it on the back burner of your mind. In the future, you may find it rings true for you also.
PRAYER:
Dear Father in heaven, have Your own way in my life. I trust that Your divine plan will never take me where Your grace cannot sustain me. So whatever You wish to accomplish in me and through me, I only say, please have Your own way. Amen.
---
In article photo: 2/5 conducts MCMAP training in Afghanistan by DVIDSHUB licensed under CC BY 2.0