Nearly 2,000 years ago the wealthy Roman cities of Herculaneum and Pompeii were destroyed when a nearby volcano – the 4,200-foot Mount Vesuvius – erupted.
This volcano had been dormant for a thousand years. In AD 79 most people didn't even know the mountain was a volcano. But on August 24 of that year the mountain exploded and engulfed the two cities with deadly pyroclastic surges of super-heated volcanic ash.
These cities had plenty of warnings of an imminent disaster. Seventeen years earlier Pompeii was badly damaged by an earthquake which emitted poisonous fumes at the mountain's base. In the years which followed tremors became so regular that the city's inhabitants began to ignore them. Then, on August 20, AD 79, the quakes became more intense and frequent. Finally on August 23 – the day the city was celebrating Vulcanalia in honor of the Roman God of fire – Vesuvius began to explode and eject volcanic ash which fell on Pompeii at a rate of six inches an hour. By then, most of the city's 20,000 residents had fled. But about 2,000 remained, hoping to "ride out the storm" rather than leave their possessions behind. The following day their reluctance would cost them their lives as the angry mountain exploded with the force of 100,000 Hiroshima-type atomic bombs.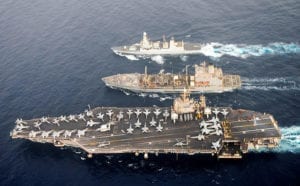 Although the Roman historian and poet, Pliny the Younger, gave us a written account of this cataclysm, a more intimate picture came from the Pompeiians themselves. You see, the hot volcanic ash buried the Pompeiians alive and hardened around their fallen bodies. Then, over the next two millennia, their dead bodies disintegrated, leaving behind empty cavities in the volcanic rock. When archaeologists poured liquid plaster into these empty cavities, the hardened plaster became human casts – statues of the people who had died two thousand years before. Then they dug away the volcanic material, revealing casts of the people where they fell.
One author describes the picture these human casts tell.
"A beggar with a pair of new shoes died at the city gate. Perhaps he had recently swiped the shoes from a corpse. The owners of a house were hiding their valuables in their well when they fell in and died. A dog was still chained up to a fence. A woman held an infant in her arms while two young girls clung to the hem of her dress. A man was trying to pull a goat by its halter outside the city walls. Thirty-four people were hiding in a wine vault with food that they never got a chance to eat."
"A man, seeking refuge in a tree, died holding a branch. A young girl clutched a statue of a goddess. A man, lying next to a woman seven months pregnant, reached out to cover her face with his robe in the moment before death. A group of priests were about to sit down to a meal of eggs and fish. One of the priests had a hatchet and chopped his way from room to room as the lava rushed after him. He was trapped in the last room which had walls too thick to chop through. The remains of a woman were found next to a wine vat. Inside the vat were over 100 silver dishes and 1,000 pieces of gold. One of the silver cups bore this inscription: Enjoy life while you have it, for tomorrow is uncertain."
Yes, for those who live only for today the future is most uncertain. If all our hopes and dreams are centered in this life, we are destined for profound disappointment. In the Scripture, the Apostle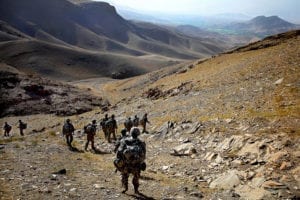 John wrote, "Do not love this world nor the things it offers you, for when you love the world, you do not have the love of the Father in you. For the world offers only a craving for physical pleasure, a craving for everything we see, and pride in our achievements and possessions. These are not from the Father, but are from this world. And this world is fading away, along with everything that people crave. But anyone who does what pleases God will live forever" (1 John 2:15-17, NLT).
Therefore, we are admonished to set our hopes on the risen Christ (1 Peter 1:3; 1 John 3:1-3), to set our affections on things above where Christ dwells (Colossians 3:1-5), and to invest our lives in His eternal and heavenly kingdom (Matthew 6:19-21, 33).
PRAYER:
Dear Father in heaven, help me to look beyond this frail and transient life to the risen Savior who conquered death and whose kingdom will have not end.
---
(From the article, "The Lost Cities," in Uncle John's Monumental Bathroom Reader, pp. 303-305; https://en.wikipedia.org/wiki/Pompeii; https://en.wikipedia.org/wiki/Mount_Vesuvius)