Back in the early 1990s, I was an Army chaplain at Fort Campbell, KY.  Along with my unit responsibilities, I also served as an associate pastor of the Charismatic congregation.
Following one service I conducted, an elderly military couple came up to me. The woman made a comment that touched a nerve. She said, "David, I know you're in a lot of pain."
Those words evoked a surge of anger in me. "Who does she think she is? Is she God that she can look into my soul? These Charismatics think they're so spiritual."
I didn't realize it then, but my inner reaction had proved her point. There was a lot of pain inside me and it was making my heart like granite. And I'm afraid that my inner pain and hardness of heart tainted much of my service to Jesus. That hardheartedness was making any display of love and kindness a chore instead of a natural outflow of the Holy Spirit.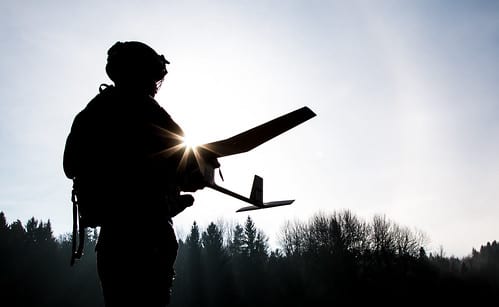 Years would pass after that woman's comment before I finally fell into the arms of Jesus to find healing for my soul. And this "falling into Jesus' arms" to be loved and nurtured by Him has become a daily habit. For the pain still lingers. I guess it will be with me until I find ultimate healing in heaven. And anytime I neglect fleeing into Jesus' arms, the pain level rises. It's the pain that always drives me back into the arms of Jesus.
I thought about this experience while reading a devotional thought by Charles Haddon Spurgeon. His comments stem from Scripture in Luke 8:13, "They have no root." In this verse, Jesus refers to the seed of the gospel that fell on "rocky soil," i.e. soil that has no depth, but merely covers a base of solid rock. Spurgeon writes,
"Remember, that to receive the word in the ear in one thing, and to receive Jesus into your heart is quite another. Superficial feeling is often joined with hardness of heart, and a lively impression of the word isn't always a lasting one. In the parable, the seed in one case fell upon ground having a rocky bottom, covered with a thin layer of earth. When the seed began to take root, its downward growth was hindered by the hard stone. Therefore it spent its strength in pushing its green shoot aloft as high as it could, but having no inward moisture derived from root nourishment, it withered away.
"Is that my case? Have I been making a fair show in the flesh without having a corresponding inner life? Good growth takes place upwards and downwards at the same time. Am I rooted in sincere love and fidelity and love to Jesus? If my heart remains unsoftened and unfertilized by grace, the good seed may germinate for a season, but it must ultimately wither, for it cannot flourish on a rocky, unbroken, unsanctified heart. … O heavenly Sower, plow me first, and then cast the truth into me, and let me yield a bounteous harvest for You."
Good growth must be upward and downward at the same time. This is why maintaining a devotional life is so important. This is why devoting time each day to focus exclusively on Jesus—through reading and meditating on Scripture and prayer—is so critical. Otherwise, we are trying to live the Christian life by human effort alone. It just won't work. We will wither and fail. A branch must remain connected to the vine to draw life and then to bear fruit. In like manner, we must dwell in Jesus' embrace to draw nurturing love and strength to display the Christ-like virtues.
"Abide in Me, and I in you. As the branch cannot bear fruit of itself unless it abides in the vine, so neither can you unless you abide in Me.  I am the vine, you are the branches; he who abides in Me and I in him, he bears much fruit, for apart from Me you can do nothing" (John 15:4-5).
PRAYER:
Dear Father in heaven, despite my many years on this faith journey, there are still so many unresolved issues in my heart. By the power of Your Holy Spirit soften and melt my heart and make it pliable in Your hands. Breathe life into me once more and heal my wounded soul. Make my heart, O God, fertile soil in which the seed of Your word may flourish and bear fruit. Amen.
---
Quote from: Morning and Evening, p. 22
In article photo: Eye in the Sky! by the U.S. Army licensed under CC BY 2.0