What is the tallest free-standing masonry structure in the world?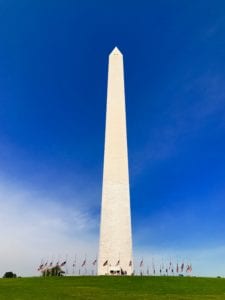 Is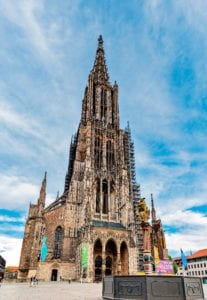 it the Washington Monument? At 555 ½ feet, it's certainly one of the tallest. Or, could the tallest be the spire of the Ulm Minster Church in Germany? It's not quite as tall, but at 530 feet high, it's every bit as impressive as the Washington Monument.
I regret having to say this, but the title for the tallest free-standing masonry structure belongs to neither of these dazzling wonders. That honor goes to, not a cathedral tower or a monument to an American hero. It belongs to the Anaconda Smelter Stack near Butte, Montana. This giant smoke stack stands 585 feet tall. Montanans may even joke that it is so large that the Washington Monument could easily fit inside and be completely hidden within this monster stack. It's true. The Anaconda Smelter Stack is bigger and taller than either of the other elegant structures. But that's where the bragging ends.
The Washington Monument honors one of the Founding Fathers of our country and the Ulm Minster points worshippers to God in heaven. Besides being hideous to look at, the Anaconda Smelter Stack (aka the A.S.S.) owns an infamous legacy. It has poisoned the earth by pumping 4.5 million pounds of sulfur dioxide and 60,000 pounds of arsenic into the atmosphere every day for over 60 years! Sitting atop a disfigured countryside, the Anaconda Stack is a monument to the tragic and reckless excesses of the industrial age.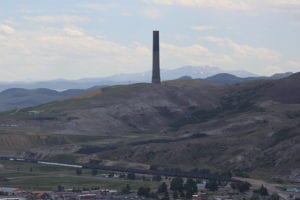 Perhaps being the tallest or the biggest isn't such an honor for a building. What the building stands for, its beauty and purpose, and the inspiration it gives are far better measures of greatness than its height and width.
And perhaps promotions and pay raises aren't the greatest honors people can gain. In a culture that worships success, we need to remind ourselves that reaching the highest rank and earning the highest salary are poor indicators of true success. This is especially true when that success leaves behind a trail of wounded people and neglected families.
According to the Scripture, paving a pathway of love, kindness, and faith toward God displays a far greater and more enduring success—one that inspires hope beyond the grave. "Love does no harm to its neighbor, therefore, love is the fulfillment of the Law," wrote the apostle Paul in Romans 13:10. And our Lord commanded, "Love your enemies, do good to them, and lend to them without expecting to get anything back. Then your reward will be great, and you will be sons of the Most High, because He is kind to the ungrateful and wicked. Be merciful, just as your Father is merciful" (Luke 6:35–36). A friend recently told me, "Nice guys don't finish last. They're just running in a different race—one with a heavenly finish line."
PRAYER:
Dear Father in heaven, please raise my sights and purify my desires that I will not pursue short-sighted goals, but eternal ones. May my greatest ambition be to please You and to bless my fellow human beings. Grant that I will run the race which has its reward in heaven. Amen.
---
In article photos in order of appearance: Washington Monument by Christian Wagner licensed under Unsplash
Washington Monument by Luis Fernando Felipe Alves licensed under Unsplash
Smelter Stack by Mark Holloway licensed under CC BY 2.0