Pastor and author Robert Schuller draws an interesting analogy between people who face the furnace of affliction and trees that are consumed by the fire.
He writes, "Some people have a belief that a tree, when it burns, gives back the colors that went into its making. They see in the flaming logs the red of many sunsets, the purple of the early dawn, the silver of moonrise, and the sparkle of the stars. So it is with us: what we have accepted into our hearts and made a permanent part of ourselves is given back in times of trials."
What goes into our making? The nurturing of our parents and family? The instruction and encouragement of teachers? The companionship of a friend? The love of a spouse?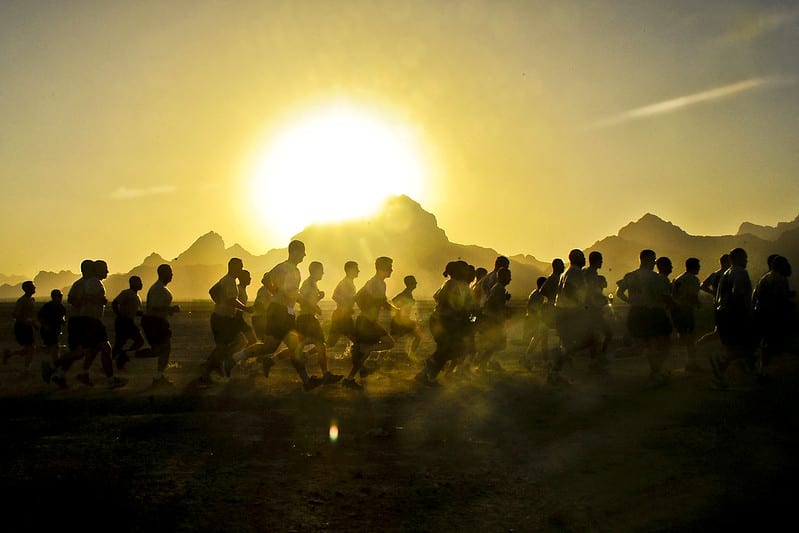 Perhaps you're tempted to say, "I didn't get any of those things. My parents weren't there for me. I hated my teachers. I've had few friends and I've never known love." Perhaps there is nothing but pain and poison in your soul and when you pass through the flames of affliction you give forth nothing but offensive smoke.
But while you stew over the good you never received, you're ignoring the sunshine of God's love that always brightens your path. You fail to recognize the protection of His providence that has guarded you from your youth. Most of all you've forgotten the supreme gift of God's Son; He bore your every sin and the penalty of God's wrath on your behalf. "Two men in prison look through the same bars, one sees mud and the other sees stars." Get your sights off the mud. Gaze on the stars and open the windows of your soul to all the goodness and glory that God pours into your life every day.
Jeremiah was a heartbroken prophet. Amidst the destruction of his city Jerusalem and the slaughter of his people, lifted his eyes heavenward. And he proclaimed, "It is of the Lord's mercies that we are not consumed, because His compassion fails not. They are new every morning. Great is Thy faithfulness" (Lam. 3:23). Jeremiah's life had been a stormy one. He constantly suffered under the heel of persecution. But through it all, he nurtured his soul on God's word and on God's blessings and love. So when the darkest time of his life came, he burned his brightest.
PRAYER:
Dear Father in heaven, teach me to be mindful of Your blessings and cognizant of Your love for me. Teach me, O Lord, to be ever thankful, that when the flames of affliction come, I will burn brightly and give back the light and praise that has filled my heart. Amen.
---
The source of Robert Schuller's quote is unknown.
In article photo: Sunrise run by the U.S. Army licensed under CC BY 2.0