Over the years I've read or heard the stories of many people who have entered the Gospel ministry as a result of a miraculous healing in their life.
For instance, evangelist Oral Roberts nearly died from tuberculosis at the age of 17, when he experienced a divine healing in his body. He entered the Gospel ministry and went on to live on to the age of 91. I have also read and heard the accounts of those whose unrepaired physical brokenness led them into the ministry. Joni Eareckson Tada comes to mind. At the age of 16 she became a quadriplegic (paralyzed from the shoulders down) as the result of a diving accident. Yet her painful paralysis ultimately led her into the Christian ministry. More recently, she also became a breast cancer survivor. One person delivered from sickness, another left to endure it.
I think of these two people when I read the well–known Bible passage in Hebrews 11:32–38, where the author lists saint after saint who "by faith" accomplished great feats, won stunning military victories, delivered the oppressed, performed miracles, and even raised the dead. But halfway through this passage (Hebrews 11:35–38), the author shifts gears and begins to speak of others, who by the same faith, were tortured without release, experienced persecution and mocking, were put to death, or lived lives of hardship and deprivation. By faith, the first group of believers changed their circumstances. And by faith, the second group of believers endured their circumstances.
Modern faith healers may claim that it takes faith to be healed from sickness. But the Book of Hebrews reminds us that it also takes great faith to endure sickness, adversity, and poverty. Yes, it takes great faith, perhaps greater faith, to believe in God when your faith seems to go unrewarded and when there is no tangible evidence—such as a miraculous cure—to substantiate it.
Comparing Elijah and John the Baptist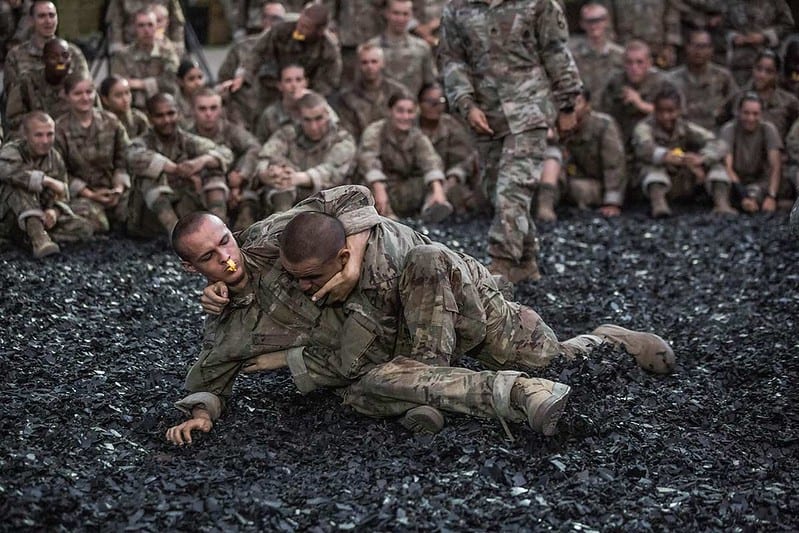 Compare the biblical characters of Elijah and John the Baptist. Both men lived austere lives of solitude in the wilderness. But they are completely different in the way their faith and the power of God were displayed in their lives. Elijah performed many miracles. He multiplied food for the poor (1 Kings 17:14–16) and raised a widow's son from death to life (1 Kings 17:17–24). Elijah commanded the heavens to withhold rain for three and a half years (James 5:17–18). Then, as a result of his prayers, the rains returned, just as he had proclaimed.
God protected him by mysteriously whisking him away from the bloody hands of kings. Twice he called down fire from heaven to consume companies of soldiers sent to arrest him (2 Kings 1:9–12). King Ahab launched a nationwide search for Elijah, but the prophet always eluded his grasp. Then, to top it off, Elijah escaped death altogether by being caught up to heaven in a chariot of fire and a whirlwind while he still lived (2 Kings 2:11).
Contrasting Elijah and John the Baptist
In stark contrast, John the Baptist performed no miracles (John 10:41). Nor was John protected from persecution or arrest. Because he rebuked the king, Herod Antipas, he was arrested and thrown into prison, where he languished for months (Matthew 14:3–12). Then, at the whim of the king's stepdaughter, John's head was cut off and given to her as a gift. Was John, therefore, less of a prophet than Elijah? Did John have less faith than Elijah?
Not at all! In fact, the Scripture declares that John came forth in the same "spirit and power of Elijah" (Luke 1:15–17), though not manifested in miracles but in preaching God's word. Jesus even identified John as the "the Elijah" whose coming was foretold (Matthew 11:14; 17:12) by Isaiah (Isaiah 40:3–5) and Malachi (Malachi 4:5–6). No, John was in no way inferior to Elijah. Actually, Jesus suggested that John the Baptist—the one whose faith did not save him from persecution, arrest, and death—was greater than both Elijah and Moses (Matthew 11:9–11). By faith, John the Baptist did not change his circumstances from painful to prosperous. By faith, John endured the difficult circumstances he was powerless to change.
Faith during Persecution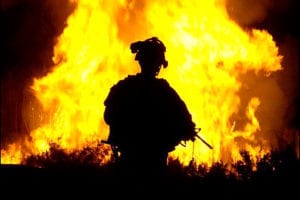 What about our Lord Jesus? Did His faith and power save Him from arrest and crucifixion? They could have. The author of Hebrews says that God the Father heard Jesus' prayer because of His own faith and piety (Hebrews 5:7; Matthew 26:53–54). But Jesus prayed, "Not My will, but Thine be done" (Matthew 26:39). Not even Jesus' faith and power saved Him from suffering.
And, what about you? Do you find yourself in adversity, poverty, sickness, and heartbreak? Do you pray and pray for deliverance from pain, but see these prayers go unanswered? Don't add to your sorrows by beating yourself up for not having enough faith. It takes far greater faith to endure painful circumstances than it does to change them.
When the Allied Forces came across the Nazi death camps toward the close of WWII, in one of them they discovered a poem scribbled on the wall by a condemned Jew. It read, "I believe in the sun, even when it does not shine. I believe in love, even when it is not shown. I believe in God, even when He is silent."
Do not despair. God loves you, though for a time He has called you to endure a terrible valley. Whether in this life or in heaven (the place of ultimate healing and deliverance) God will cause your sun to shine again and make His love abound to you.
PRAYER:
God grant me the faith to accept the things I cannot change, the faith to change the things I can, and the wisdom to know the difference. Amen.
---
In article photo in order of appearance: Combatives! by the U.S. Army under CC BY 2.0
www.Army.mil by U.S. Army licensed under CC BY 2.0