The Phantom Fortress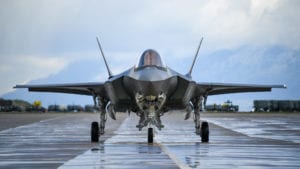 In the annals of World War II there remains a mystery that seems to defy explanation. It's the mystery of the Phantom Fortress – the crewless airplane that flew and landed itself. 
It all began on November 23, 1944, when soldiers of a Royal Air Force anti-aircraft battery in Belgium spotted an approaching B-17 Flying Fortress. The bomber had its landing gear down and all four engines running, but it was descending fast and looked as if it was about to make an emergency landing in their location. 
The 35,000-pound aircraft landed not far from their anti-aircraft cannon. But it hit the ground so hard that the tip of one of its wings struck the ground, causing one of the outboard propellers to snap off. The other three engines continued to drone on.  
The British soldiers waited for the flight crew to evacuate the aircraft. But no one appeared. Assuming that the crew were either seriously wounded or dying, the battery commander, Major John V. Crisp, approached the aircraft and looked for a hatch to enter.  
During his search for a door, Major Crisp detected no exterior damage to the plane – other than what it sustained from the hard landing. The Major found an entrance in the belly of the fuselage and pulled himself aboard. Though he expected to find dead and wounded airmen inside, Major Crisp found no one. Not a soul. He did find a dozen unused parachutes, all neatly stacked. He also noticed the crew's fur-lined coats left behind.  
And there was evidence of the crew's recent activity. The bombsight had been uncovered – as if the plane had recently made a bomb run. And there were half-eaten food items scattered through the plane. Someone had definitely been there. But where did they go? 
One thing was undeniable. This plane had landed all by itself – without the assistance of a pilot or co-pilot. This was a first. 
An investigation revealed that the B-17 belonged to the 91st Bomber Group based in East Anglia, England. It had taken off from its base that very morning as part of a mission to bomb oil refineries in Merseburg, Germany.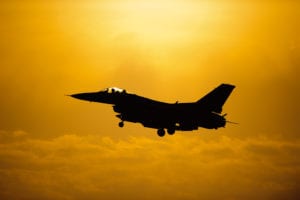 Then, the crew of the bomber was located – in Brussels, Belgium. Yes, they had bailed out of the plane. According to the pilot, they were about to make a bomb run, but their plane was hit by flak. According to the pilot, the explosion had damaged the plane's bomb rack, making it impossible to drop their bomb load. Then, one of the four engines was knocked out. They turned the B-17 around and headed back to England. But when the plane continued to lose altitude, they set its controls on autopilot and bailed. 
None of the articles and videos which covered this story answered the following questions. If the plane was hit by flak, then why did Major Crisp see no evidence of exterior damage? If they bailed out of the plane, then why were none of the parachutes used? Were they all surplus chutes? And if one of the engines was knocked out by flak, why were four engines operating up until it landed? And, did the crew deploy the landing gear before they bailed? If so, it wasn't part of their story. 
Now, with the Battle of the Bulge about to break out, it's understandable why so many questions were left unanswered. The Allies would have their hands full with the Ardennes Offensive, followed by the race to Berlin. There was little time, personnel, or energy to devote to extraneous pursuits. 
But since we know that the B-17 crew bailed out of their plane, a plane which was fit enough to land on its own, then there's an obvious lesson in this story. A B-17 that can safely land itself without a crew could have done better with one. They should have stayed with the plane. The pilot's assessment of the aircraft's airworthiness was seriously flawed. Things were not near as bad as he feared. So the crew bailed out of an aircraft that managed to safely land without them. 
Isn't this typical of human behavior – to view things as far worse than they actually are? To bail out of our marriage or our family when they're problems arise? Even though there's far more good in our family and marriage than bad?  
And think about America, with all its many problems and perversions. Aren't there many Christian believers who are saying, "When is God going to say, 'Enough is enough' and destroy this country?"  Is America so wicked and past-saving that we shouldn't pray for it any longer? 
I don't think so. The exiles from Jerusalem viewed their new home – Babylon – as the wickedest city on earth. And they were probably right. Babylon was an intensely idolatrous and immoral city. Yet, God told the Israelites to seek its peace and good – and to pray to Him on its behalf (Jeremiah 29:7). "For," God explained, "in its peace, you will have peace." 
The same principle applies to the Christian believer in America. He or she has a vested interest in praying for this country. For in its peace, the American Christian will have peace. We will most certainly share the fate of this country – so stop cursing it and calling for its judgment. Pray for America and seek its peace and welfare. 
Don't forget about the great prophet Elijah. He made a terribly inaccurate assessment of his nation, Israel. He despaired of Israel's future and pleaded with God against his own nation. "Lord, they have killed your prophets and torn down your altars; I am the only one left, and they are trying to kill me" (Romans 11:3). Elijah was ready to bail out on Israel. But God informed him he was not the only one left. "I have reserved for myself seven thousand who have not bowed the knee to Baal" (Romans 11:4).  
 I strongly suspect that things in America are a lot better spiritually than you or I can imagine. I have a sneaky suspicion that God is doing something marvelous behind the scenes. He's moving in the hearts of men, women, and children – to bring millions to Himself and forever alter the course of this nation. 
So, don't be like that B-17 bomber crew, abandoning a perfectly good plane. Don't be like Elijah, ready to bail on his own country. Rather, be like Samuel the prophet, who although he endured a ton of abuse from his own people, yet he resolved: "Far be it from me to sin against the LORD by ceasing to pray for you" (1 Samuel 12:23).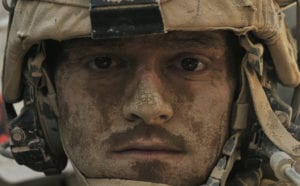 PRAYER:  Dear Father in heaven, when You exiled Your people to Babylon, You commanded them to seek the peace and well-being of that wicked city. You told them to pray to You on its behalf. For, You explained, "in its peace you will have peace" (Jeremiah 29:7). You told them they would share its fate, whether destruction or salvation. Therefore, I pray for the United States of America. Please bless and save our troubled land.  By your Holy Spirit, breathe a revival across America and bring us to Jesus Christ in faith and repentance. Cleanse and transform our sinful hearts, fill them with Your love, and turn us to each other in love and reconciliation. Bless America, O God, heal our divisions, and mend our every flaw. Redeem our government, our educational institutions, our businesses and financial institutions, and our entertainment industry. Please raise up men and women of God to lead our nation on the path of righteousness. Raise America to true greatness, we pray, and use it as Your instrument of the Gospel throughout the world. In Jesus' holy name, Amen. 
(Information from: https://historybyday.com/human-stories/the-tale-of-the-ghost-bomber-that-landed-itself-or-did-it/; https://www.warhistoryonline.com/instant-articles/phantom-fortress-b-17.html; https://www.youtube.com/watch?v=ruSr_OQdGMw) 
---