Traveling Long but Going Nowhere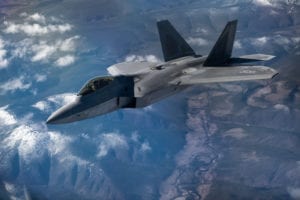 In the late 1920s and early 1930s numerous flight-endurance records were established through the introduction of inflight refueling. One of the most famous of these was the U.S. Army's nearly week-long flight of the Question Mark, an American-built Fokker C-2 Trimotor.  
Using two refueling planes (RP1 and RP2), the Question Mark was able to stay aloft for 11,000 miles in January 1929. This set a new world record for staying in air. But it required 43 refuels (nine of them at night) to transfer 5,660 gallons of gasoline consumed by the trimotor's hungry engines.  
The transfers were all done manually. A 50-foot long hose was dropped from the RP and was caught by a co-pilot on the Question Mark. Water, oil, food, and batteries were also transferred this way. The Question Mark was piloted by two crews which worked in shifts. "Sleeping quarters" were located at the rear of the aircraft. 
But the Question Mark's record didn't last long. In less than a year, pilots Forrest O'Brine and Dale Jackson blew this record out of the sky. Using inflight refueling, they kept their Curtis Robin monoplane in the air for 420 hours (17 ½ days) in December 1929.  
Six months later, however, two brothers from Chicago, John and Kenneth Hunter, managed to keep their plane, a Stinson Detroiter flying nonstop for 553 hours (23 days). During this flight in June 1930, the Hunter brothers' plane covered an unimaginable distance of 41,475 miles. 
But their heroic act was dwarfed less than a month later by the previous record-holders, Jackson and O'Brine. In July-August 1930, they flew their plane, The Greater St. Louis, for 647.5 straight hours (27 days). They took off on July 21 and remained in the air until August 17. The distance they covered is estimated to be greater than flying around the earth twice nonstop.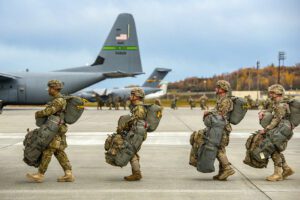 But wait a minute! I thought the first nonstop flight around the world didn't happen until December 1986. That's when Burt Rutan and Jeana Yeager circumnavigated the earth in the Rutan Voyager. Actually, theirs was the first to fly around the world nonstop, without refueling. The first nonstop flight around world using inflight refueling took place in late February 1949, when a USAF B-50A bomber named Lucky Lady completed the 23,452-mile trip in 94 hours (just under four days). Four inflight refuels were required.  
Then what about those flights that were 11,000, 41,000, and over 50,000 miles long? Where did they travel to? 
Actually, those long flights went nowhere. The 11,000-mile long flight of the Question Mark flew circles around San Diego. The 41,000-mile long flight of the Stinson Detroiter flew circles around Chicago. And the 50,000-plus-mile flight of The Greater St. Louis flew circles around St. Louis. They were endurance flights, nothing more. They crossed no continents nor any oceans. They never left their own city limits. 
Doesn't this picture the spiritual journey of many Christian believers? They've been on the Christian path for many years. But in all that time they've made little progress. They've been traveling in circles of minimal progress, going astray, repenting, and going astray again. They never travel beyond the city limits of Spiritual Infancy to discover new worlds and horizons of spiritual growth. 
The great biblical example of this was the journey of the children of Israel in the wilderness of Sinai. Newly delivered from slavery in Egypt, then led to Mount Sinai to receive God's Law, they should have reached the Promised Land within one to one and a half years. In fact, they did. The book of Numbers (chapters 13 and 14) records how God led Israel to the threshold of the land they were to receive as an inheritance.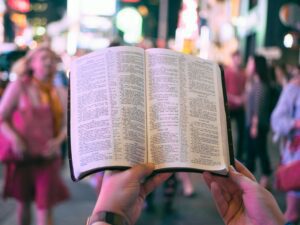 But when they saw the God-ordained challenges that awaited them in Canaan, they chickened out. Worse, they openly rebelled against God, planned to kill Moses, appoint a new leader, and travel back to Egypt. As a result of their cowardice and refusal to grow up, God consigned them to the wilderness until the entire older-generation died out.  
A journey that was meant to last only one and a half years was stretched to 40. And in all that time Israel traveled in circles, grumbling against God every step of the journey. Worst of all, that older generation never entered the Promised Land. Their children grew so sick of wandering in the desert that they readily obeyed God and faced the challenges of Canaan. 
May God make all aimless Christians sick of the desert, sick of eating baby food, sick of spending their lives in diapers! It's time for us to grow up. The Scripture commands us, "Grow in the grace and knowledge of our Lord and Savior Jesus Christ" (2 Peter 3:18). "Leaving the elementary teaching about the Christ, let us press on to maturity" (Hebrews 6:1). Let's be like the good soil of Jesus' parable, which allowed the seed of the Gospel to spring to life, reach maturity, and produce an abundance of fruit (Luke 8:11-15). 
PRAYER:  Dear Father in heaven, please awaken my sleeping soul. Fill me with Your Holy Spirit and create in me a hunger for Your word, a thirst for righteousness, and a zeal to serve You. Share with me Your own love and concern for those who are perishing without hope and make me a faithful witness for Jesus to them. O God, in the name of Jesus Christ, please remove me from this rut I'm in and cause me to gain ground on this spiritual journey. Give me boldness to face and overcome life's challenges and begin producing spiritual fruit to the honor and glory of Jesus. Amen. 
(Information from: USAF Major (Retired) Vernon B. Byrd, Passing Gas: The History of Inflight Refueling, Byrd Publishing, Chico, CA, 1994, pp. 25-42; https://www.youtube.com/watch?v=Xyjv2w6GjWc; https://en.wikipedia.org/wiki/Rutan_Voyager; https://www.defense.gov/Explore/Inside-DOD/Blog/Article/2091499/the-air-force-made-the-1st-nonstop-round-the-world-flight/) 
---