"It's the worst economy in fifty years! The worst economy in America's history!"
Ever hear that before. During election years it seems to be the mantra on the lips of politicians. The trouble is, this unbridled negative torrent can be discouraging, making us believe that we are in the very worst of times. But that is far from the truth.
Few today are old enough to remember "Black Tuesday," October 29, 1929—the day the stock market crashed, sending stock prices spiraling downward and causing businesses and banks to go bust.
If we've survived harder times in the past, we'll make it through whatever lies ahead.
Perspective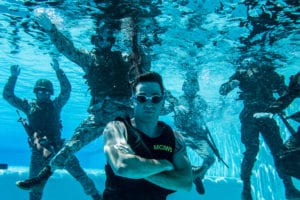 But that dreadful day was just the beginning of sorrows. In the subsequent 50 days, fifty percent of all stock value was lost. But things would get terribly worse. Before the crash, General Motors shares were valued at $500 a share. By 1932 they were selling for only $10.
Unemployment before the crash was at a trim 3.2 percent. A year after the crash it had risen to 9 percent. But by 1932 it had risen to a staggering 33 percent. Between the years 1930 and 1932 85,000 businesses closed. In 1930 alone, 1,300 banks closed their doors for good. The following year 2,000 more failed. During this entire period, 11,000 banks folded (almost half of the banks in America) – taking billions of dollars of Americans' personal savings with them.  A prolonged drought coupled with the fall of agricultural prices led to the foreclosure of thousands of farms. Almost 20% of all Oklahomans fled to California. By 1936 25% of all farms in the "Dust Bowl" had been abandoned and in one year, 1932, 60 percent of all farms in North Dakota were auctioned off. In fact, in a single day in 1932, 25 percent of all land in Mississippi was sold from under its owners.i
Surviving Into the Future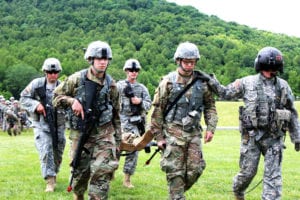 Yes, America has seen worst times than these—and it has survived! Certainly, hard times will come again, but we need to view them in light of the entire American journey. If we've survived harder times in the past, we'll make it through whatever lies ahead. But, we must have faith in the God who has been there for us and who gives us the eternal promise: "If My people who are called by My name will humble themselves, and pray and seek My face, and turn from their wicked ways, then I will hear from heaven, and will forgive their sin and heal their land," (2 Chronicles 7:14).
PRAYER:
Dear Father in heaven, please forgive our individual and national sins. Please, by your divine Spirit, breathe a revival across our nation and turn the hearts of Americans to you in repentance and faith and to each other in love and unity. Please bless America and heal it of its spiritual and moral sickness. Raise America to true greatness and use it for your torch of freedom and your instrument of peace. Amen.
---
i Information from Uncle John's Bathroom Reader Plunges into History Again