REST IN GOD'S POWER AND LOVE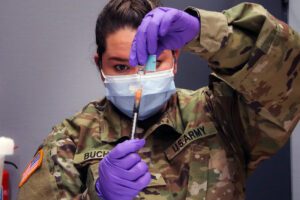 Back in the 1970s Rev. Richard Wurmbrand appeared on the 700 Club, an early Christian TV program. Wurmbrand was a Lutheran minister who endured 14 years in a Romanian prison camp during the Communist regime. The typically gloomy and austere Wurmbrand surprised his audience by sharing a testimony of God's "keeping power" during his most difficult times. Rev. Wurmbrand explained that he was "reduced to nothing" during those days. In order to "rehabilitate" the Lutheran preacher, his Communist jailors injected his veins with "mind-numbing" drugs to destroy his memory of Scripture and Christian doctrine. At one point Wurmbrand couldn't remember a single Bible verse. He couldn't even remember the Lord's Prayer, and he struggled to piece together the simplest plea to God. "How can I be a Christian or maintain my faith when I cannot even pray or recite Scripture?" he thought to himself.   
Yet, despite his helplessness, he felt the power and presence of God as never before. The tortured pastor testified that he and his fellow imprisoned believers experienced such joy at this time that they danced for sheer joy because of their Savior. "Our hearts would have burst for joy if we had not danced!" 
You know, sometimes we forget that it is God, not we, who sustains us and nurtures our faith and spiritual life. Our quest to gain control over every facet of our lives often results in profound anxiety.  We begin to believe that ours and the world's problems weigh heavily upon us to solve. In reality, God doesn't need our input or contributions in the equation. He only wants our availability, friendship, and obedience. He will do the rest. And when we are at our weakest and can contribute nothing, He proves himself most powerful and most loving.  In the words of Paul, the Apostle, "(Christ) said to me, 'My grace is sufficient for you for My power is made perfect in weakness' … therefore I will gladly boast in my weaknesses that the power of Christ may rest upon me.  … For when I am weak, then I am strong" (2 Corinthians 12:9-10). 
I recently read the story of a man in his 50s, Roger Zerbe, who was suffering from Alzheimer's disease. After a series of losing bouts with the loss of his short-term memory, he wrote this note to his wife.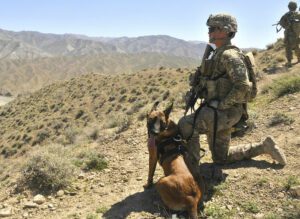 "Honey, today fear is taking over. The day is coming when all my memories of this life we share will be gone. You and the boys will be gone from me. I will lose you even as I am surrounded by you and your love. I don't want to leave you. I want to grow old in the warmth of memories. Forgive me for leaving so slowly and painfully." 
Lovingly his wife, Becky, wrote back, 
"My sweet husband, I will continue to go on loving you and caring for you – not because you know me or remember our life, but because I remember you. I remember the man who proposed to me and told me he loved me, the look on his face when his children were born, the father he was, …how he held my hand when he prayed. I cherish the pleasure, obligation, commitment, and opportunity to care for you because I remember you." 
God's love is like that. His love for and memory of us depends upon Him, not our performance or ability to return that love. 
PRAYER: Dear Father in heaven, I praise and thank You that You love and care for me regardless of my ability to love You in return. Thank You that when I am my weakest, Your love for and strength toward me only intensifies. Please help me to always cherish this love. Amen. 
---