At the beginning of the 2020 MLB season, New York Mets pitcher Zack Wheeler signed on to the Philadelphia Phillies for a five-year, $118 million contract. The investment seems to have paid off for the most part.
Indestructible Fingers?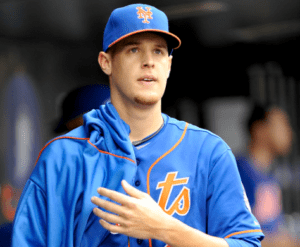 This season, Wheeler has maintained a solid 2.47 earned run average. But midway through the season, the Phillies announced that Wheeler would not be pitching in a weekend playoff game against the Florida Marlins. Why not? He injured his finger while putting on his pants. Do you find this puzzling? You should.
The force exerted on the pitcher's fingers is immense when hurling a pitch. To throw a baseball at 90 miles per hour, Zack Wheeler's fingers must endure the same effect as the tip of a cracking whip. Strenuous to say the least, but his fingers must endure this weight more than 100 times in a single game. One may believe that if Zack's fingers could endure such stress then they must be indestructible. Despite this, a task as simple as putting on one's trousers somehow injured his finger. How could this happen? In short, Wheeler just acted carelessly in a routine task. He applied no mental concentration to a common activity and was most likely in a hurry.
Scatter-Brained Savings
Recently, I did something similarly as foolish that caused me to lose my wallet for a time. While pumping gas, I set my wallet on the roof of the car absentmindedly. In the moment, my only concern was freeing my hands to remove the gas cap and insert the fuel nozzle. As I placed it on the roof, a little voice inside me said, "Be careful." However, I was too proud of myself for finding a gas station that had such good prices – $1.51 per gallon – and ignored the warning. Essentially, I was so focused on squeezing as much cheap gas into my tank as possible, I forgot all about my wallet. It didn't even cross my mind again until an hour later.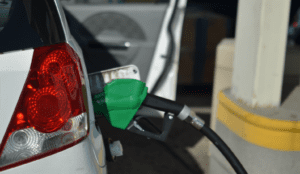 So, I rushed back to the gas station – burning up all that extra gas I had gotten at a bargain price. But the wallet was nowhere to be found. So, I backtracked my steps. It wasn't until I reached the entrance ramp to the interstate highway that I saw it. The wallet had remained on the car roof until I accelerated onto the freeway, where it flew off. Fortunately, my driver's license and military ID were still inside – though dented a bit from being run over by speeding cars. Subsequent searches along the highway produced one of the missing credit cards and some of the money. The unrecovered credit cards had to be cancelled and reordered, and two bank accounts had to be cancelled and re-established. But something occurred to me. There are moments of time where I can sit for hours and concentrate on studying or writing. Yet, in other instances I can be completely careless and scatter-brained when my guard is down.
Mindful of His Presence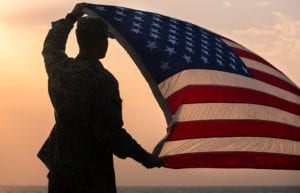 Haven't those returning from deployment experienced the same phenomena? They are exposed to danger repeatedly and endure many close calls. But their constant vigilance preserves them. Then, once home, they completely let down their guard and become reckless while doing the routine. These brave soldiers who survived combat, become injured or killed while driving, performing home maintenance, or during recreation.
Being careless and thoughtless in the routine and easy tasks of life can lead to some very costly and catastrophic effects. But, if we ask our heavenly Father, He will help us in our day-to-day tasks and activities. God can make us mindful and careful through the day, helping us avoid painful outcomes. Part of the Holy Spirit's mission is to make us mindful of His presence with us and open our eyes to His many blessings (1 Corinthians 2:12). This spiritual awareness becomes critical in times of temptation and demonic attacks. The Bible commands us, "Be sober-minded; be watchful. Your adversary the devil prowls around like a roaring lion, seeking someone to devour" (1 Peter 5:8). Let us ask the Lord to keep our minds sharp and our hearts attentive – through both the major tasks of life and the routine ones, in the physical realm and in the spiritual.
PRAYER
Dear Father in heaven, thank You for preserving me against all the unseen dangers that surround me. But help me Father to remain vigilant with all that is visible – the critical tasks and the routine. Help me to stay focused on what I am doing. Help me, also, dear Father to remain sober and vigilant against the spiritual dangers to my soul. May Your Holy Spirit always keep me in touch with You and mindful of all Your blessings. I ask this through Jesus Christ, amen.
---
Photos:
- https://www.flickr.com/photos/52543062@N02/9410184799/
- https://www.flickr.com/photos/m-i-k-e/7015810587/
(Information from: https://www.upi.com/Odd_News/2020/09/11/Phillies-pitcher-Zack-Wheeler-injures-finger-while-putting-on-pants/3391599843147/)
The content of this article comes from "The Warrior's Bible" (2014) and is copyrighted by Life Publishers International. Used with permission.