"Divorce" is possibly the scariest word you can hear when you're living with your parents. Maybe it's a word you're no stranger to; maybe it's a word you have heard recently.
If your parents are going through a divorce, then you know it's not just something they themselves are going through, but the experience affects the whole family. As if being a military teen wasn't complicated enough, now your parents want to throw this in the mix. We get it, it's hard! You don't want to lose a parent this way. You may be wondering, "What now? Does anybody hear me? Does anybody care?" Well the truth is, people do care and more importantly, God cares. He is there for you, even in the midst of this tragedy and loss.
Story:
Last week I was sitting at home curled up on the couch reading a book. Maybe it's not your ideal way to spend a hot summer morning, but things change as you get older, and, for me, it was perfect. That was when my phone rang. I looked at the number and immediately recognized it… work. Half of me was excited to get called in; I actually really enjoy my job. The other part of me was dismayed. I had just reached the climax of my book! I stuck my finger in the page and answered the phone.
When I got off the phone I hurried down to my room, grabbed my sort of clean smelling uniform and headed out the door. I was about to pull out of the driveway when I realized I forgot my caddy towel, so I pulled back in, grabbed it and headed on my way.
For those of you who don't know, getting to caddy is an exhilarating experience, which means I haul around somebody else's golf bag for 18 holes for approximately five hours in the blazing hot sun. I usually give yardages to the pin, clean clubs, pull the flag and clean golf balls as well. If I'm lucky, there is water on the course, and if I'm really lucky, the man or woman I am caddying for will offer to buy me food after nine holes. What most people don't realize is the amount of information that can be extracted from a player in five hours. If the CIA needed an undercover agent to pump a spy for information, what better candidate than a young girl hauling around their golf clubs? In five hours I can confidently say that I will know more about them than most of their co-workers, and on some occasions, more than their immediate family. I suppose this is why I enjoy the work, an acceptable way to be nosy.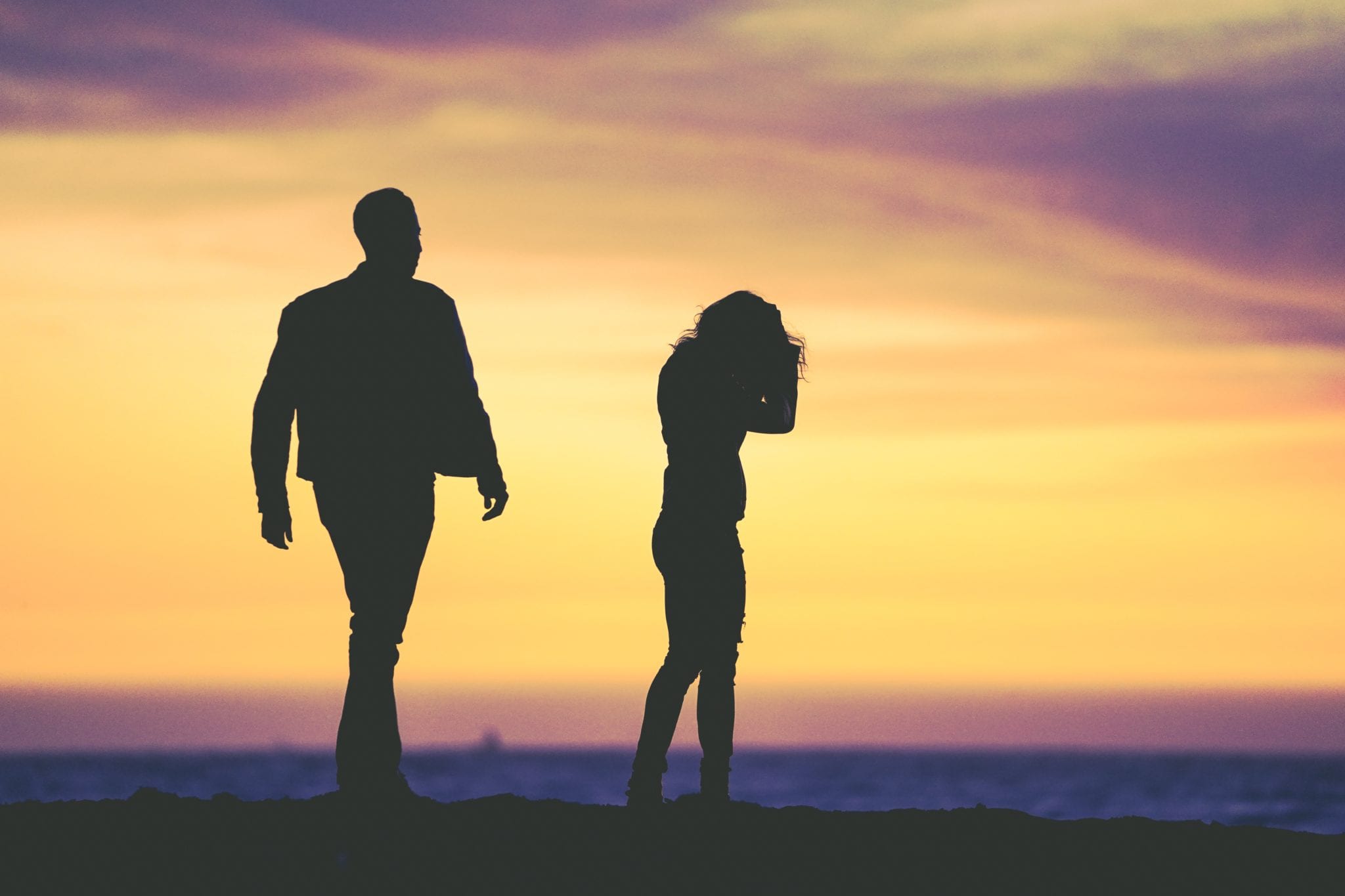 Anyway, last week I met my last-minute golfer; a younger man, probably early thirties, divorced and living with a girlfriend he thinks he wants to marry. This of course is one of my favorite topics – relationships – so I begin to ask him how he will propose! He of course has no idea, so I tell him we can figure it out right here between shots.
I'm pretty sure the conversation that followed was not one he had intended to have with me, but all of a sudden it just came pouring out. He told me about how devastated he was to have his first marriage end in divorce. How he had loved so much and had never expected it to end the way that it did. He told me about how he was afraid to propose to his girlfriend because he didn't want to lose her the way that he had lost his wife. The more I talked to him, the more I realized there was something else going on. As we talked, I led the conversation back to his parents. Asked him how they felt about everything. He told me that his parents had split when he was still young, and while he and his mom still stayed in touch and talked a lot, he didn't really even know where his father was today.
The round ended and we said our goodbyes, but I was unsatisfied with how the conversation had ended. Maybe he was just having a moment of weakness or something, which is why he shared with me, but I started to think about you guys, those reading this section. I wondered if you have similar fears as this man did. He feared his relationship would end just as he had witnessed his parents' marriage end. I suppose it is even a reasonable fear, but then I got to thinking about it more. Having experienced the heartache and loss from his parents' divorce and his own divorce, he was pretty scarred emotionally and super tentative in another relationship.
The difference between this guy I worked for and you is that you already know truth. The truth is that God is the one who guides us and helps to shape us into the young men and women he desires for us to be. Life may have some serious bumps along the way, like your parent's divorce, but you can't live in fear! Maybe your parents split, maybe you don't see one of them anymore, maybe the pain is pretty tough. But not everyone will leave you. You can count on your friends and for certain, you can count on the Lord.
The best advice I ever got was, "Just be you." As you continue through school and life, keep striving to be a man or woman after God's own heart. Dig into his word. Learn to be more and more like Christ. Trust in him to guide you. The rest will happen when the time is right. Be you. Act and live honorably, the way you would want a future husband or wife to act. I think of what the apostle Paul wrote in Philippians 4:4–9:
May you always be joyful in your union with the Lord. I say it again: rejoice!
Show a gentle attitude toward everyone. The Lord is coming soon. Don't worry about anything, but in all your prayers ask God for what you need, always asking him with a thankful heart. And God's peace, which is far beyond human understanding, will keep your hearts and minds safe in union with Christ Jesus.
In conclusion, my friends, fill your minds with those things that are good and that deserve praise: things that are true, noble, right, pure, lovely, and honorable. Put into practice what you learned and received from me, both from my words and from my actions. And the God who gives us peace will be with you.
The Bible could not be any clearer. Trust in him. Think about good things like what verse 8 talks about and know that God is with us. You don't have to fear your future marriage or friendships ending or even 'losing' a parent in divorce. God will be there, just trust him and be you.
Bible Intro:
Take a few minutes and read over this passage of Scripture. Read it slowly. Soak in the words and see what message God has to share with you today. Remember that God's word is alive, living and breathing, sharper than any double edge sword, meaning his word brings us truth for today and cuts straight to our hearts. Will you hear this truth?
Scripture: Psalm 40
Personal Questions:
How has the news about the divorce changed the way that you see things around you? How has your life changed so far? How do you anticipate it changing more? Has the divorce caused you to fear different things? Worry? About what?
What are things you can do for your siblings that will help them through this transition? Is your heart in a place where you can help them? Have you been able to be honest with God about your own hurt? Why or why not? How has this helped?
Is there someone outside the family you have been able to talk to about this transition? Maybe the divorce happened a long time ago but you still feel effects from it. Know that it's normal for that to happen. Find a trusted mentor you can talk to about how you are feeling, maybe someone from Club Beyond, school or a coach.
What has been the hardest part of the divorce for you? How have you been able to cope with it?
Continue interacting with this topic here.
Prayer:
God, sometimes life is hard. Sometimes I feel like throwing in the towel and running away. Family can be so difficult. Sometimes I don't even feel like they can see the hurt and pain they have caused me, but I know that you do see where I am. I know you see straight into my heart. Help me to heal Lord. Help me to stand; hold me up so I can walk. Guide me as I walk through this storm. I don't want to stay down. Help me to depend on you in all that I do and guide me as I navigate these unknown waters. I know you are good. Remind me of that as I walk. Remind me that I do not have to be afraid, that I can trust you to guide my future, and I can trust those around me that you have put me in relationship with. Soften my heart God. Open my eyes to your love. Comfort me when I am weak, when I am hurting, and help me to love unconditionally the family and friends you have surrounded me with no matter how crazy things get.
I love because you loved me first. Bless me with your wisdom.
In Jesus powerful name,
Amen
---