Below are some additional interactions on the article: No Control—Just Deal!. Read it first.
Map:
This map will show you the Babylonian empire as well as the city where Daniel 3 took place. It even has the plain of Dura where it says, "King Nebuchadnezzar had a gold statue made, ninety feet high and nine feet wide, and he had it set up in the plain of Dura."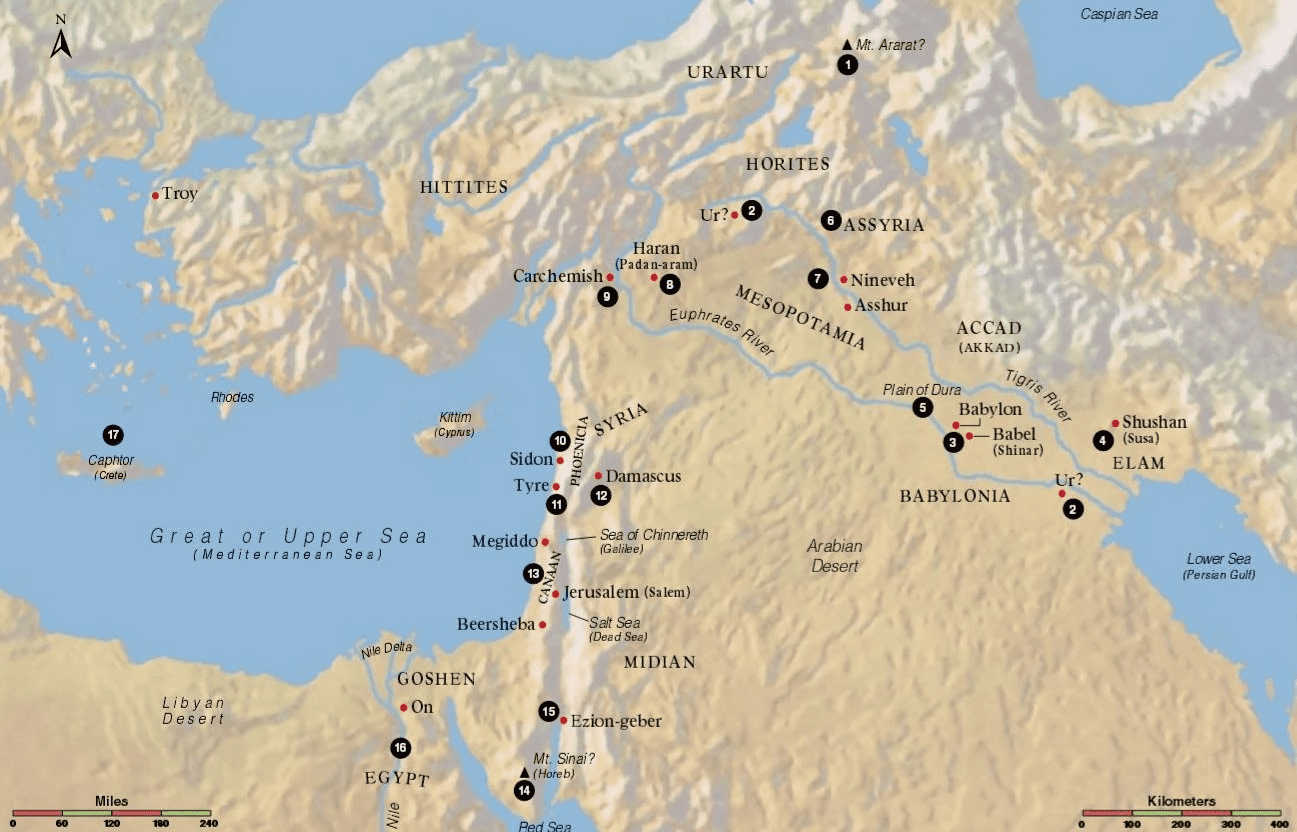 411:
Although the word 'control' is used in Scripture many times, the concept behind ultimate control is found in the much-used word, "sovereign." The Lord God is referred to as sovereign because he is ruler of all, the King of Kings and Lord of Lords.
Ephesians 1:21–22 states, "Christ rules there above all heavenly rulers, authorities, powers, and lords; he has a title superior to all titles of authority in this world and in the next. God put all things under Christ's feet and gave him to the church as supreme Lord over all things."
(ORIGIN Middle English : from Old French soverain, based on Latin super 'above.' The change in the ending was due to association with reign).
Challenge:
Here's a prayer that is a paraphrase of Proverbs 3:5–8. Try praying this several times this week.
God, I trust you from the bottom of my heart;
I won't try to figure out everything on my own.
Help me listen for your voice in everything I do, everywhere I go;
You're the one who will keep me on track.
I don't assume that I know it all.
I will run to you, O God! And run from evil!
Then my body will glow with health,
my very bones will vibrate with life!
Amen.
Scripture:
Proverbs 3:5–8
1 Peter 5:5–7
Psalm 55:22
Isaiah 41:10
Psalm 46 (God Is with Us)
Nahum 1:7
Small group guide:
SMALLLARGE GROUPS – No Control SG
Video:
Watch this performance of "No Control" by Bad Religion. Does this song provide any hope for you? If so, why? If not, why not?

This video is from the movie called "The Hiding Place." The Ten Boom family in Holland during WWII was hiding Jews in their house from the German authorities. This scene shows them being raided and carried off against their will. While they had no control over the external circumstances and could not fight the Germans, their spirits were set free knowing they were in God's hands. This is a true story.

Church in Action #3 from Dave Sanders on Vimeo.
Large group guide:
SMALLLARGE GROUPS – No Control LG
Life Questions:
Listen to the song "Held" by Natalie Grant. Write out what you think this song is about and your personal response to it.
Look at the Scripture section and choose one to memorize this week. Tell some people about the passage and why you chose that one. Don't forget to use it for comfort in your own life and other's lives when they are feeling out of control. (A Scripture will offer more hope and healing than telling them to "Just deal!")
Reflect:
The fact is that most deployed parents return home safely from the current war zones. While fear of death is a very strong emotion for anyone, it can be especially strong with Military teens.
No one can assure you with absolute certainty that your military parent will remain safe during their deployment, but the statistics are HIGHLY in your favor. Relax some.
Consider how you might take personal control to support and engage your deployed parent with notes, emails, photos and other things that say "I Love You!!"
---