Below are some additional interactions on the article: PCS—Here We Go Again!. Read it first.
Map: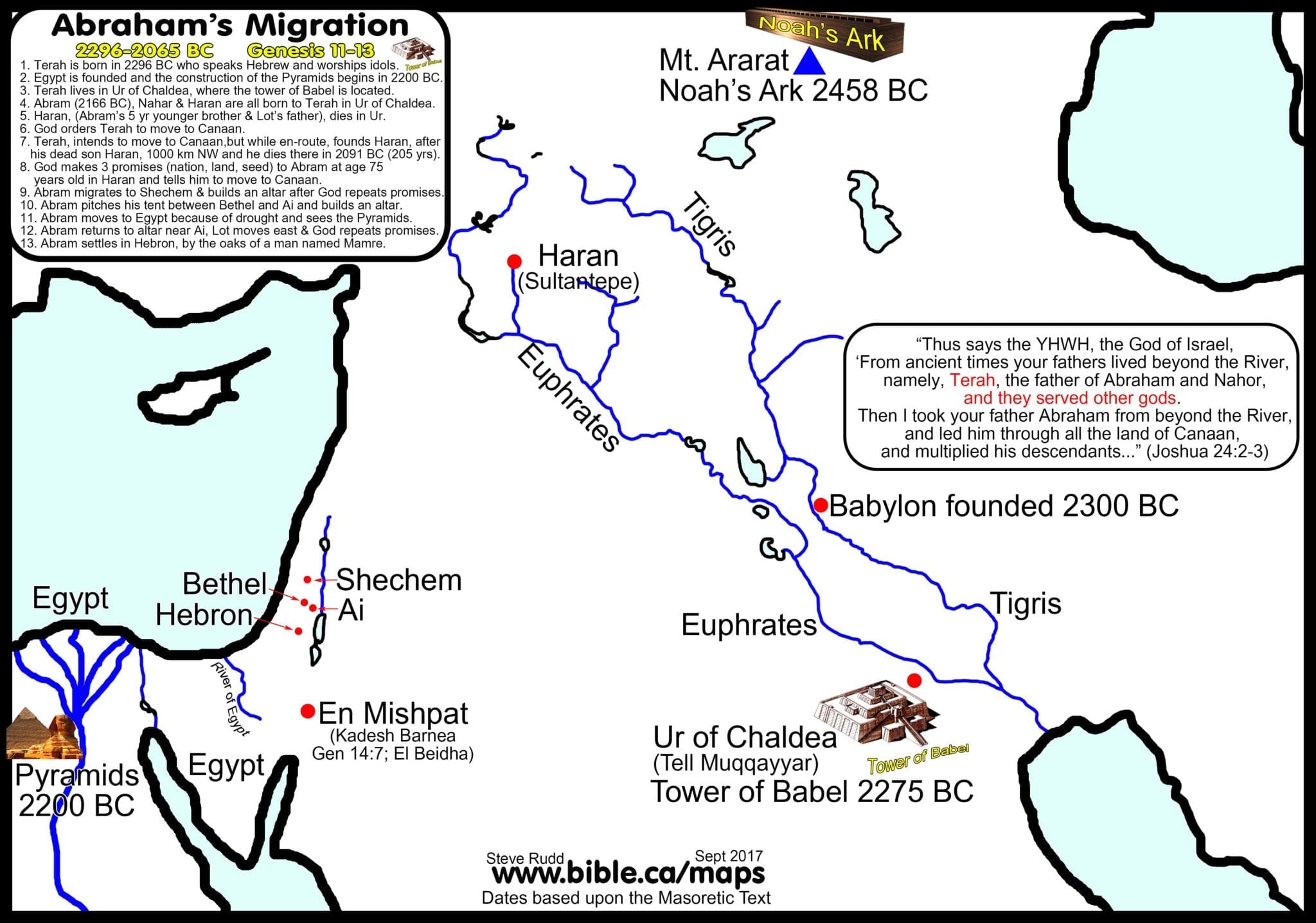 The link below will show much of Abraham's journey. Trace his journey and pay close attention to all the different cultures he encountered on his journey. For more info, click on the links below to read about some of the different cultures he experienced.
Ur
Babylonia
Mittani
Kadesh
Damascus
Hebron
Egypt (especially the section on Ancient Egypt)
Words:
Here's a poem written by 'Darkened Diamond' entitled "Moving Away"
I'm alone except my friends,
Sitting in my shadowed room,
Nothing there between me,
And that deep impending doom,
And as I gaze about me,
I'm so scared it's hard to breathe,
As all around me is my home,
Is all the things I'll leave,
I see my things packed in boxes,
Then stored up in a van,
I run once more around the house,
To remember if I can,
This is my visions of that day,
For I know the time will come,
When I must leave my dear sweet home,
When I must travel on,
It tears my throat with teeth and claws,
I can barely feel the pain,
I know that soon my heart will scream,
I'll beg to be home again,
I know I'm never far away,
But what difference does that make?
When no longer can I walk that road,
Run down by the lake?
I don't want to leave or turn my back,
On a home I loved so dear,
For when I hear I live here not,
What matters if it's near?
I want to cling to the rock and stone,
To the path up to the door,
I want to run back up those stairs,
Flop down on my bedroom floor,
I don't want to turn key in the lock,
Then toss aside that key,
I want to cling to this old house,
It's been a home to me.
Audio:
Part 1
Part 2
Part 3
Part 4
Part 5
Scripture:
Ezekiel 2:3
Matthew 8:20
Genesis 7:1
Jeremiah 1:7–8
Acts 1:7–8
Matthew 28:18–20
Isaiah 6:8
Jonah 1:1–2
Small group guide:
SMALLLARGE GROUPS – PCS Here We Go Again SG
Video:
This family made a series of videos about their PCS. I'm sure you can identify:



This last clip is from the movie The Great Santini. This clip is a look at a family in the midst of a PCS move.

Many of us can identify with a dad who plans the PCS like this! You probably still don't feel like you have much input even when it's on the calendar!

Moving to Germany? She did, and she gives some calming advice about the PCS move:

Large group guide:
SMALLLARGE GROUPS – PCS Here We Go Again LG
Life Questions:
Write a letter to Abraham describing what if feels like to have to move so often. Be sure to express your feelings clearly, both good and bad. Spend some time imagining how Abraham would respond to your letter.
Talk to your parents about the issues they see are difficult about PCS moves. Make a list of some of your issues and share those with your parents.
How will you go about ensuring that you will focus on the positives of a PCS move? Write down an action plan with specific steps to avoid falling into a negative mindset and focusing on the good of your next move.
LOL:
---